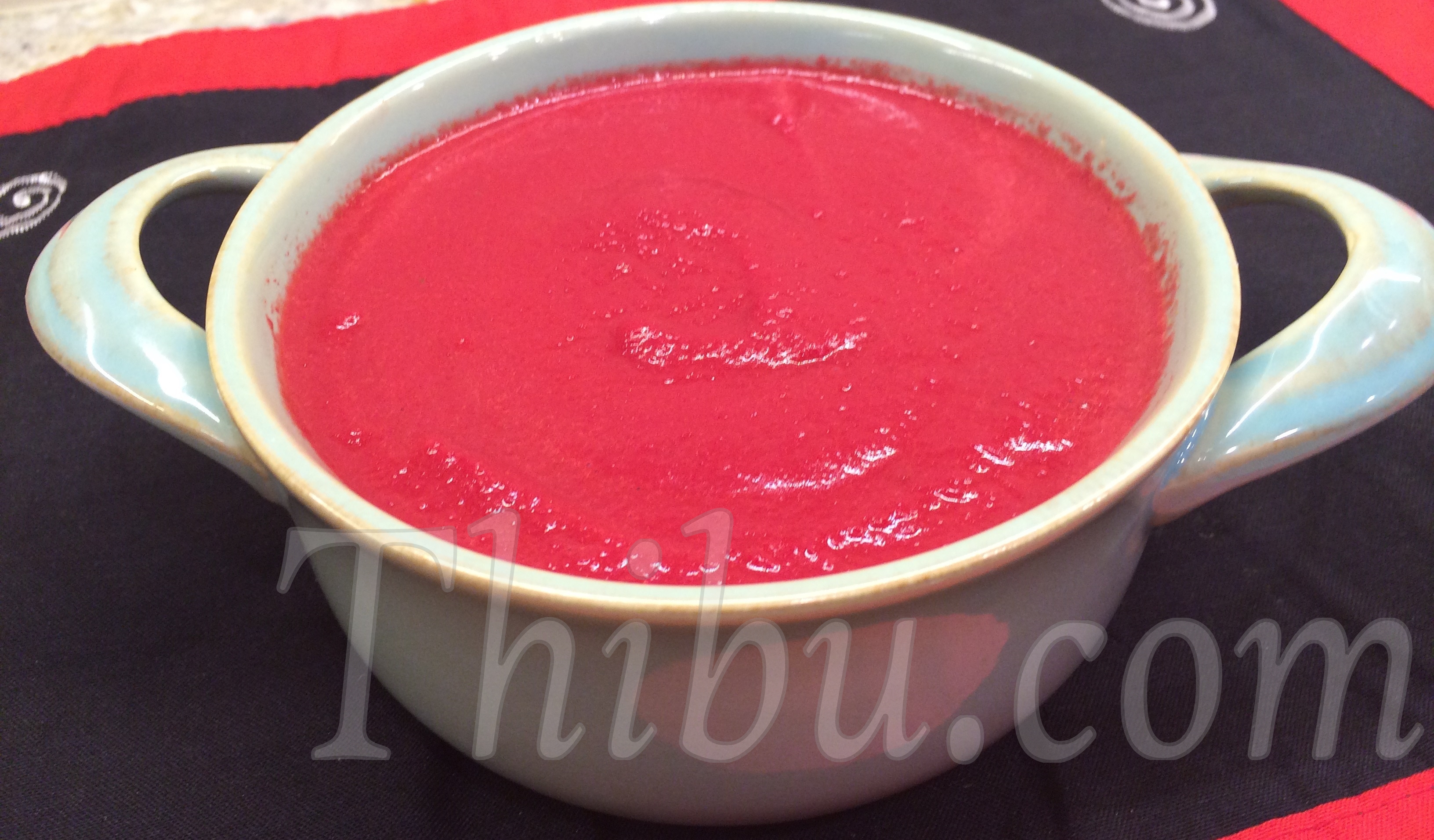 Beets Carrots and Bell Pepper Soup
It was raining and I felt like some warm soup. I looked in my fridge and pulled out whatever veggies I could find and cooked up this hearty soup.
What you'll need:
Red Onion – 1/2 large or 1 small
Garlic Pods – 4
Carrots Sliced – 3
Beets Cubed – 3
Bell Peppers – 3 (I used 1 Red, 1 Orange, 1 Yellow)
Tomato – 1
Green Chilies – 3
Cilantro a few sprigs
Salt to Taste
Curry Powder – 2 tsp or to taste
Vegetable Broth (almost 1 carton)
Coconut Milk – 1/2 can
Ginger Finely Grated – 1 inch
Method:
1. In a large pot, Saute the Onion and Garlic in some olive oil.
2. Add Carrots and Beets. Cover the pot and let steam on medium low for about 5-7 minutes.
3. Add the Bell Peppers, Tomato and Green Chilies. Add the Vegetable Broth. Cover and let cook for another 5-10 minutes (until cooked).
4. Add Curry Powder, Cilantro and Salt to taste. Cook another 2-3 minutes.
5. Add the Coconut milk and the grated Ginger (and its juice).
6. Grind the soup in a blender. It helps to let it cool a little bit first. Also grind small portions and be sure to cover the lid of the blender with a kitchen towel to avoid splattering. Enjoy!
Comments
comments