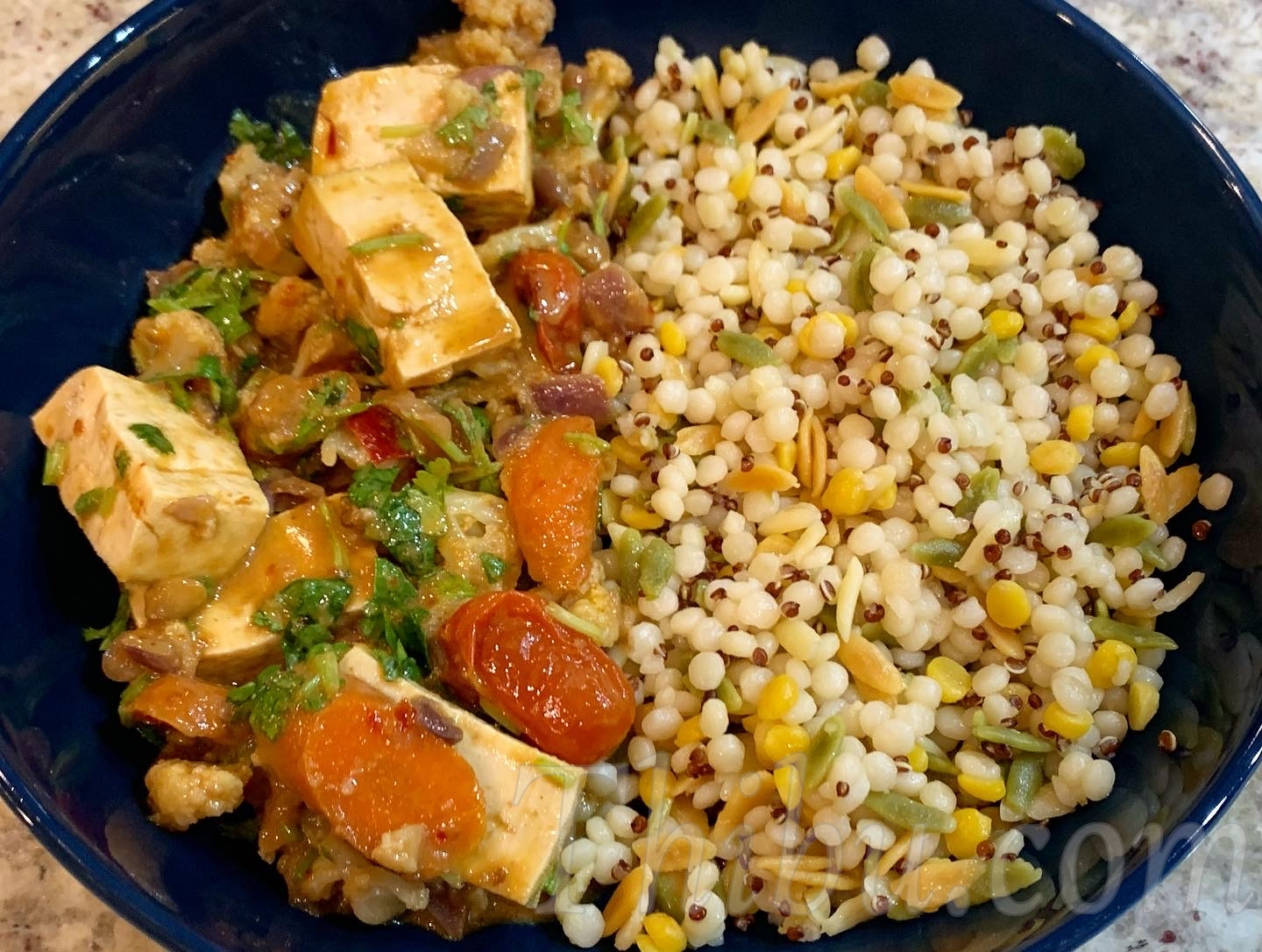 Roasted Vegetables and Tofu in Homemade Peanut Sauce (Vegan)
Weekday dinners can be challenging. To make a healthy meal that everyone enjoys (yes, picky ones too 🙂 ), and to make a variety everyday can be daunting, especially after a long work day. I feel like I want to spend the least amount of time in the kitchen, probably because sometimes that is all I have! So, I have come up with some tips and tricks.
Tray bakes are one of my favorites, especially in the cold season. The oven keeps the kitchen warm too! And by making double batches like I've done here, I can make two different meals by prepping the veggies once. I chopped the veggies and tofu and baked them in separate baking pans. I used one batch to make this Roasted Vegetables and Tofu in Peanut Sauce. All I had to do the next day was make a gravy and toss in the second batch of Veggies and Tofu for another fresh, healthy, delicious, completely different meal! Check out here!
What you'll need:
Cauliflower, cut into Florets – 1 head
Carrots, sliced – 2 to 3
Onion, diced or sliced – 1 small or 1/2 large
Cherry Tomatoes – 10 to 15
Firm Tofu – 1 box
Homemade Peanut Sauce (Recipe here: https://thibu.com/asian-peanut-sauce/)
Cilantro, chopped – a small bunch
Method:
Roast the Vegetables and Tofu: Preheat Oven to 425F. Toss the Cauliflower Florets, Sliced Carrots, Diced Onion and Cherry Tomatoes in oil and place in a baking dish or tray. Drain the water from Tofu and squeeze gently to remove any excess water, cut into cubes and toss in oil. Place in a baking dish or tray. Bake both Veggies and Tofu for 30 mins.
In the meantime, make the Peanut Sauce.
Once the Veggies and Tofu are roasted, combine them and add the Peanut Sauce. Mix well.
Comments
comments