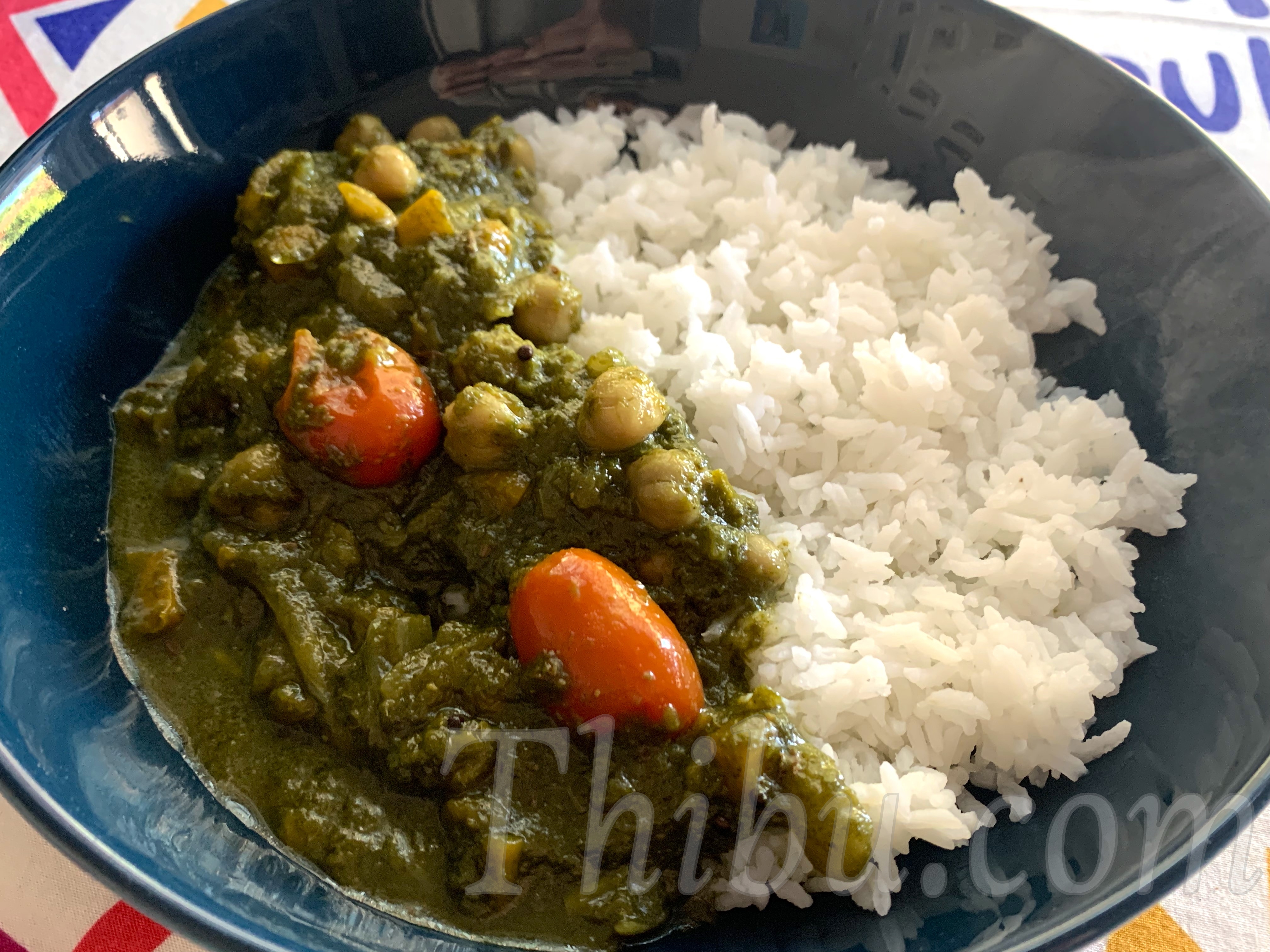 Green Goodness Spinach Curry
This is a very simple homely dish, full of flavor. It has very few ingredients. I like dishes where the natural ingredients are least altered.
It uses up a ton of Spinach!!
What you'll need:
Organic Baby Spinach – 1 lb
Red Onion, sliced thinly – 1 large
Yellow (or any) Bell Peppers, diced – 2
Mustard Seeds – 1 tsp
Cumin Seeds – 1 tsp
Hing/Asafoetida – 1/4 tsp
Oil – 2 tbsps
Turmeric – 1 tsp
Salt to taste
Garam Masala – 2 tsps
Chili Powder – 1 tsp (or 4 to 5 Green Chilies)
Ginger, grated or minced – 1/2 in piece (optional)
Garlic, minced – 4 cloves (optional)
Tomatoes, chopped – 2 (or about 20 cherry tomatoes)
Garbanzo Beans – 1 can
Note: I've added Bell Peppers here, but I make it with many variations, substituting with Corn, Potatoes, Mushrooms, Peas, Paneer, Tofu, Garbanzo Beans or any Beans, etc. Or nothing at all.
Method:
In a large pan, add the Oil, Mustard Seeds, Cumin Seeds and Hing (Asafoetida).
When the seeds start to splutter, add the sliced Onion and sauté.
Add the diced Bell Peppers and continue to saute until well done. If using Green Chili, Ginger and Garlic, add now (optional).
Add Turmeric Powder, Salt, Chili Powder (if not using Green Chilies) and Garam Masala. Mix.
In the meantime, in a blender make a puree out of the Spinach.
Add the Spinach puree to the pan. Add about a cup of water or to the desired consistency.
Add chopped or cherry Tomatoes and Garbanzo Beans.
Bring to a simmer, cover and let cook on low-med heat for about 10-15 mins.
Turn off heat. Enjoy with Steamed Rice or Roti!!
Comments
comments