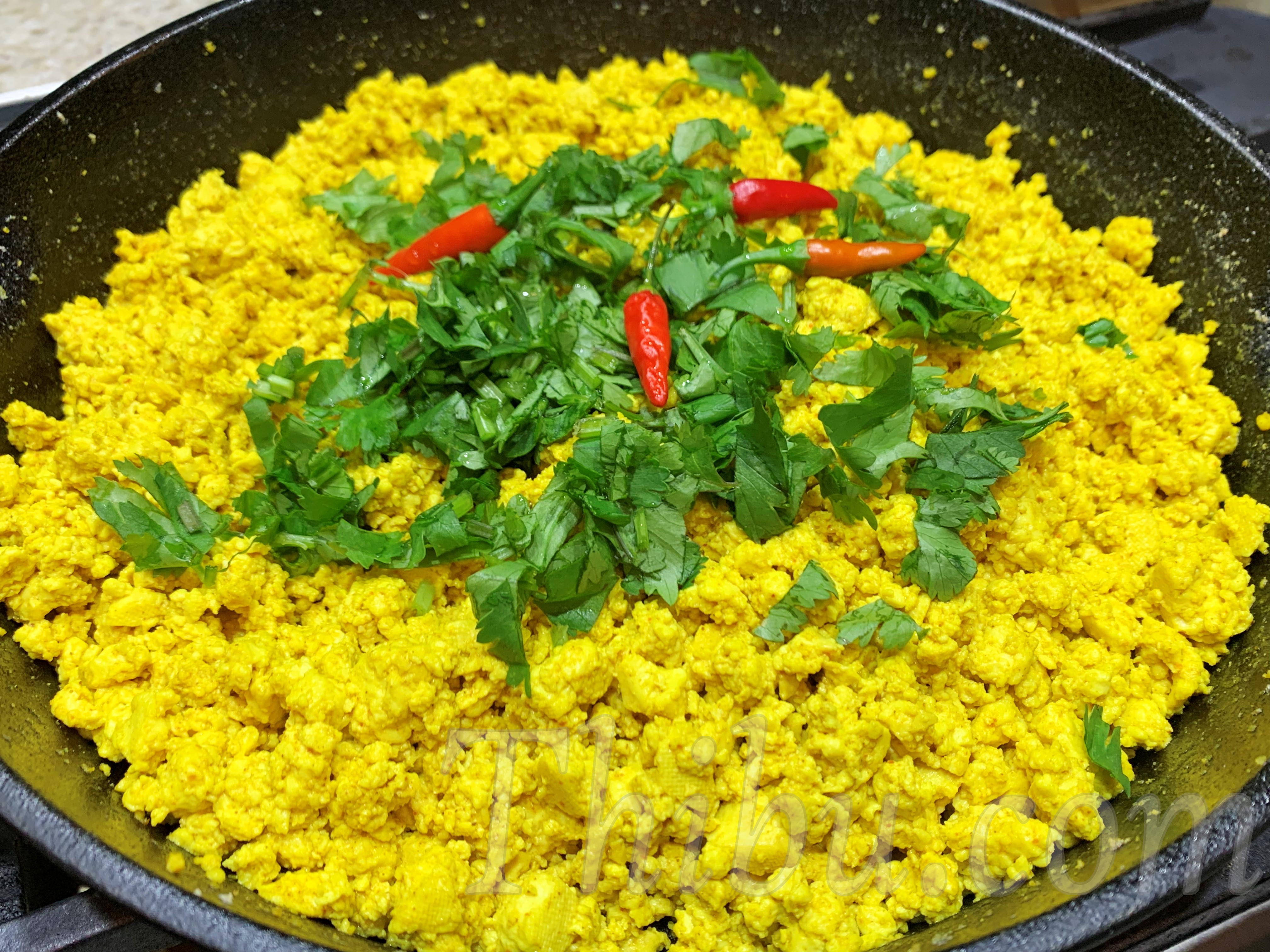 Tofu Egg Scamble (Vegan)
We just got back from an amazing vacation to New Orleans. On the very last day there, we went to a Vegan Cafe for breakfast. This Tofu Egg Scamble is inpsired by what we had there. It is so delicious and very easy to make. Kids loved it! 🙂
What you'll need:
Firm Tofu – 2 boxes
Olive Oil – 2 tbsps
Nutritional Yeast – 4 tbsps
Garlic Powder – 1 to 2 tsp
Turmeric Powder – 1 tsp
Cayenne Pepper Powder – 1 tsp
Salt to taste
Vegan Milk – 2 tbsps
Cilantro – a small bunch
Method:
In a large cast iron pan, add the Olive Oil.
Squeeze out the blocks of Tofu to take out as much water as possible. Break into large cubes and place in the pan. Using a potato masher, finely mash the tofu.
Cook the tofu on medium-high for 8-10 mins or until most of the water evaporates.
Now add all the spices – Nutritional Yeast, Garlic Powder, Turmeric Powder, Cayenne, and Salt. Mix and cook for a couple more mins.
Add the Milk and mix. Top with chopped Cilantro.
Enjoy with Toast, Avocado, Tomato and Cheese, Salad, Fruits, etc. Makes a delicious breakfast/brunch!!
Comments
comments