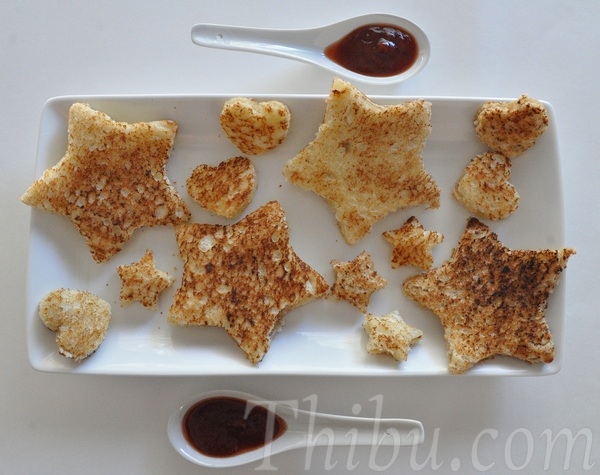 Grilled Cheese Sandwiches In Fun Shapes
A fun way I serve grilled cheese sandwiches to my kids is to cut them in different shapes using cookie cutters. Today I used star and heart shapes. The mini ones are especially liked by kids because they are bite size.
Give them some ketchup on the side to dip and they are happy!
Note: My kids watch me prepare food, especially when it is something fun like this. And they do eat the crusts which dont make it to the plate. We dont waste them, nor do I eat them! 🙂
Comments
comments