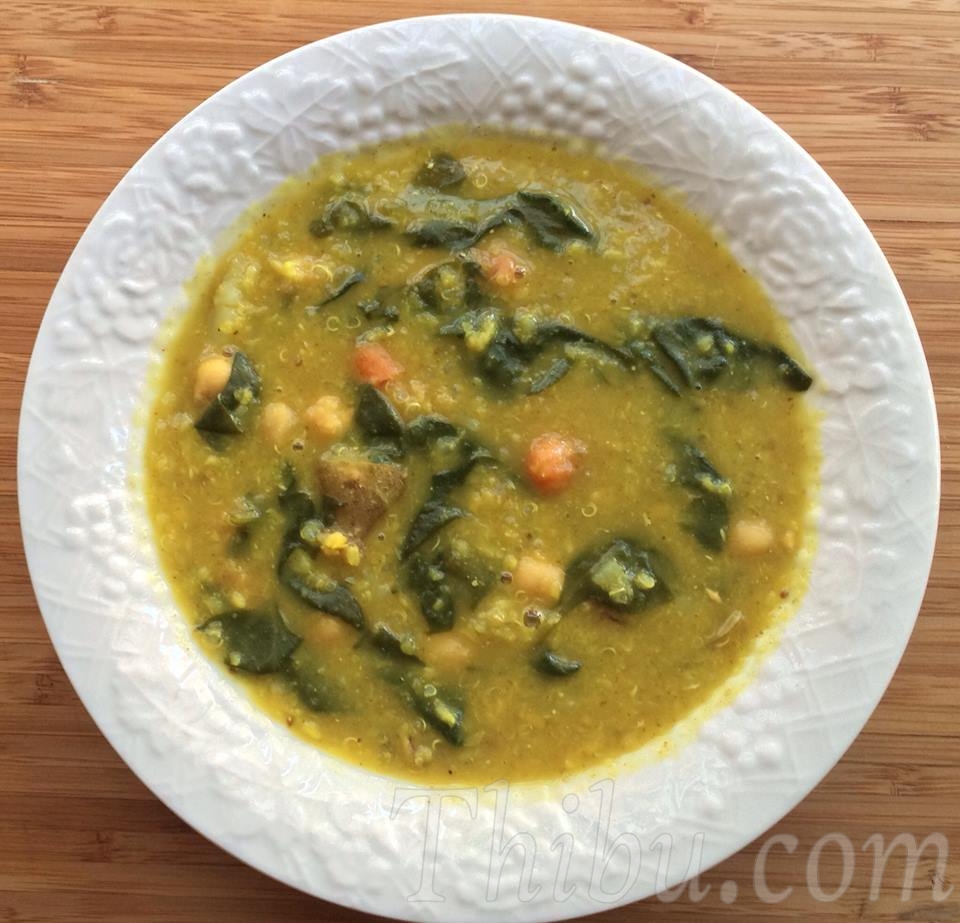 Hearty and Healthy Lentil Soup
Hearty and Healthy Dal Soup with Quinoa, Garbanzo Beans, Spinach, Carrots and Jerusalem Artichokes (a new vegetable I found at farmers market).
What you'll need:
Moong Dal – 1 cup
Quinoa – 1/2 cup
Garbanzo Beans – 1/2 cup
Spinach – 1 cup
Carrots Chopped – 2 large
Jerusalem Artichokes Chopped – 1 cup
Turmeric – 2tsp
Curry Powder – 2 to 3 tsp or to taste
Cumin Powder – 1 to 2 tsp
Salt – to taste
Method:
1. Boil the Moong Dal and Quinoa with enough Water, Turmeric and Salt until almost soft (about 15 mins).
2. Add the Carrots, Jerusalem Artichokes, Spinach and cook for another 5 to 7 minutes.
3. Add the Garbanzo Beans, Curry and Cumin Powder. Boil for another 2 to 3 minutes. Switch off heat. Enjoy!
Optionally, add freshly ground pepper on top.
Comments
comments