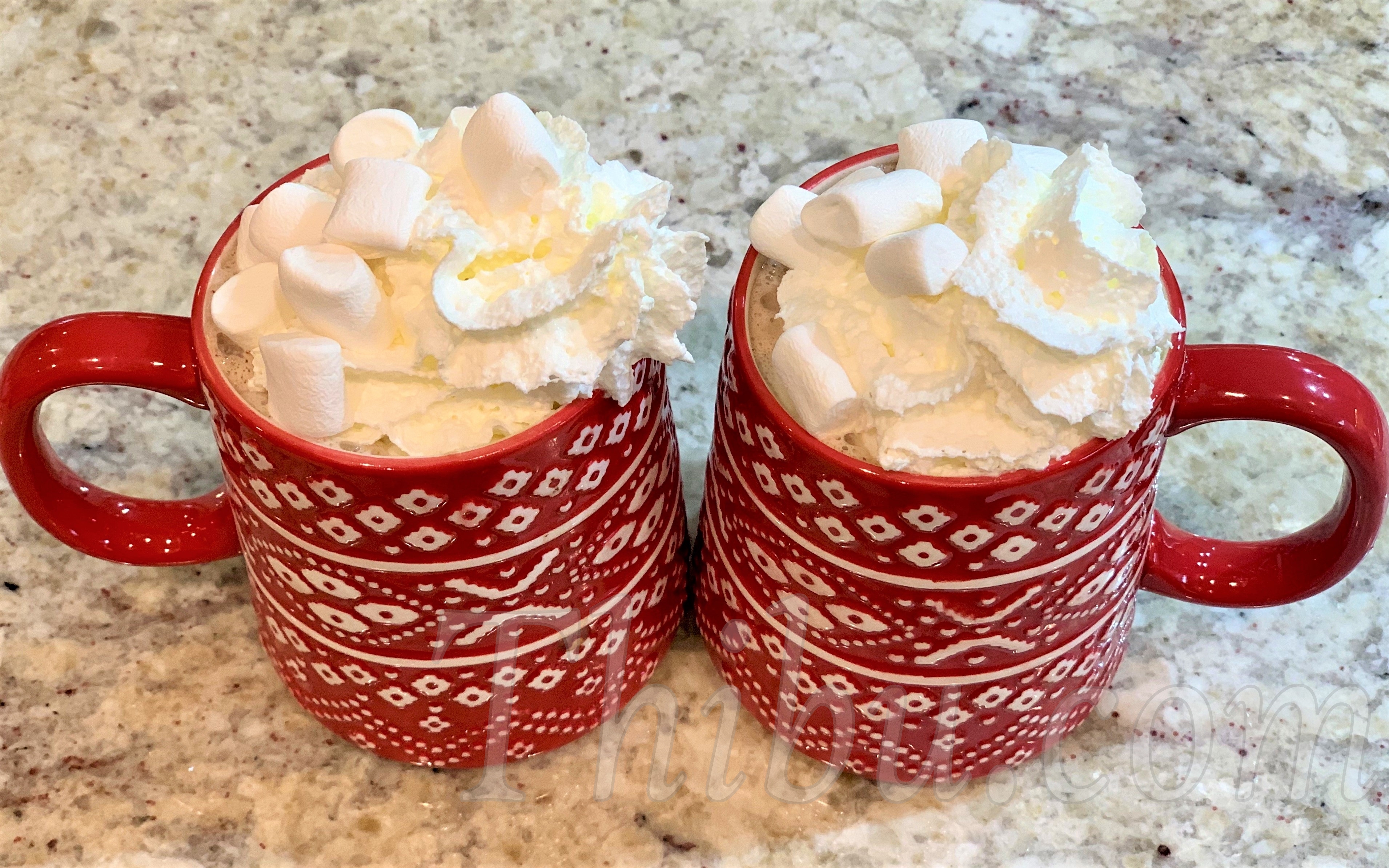 Hot Chocolate!!
We love Hot Cocoa!! 🙂 Who doesnt? Especially during cold winter day, cozying up to a nice hot cup of Chocolate! <3
There are so many variations to try. Kids love the fully loaded Peppermint Hot Cocoa with Whipped Cream and Marshmallows! Add on a Candy Cane, even better! 🙂 But they'll also settle down no Peppermint and just a Candy Cane 🙂
My favorite is Spiced Hot Cocoa, also known as Mexican Hot Chocolate! When we visited Costa Rica and went on a Chocolate Tour, we got to grind the Cocoa beans and make and try some of the best Spicy Hot Cocoa!!
I also like a very thick rich Hot Chocolate which I tried in Belgium first. It is so thick and rich, it is served in a shot glass size 🙂 You can only sip very little at a time. But so good! Starbucks brought something close to that on its menu some years ago called Chantico I think. But havent seen it after. I need to make some of that! Will post recipe when I do.
Get yourself a nice mug for a hot cup of cocoa to cozy up with! 🙂
Peppermint Hot Chocolate
What you'll need:
Milk (I use whole milk for kids, you can also use a non dairy milk of your choice) – 2 cups
Hot Cocoa Powder (I like a good quality cocoa powder, our favorite is Ghiradelli) – 2 tbsps (you can add more of less per your taste)
Peppermint Chips/Chunks (I use Ghiradelli, can use any other good quality) – 5 to 6 small chips
Whipped Cream
Vegan Marshmallows – a handful
Cocoa Powder to sprinkle (optional)
Candy Cane (optional)
Note:
As an alternative for Hot Cocoa Powder use Semi Sweet or Milk Chocolate Chips – 2 to 3 tbsps Chocolate Chips
Sugar to taste (start with 1 tsp)
Method:
In a sauce pan warm the milk and add the Hot Cocoa Powder (alternatively Chocolate Chips and Sugar) and Peppermint Chips. (can also be microwaved straight in the mugs)
Mix until well combined and frothy. Pour into Mugs.
Top with Whipped Cream and Marshmallows. You can dust the top with some Cocoa Powder and stick a Candy Cane. Enjoy!!!
If you dont want the Peppermint in your Hot Chocolate, simply leave it out for Regular Hot Chocolate! 🙂
Comments
comments