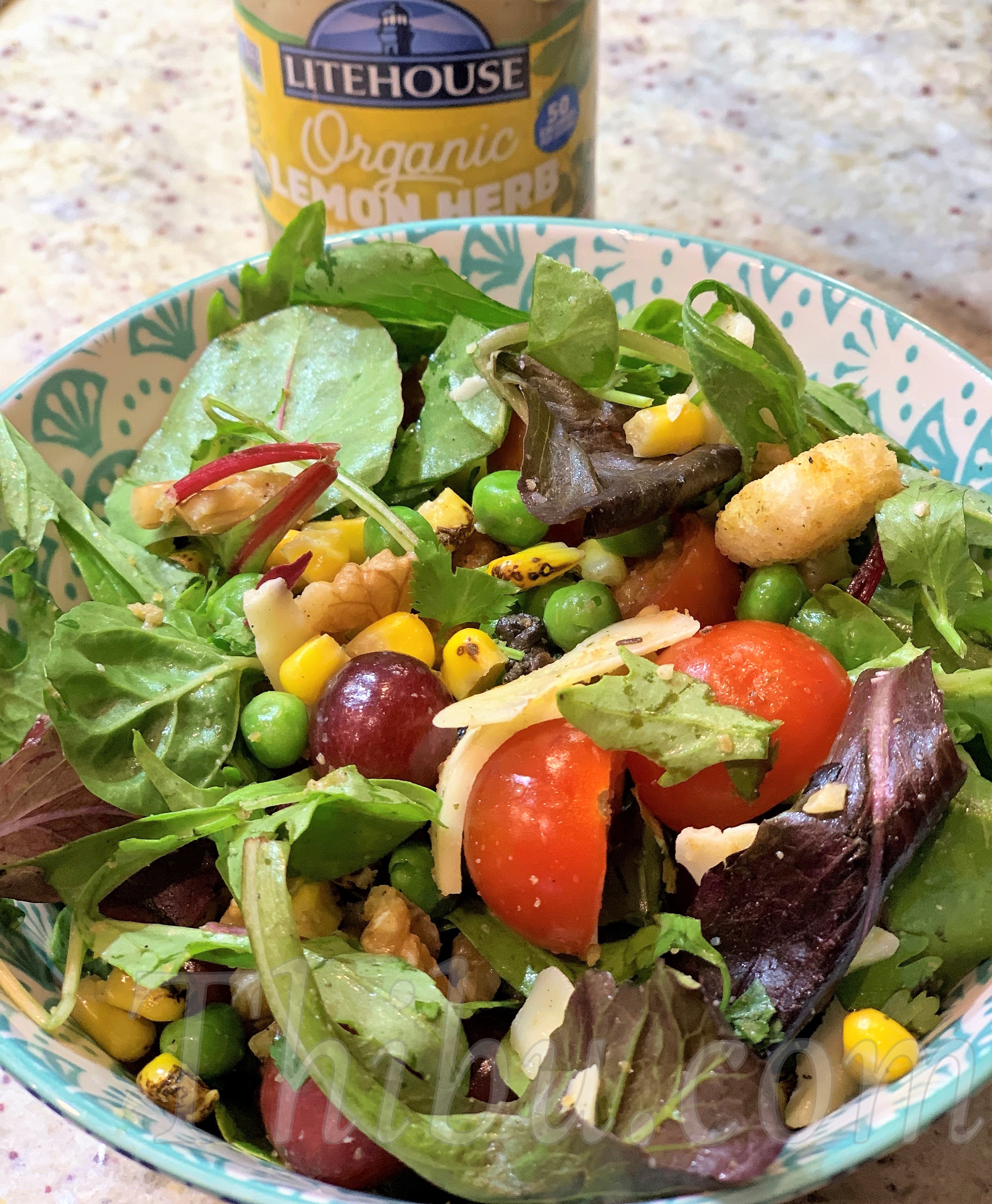 Nutritious Salad in Lemon Herb Vinaigrette Dressing
When I make my salads, I see what veggies and fruits I have on hand and start layering them. I might add some seeds or nuts, maybe some cheese, maybe some croutons, etc. Whatever I'm in the mood for. Just get creative!
I might not mention in my ingredients every time, but as much as possible we use all Organic ingredients.
What you'll need:
Spring Salad Mix – 1 bag/box
Cherry Tomatoes (halved) – 1 cup
Red Grapes – 1 cup
Green Peas (frozen, thawed) – 1 cup
Roasted Corn (frozen, thawed) – 1 cup
Walnuts (broken) – 1 cup
Plain Cheese, thinly sliced
Herbed Croutons – 1/2 cup
Lemon Herb Vinaigrette (or your favorite salad dressing)
Method:
Mix all ingredients, add Salad dressing, Enjoy!!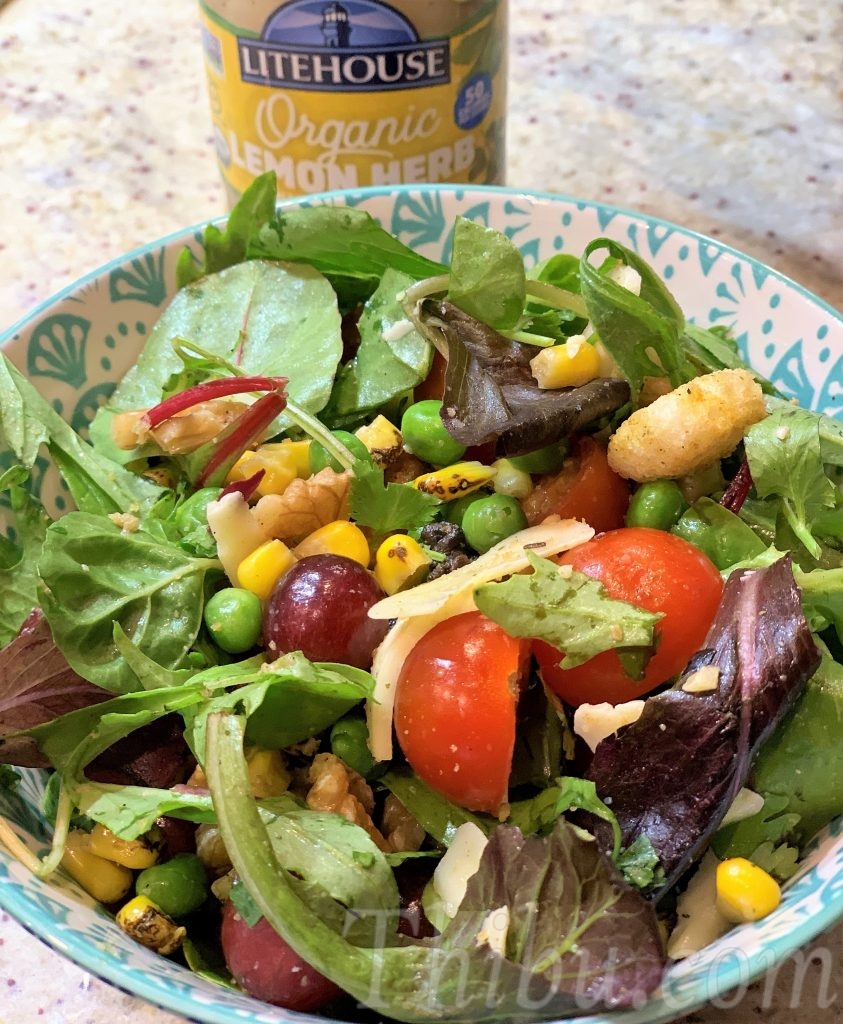 Comments
comments