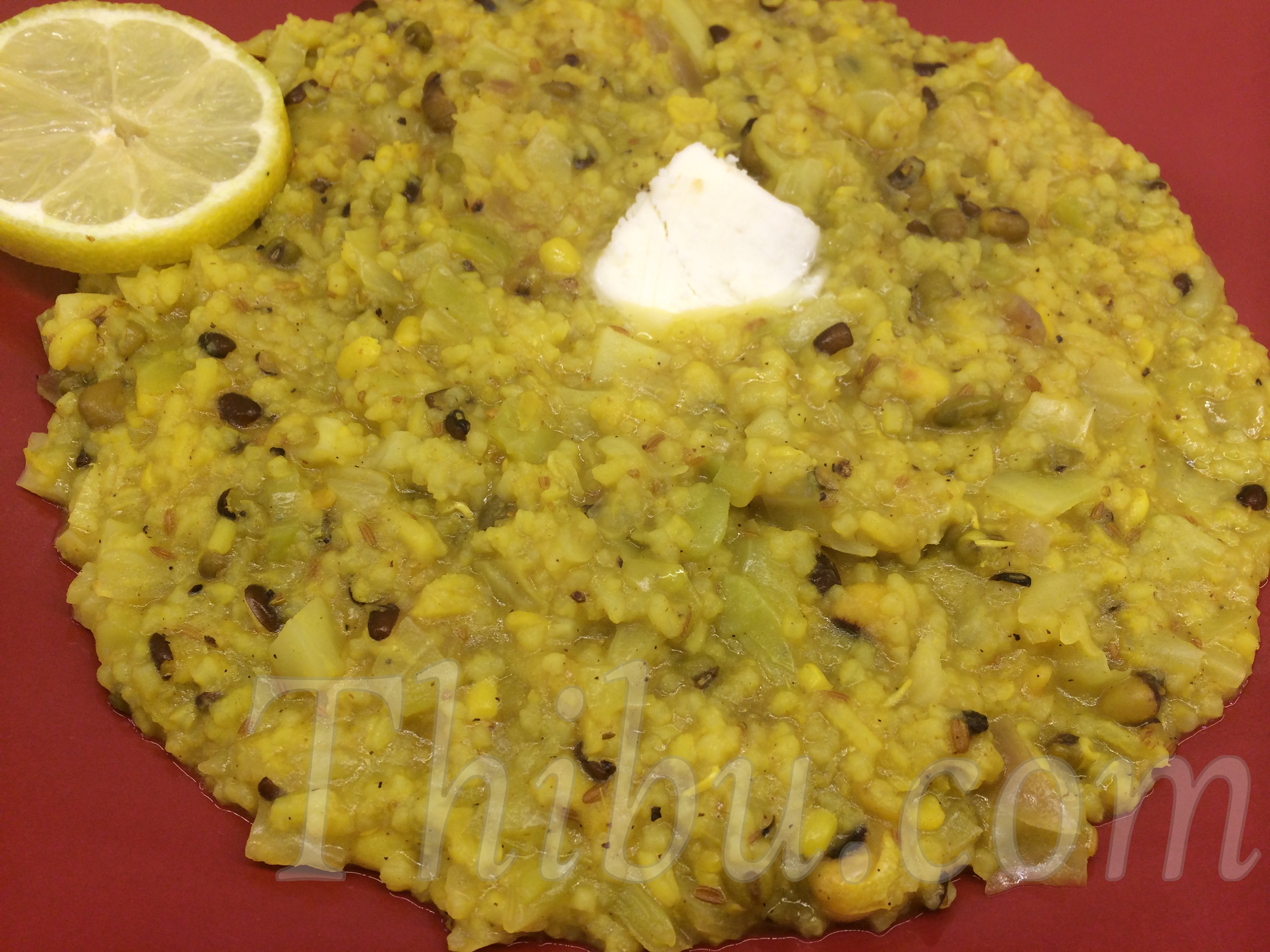 Nutritious Sprouts and Cabbage Kichadi
The whole family was under the weather, with a cold and fever. And a big pot of this nutritious Sprouts and Cabbage Kichadi with a lot of heat from ginger and pepper was just perfect!
What you'll need:
Rice – 2 cups
Yellow Moong Dal – 1 1/2 cups
Split Black Urad Dal – 1/2 cup
Sprouted Green Moong Dal – 1 cup
Sprouted Black eyed beans – 1/4 cup
Cumin ground coarsely – 5 tsp
Pepper ground coarsely – 3 tsp
Turmeric – 2 tsp
Ginger finely chopped – a big 1 inch piece
Farmers market Cabbage finely chopped – 1
Red Onion finely chopped – 1
Salt to taste
Butter or Ghee to taste
Lemon juice to taste
Method:
1. Wash the rice and dals and cook with Turmeric, Salt and enough water.
2. When the rice and dal mixture is half cooked, add the sprouted Moong and Black eyes peas, Cabbage, Onion and Ginger. Add more water as needed. Cook till done.
3. Add the ground Cumin, Pepper, Ghee or Butter. Cook for another 5 mins.
4. Serve and eat hot topped with ghee or butter and fresh lemon juice. Enjoy!
Comments
comments