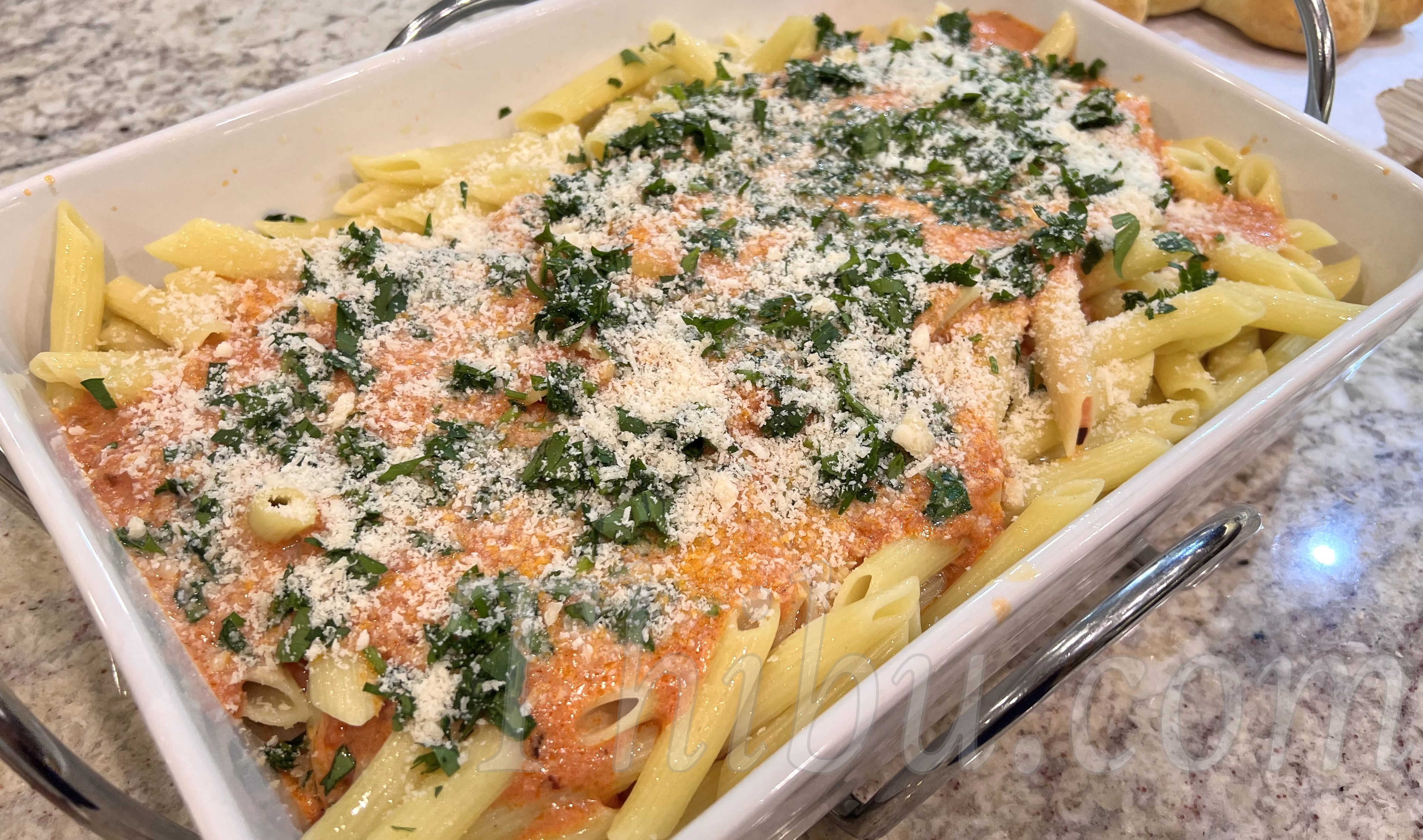 Penne Alla Vodka
This is definitely one of the easiest and the tastiest pasta dishes!! It really is so flavorful! 🙂
Its perfect for a special dinner or for a nice homemade meal!
What you'll need:
ExtraVirgin Olive Oil – 2 tbsps
Garlic – 5 cloves, minced
Onion – 1/2, chopped.
Red Chili Flakes – 2 tbsps
Salt and freshly ground Pepper to taste
Cubed Tomatoes – 2 cans of 14 oz each
Vodka – 1/2 cup
Heavy Cream – 2/3 cup
Fresh Grated Parmesan Cheese – 1/4 to 1/3 cup
Chopped Fresh Parsley or Basil – 1/4 cup
Cooked Penne – 1 bag (500 gm or 17.6 oz)
Note: You can substitute Vodka with Water and a squeeze of lemon. But it wont really be Vodka Sauce.
Method:
Cook the Penne to al dente, make sure to add salt to the water.
In a large pan, add the Olive Oil and add the Onion and Garlic. Saute on medium heat.
Add the Red Chili Flakes, Salt and Pepper.
Pulse the Tomatoes in a food processer. Add to the pan.
Add the Vodka. Simmer the sauce for about 15 -30 mins on medium low.
Add the heavy cream, mix. Turn of heat.
Add the cooked Penne and some pasta water if needed to thin it out.
Top with chopped Parsley and Parmesan Cheese. Enjoy!
Comments
comments