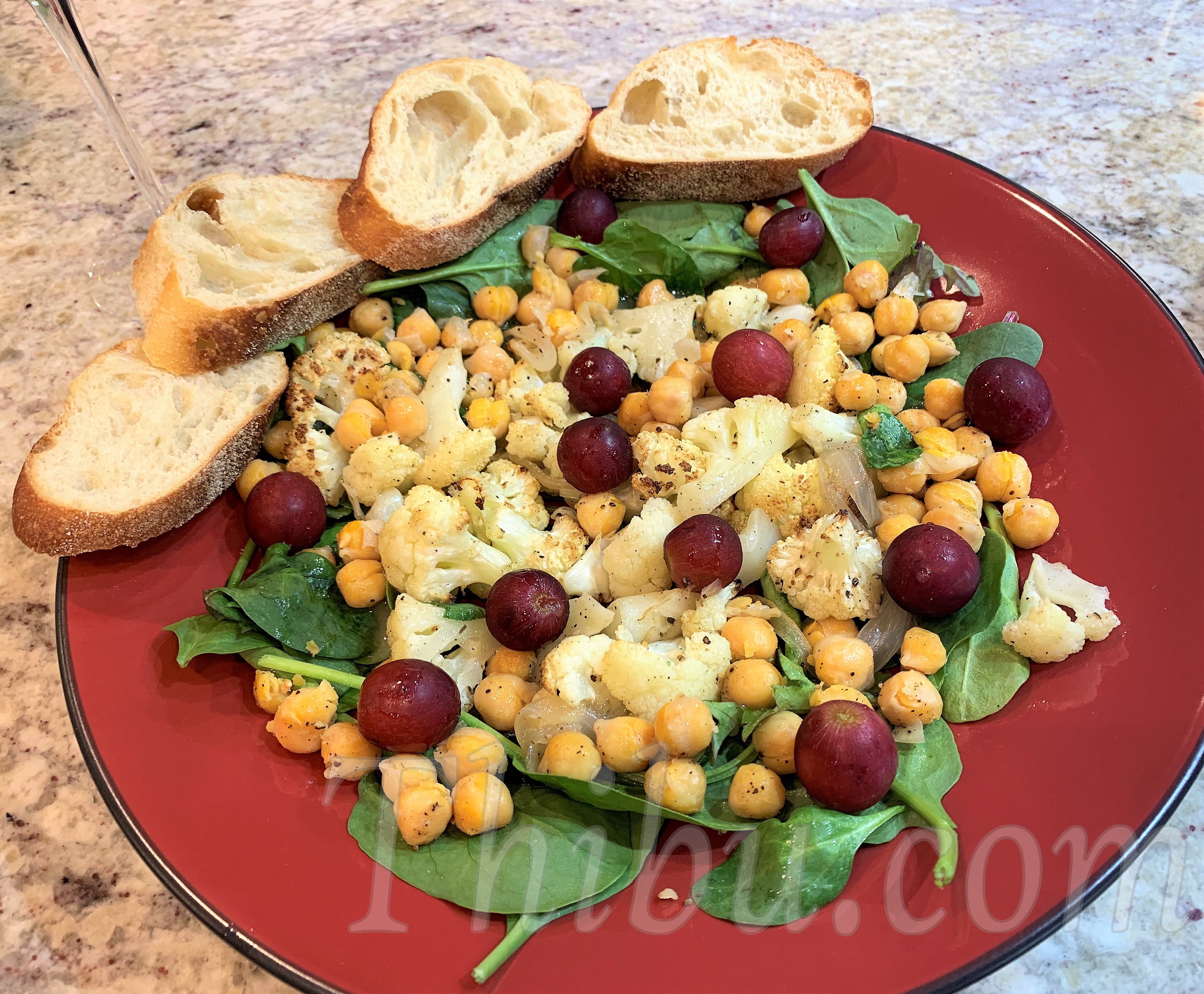 Roasted Cauliflower and Garbanzo Salad over Super Greens!
Salad doesnt have to be boring cold veggies. Add flavors and textures! And this one has warm roasted cauliflower and onion and garbanzo beans. With some fresh baguette and a glass of red wine on the side, perfect light dinner!!
What you'll need:
Cauliflower, cut into florets – 1 head
Onion, sliced – 1
Olive oil – 1 tbsp
Salt to taste
Ground Black Pepper – 1 tsp or to taste
Super Greens Salad mix – 1 box
Garbanzo Beans – 1 can
Red Grapes – 1 cup
Fresh Baguette, sliced
Method:
Toss the Cauliflower Florets and sliced Onion in Olive Oil, Salt and Pepper. Roast in a preheated oven for about 15-20 mins on 425 deg (convection), or until done.
In the meantime, roast the Garbanzo Beans in some Olive Oil, Salt and Pepper till its a bit crunchy. Can be done on stove top or in the oven.
Plating – Layer the Super Greens, top with Roasted Cauliflower and Onion, Garbanzo Beans, and Red Grapes. Serve with a side of Bread and optionally some good red wine!! Enjoy!
Comments
comments