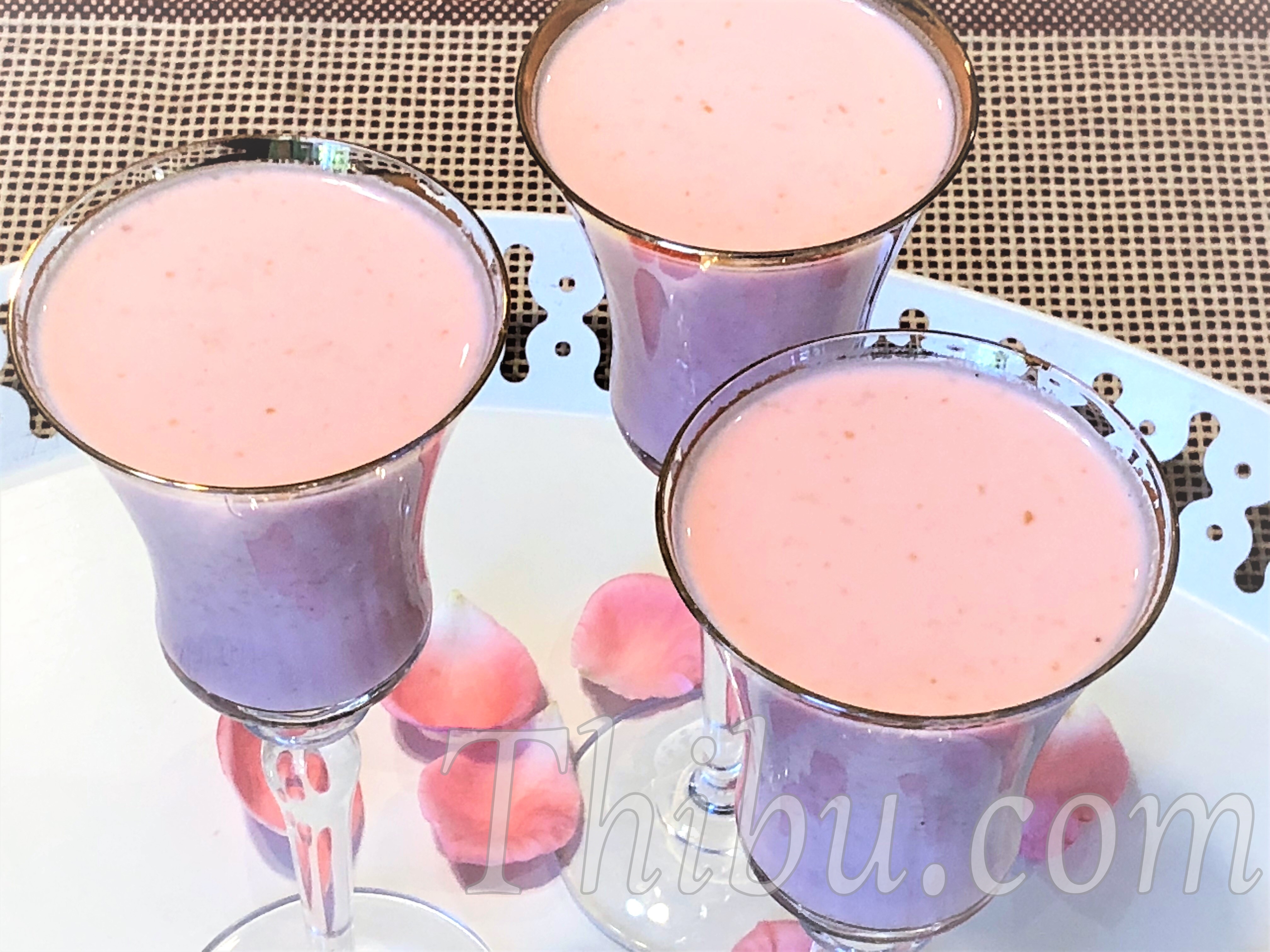 Rose Milk (not from syrup)
Love Rose Milk! But kind of makes me guilty making it with store bought syrup, so I usually don't make it at all. But my son loves it, after he tasted at a friend's place. So on this hot summer afternoon as we were thinking of something refreshing to drink, I though I'll try making Rose Milk. It tastes delicious!! My other son who didn't want to even taste, tried it, gulped it up, and yeah loved it 🙂
Pretty simple to make..
What you'll need:
Cold Milk – 2 cups
Gulkand – 1 tbsp
Rose Water – 1 tbsp
Sugar – 1 tbsp or to taste
Rose/Pink food color – 2 drops (optional)
Method:
1. Add all the ingredients to your blender and blend until smooth. I initially blended with a small amount of milk and then added the rest of milk.
I didn't filter the fine bits of Gulkand, they were very few and it settled in the bottom. But you could filter if you prefer.
The drink doesn't turn out pink, and I was fine with that. But my kids didn't think it was "Rose" milk and asked me to make it pink. So just 2 drops color was added, don't need more than that.
Enjoy chilled!! It tasted just like the Rose Milk I remember drinking at Dairy farms as a child!