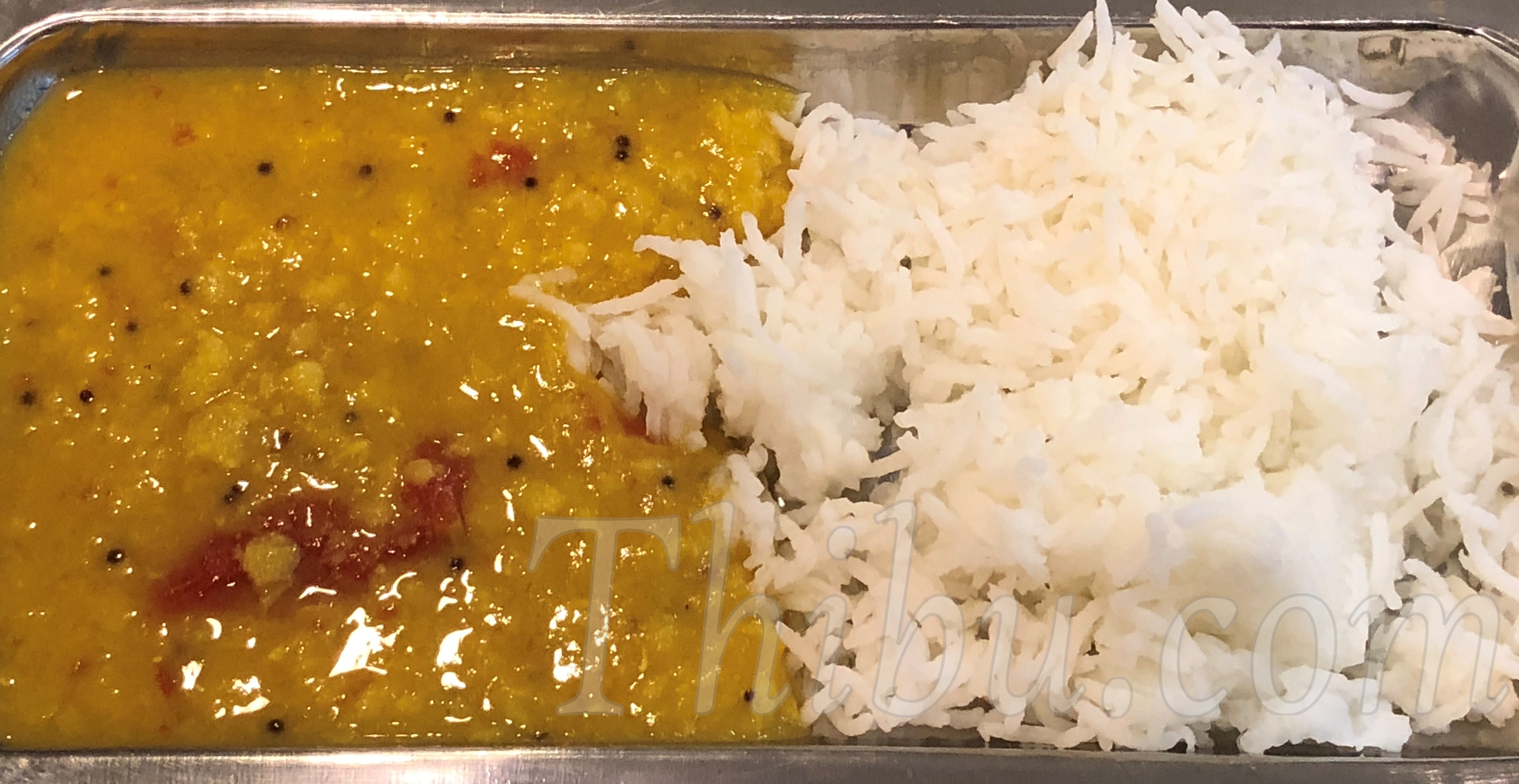 Simple Dal
Simple Tadka (seasoned) Dal is the comfort food for almost every Indian out there. It is the most basic of foods, an everyday staple, which doesnt often get highlighed. But something that is missed if absent 🙂
As you guys know I love experimenting with foods and often make different foods everyday. And my family enjoys it. But every once in a while, if I havent made Indian food in a few days, my husband will ask me if I can make Dal. Actually he usually says that he'll take a turn to cook and make dal. Then I know that he is missing the basic comfort food 🙂
Here's the simplest Tadka Dal!
What you'll need:
Toor Dal – 2 cups
Oil or Ghee – 2 tsps
Cumin Seeds – 1 tsps
Hing/Asafoetida – 1/4 tsp
Ginger finely chopped (you can also grind it to a paste) – 1 inch piece
Green Chilies slit in half – 3 to 4   (or 1 tsp Chili Powder)
Onion finely chopped (optional) – 1 medium
Tomatoes cut into large cubes – 2 to 3
Turmeric Powder – 1/2 tsp
Cumin Powder – 2 tsp
Salt to taste
Cilantro finely chopped – a few sprigs
Fresh Lemon Juice
Method:
Was the Dal and cook it until soft with sufficient water. I use a pressure cooker, can be done in Instant Pot or on stove top as well – will take a bit longer.
In a large pot, add Olive Oil (or your favorite) or Ghee, and add the Cumin Seeds and Asafoetida. Let it roast a bit and start to splutter – dont burn it 🙂
Add the Ginger, Green Chilies and Onion. Saute until the Onion is translucent and starts to turn golden.
Add the Tomatoes, Turmeric Powder, Cumin Powder and Salt. Let the tomatoes soften.
Add the cooked Toor Dal and sufficient water if needed to get the Dal consistency. Bring it to a boil.
Turn off heat and top with Cilantro. Enjoy!!
Dal and Rice are the best combo, so is Dal and Roti or just as a soup!! Squeeze a bit of lemon juice over it 🙂