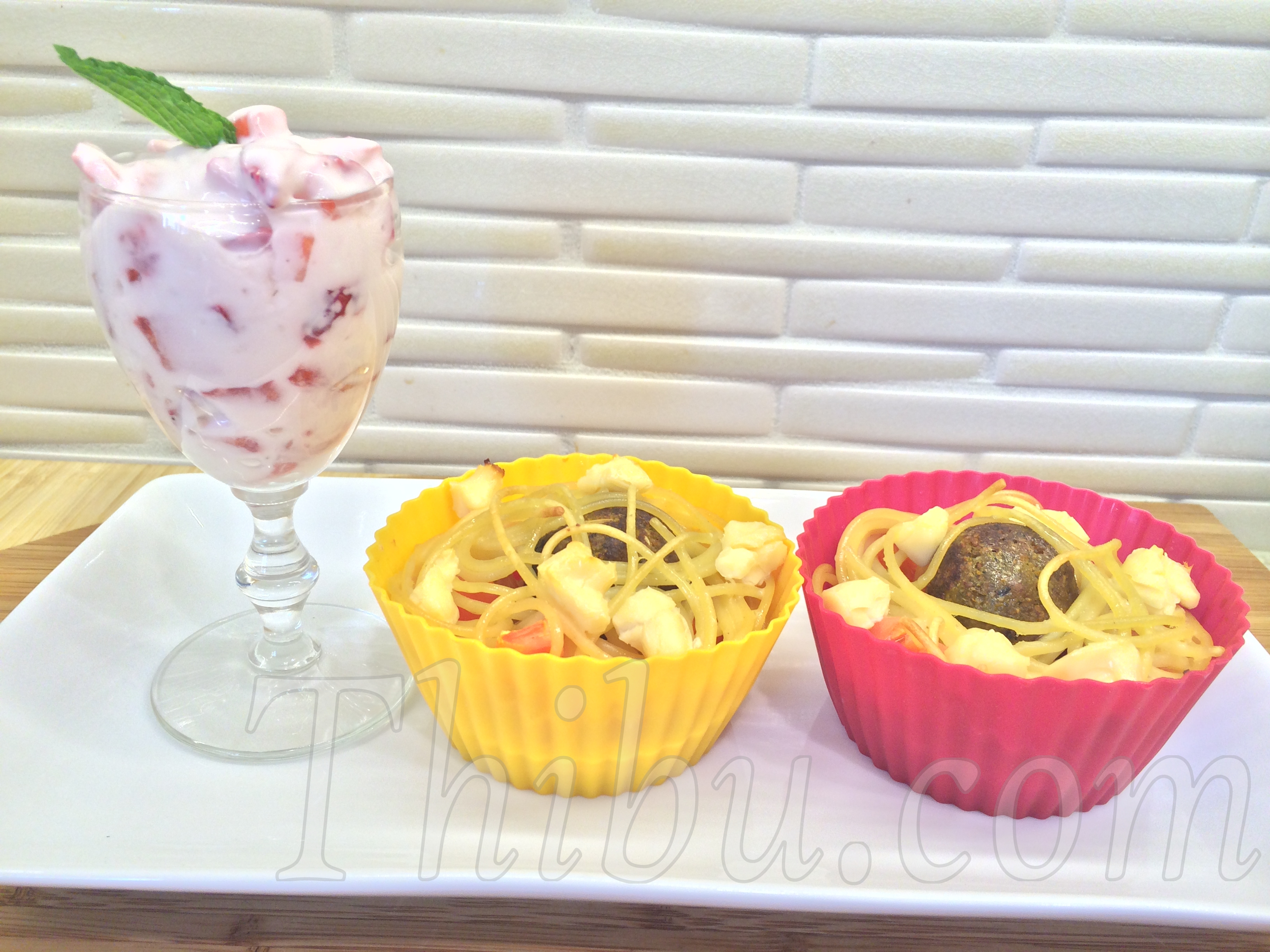 Spaghetti Veggie Ball Cups
This dish was for one of my little one who said his favorite foods are spaghetti, carrots, yogurt and strawberry.
Veggie Balls –
What you'll need:
Carrots – 4
Potatoes – 2
Spinach – 1 cup
Mint – 1 sprig
Garlic – 1 clove
Salt to taste
Green chili or Chili powder to taste
Walnuts – 1/2 cup
Dried Cranberries – a handful
Chia Seeds – 2 tbsp
Oats Flour – 1 cup
Method:
1. Put everything in the food processor and grind it up.
2. Make balls and pan fry it (i used my appe pan).
Spaghetti –
Cook the spaghetti as per directions on box and drizzle some garlic flavored olive oil after draining.
Spaghetti Cups –
In silicone cups, layer the cooked spaghetti on the bottom, top with chopped tomatoes (optionally spaghetti sauce), then place the veggie balls in the middle, top with some more cooked spaghetti.
Beat an egg and pour 1/2 all around the cup. Top with cheese (I only had laughing cow, so used it :))
Bake in 350 deg oven for 15 mins.
Strawberry Yogurt is just fresh strawberries mixed with plain yogurt.
What I would do different next time is –
1. use some pasta sauce to mix in with the spaghetti.
2. Mix in some shredded cheddar or parmesan cheese with the spaghetti and also top the cups. And exclude eggs.
Comments
comments