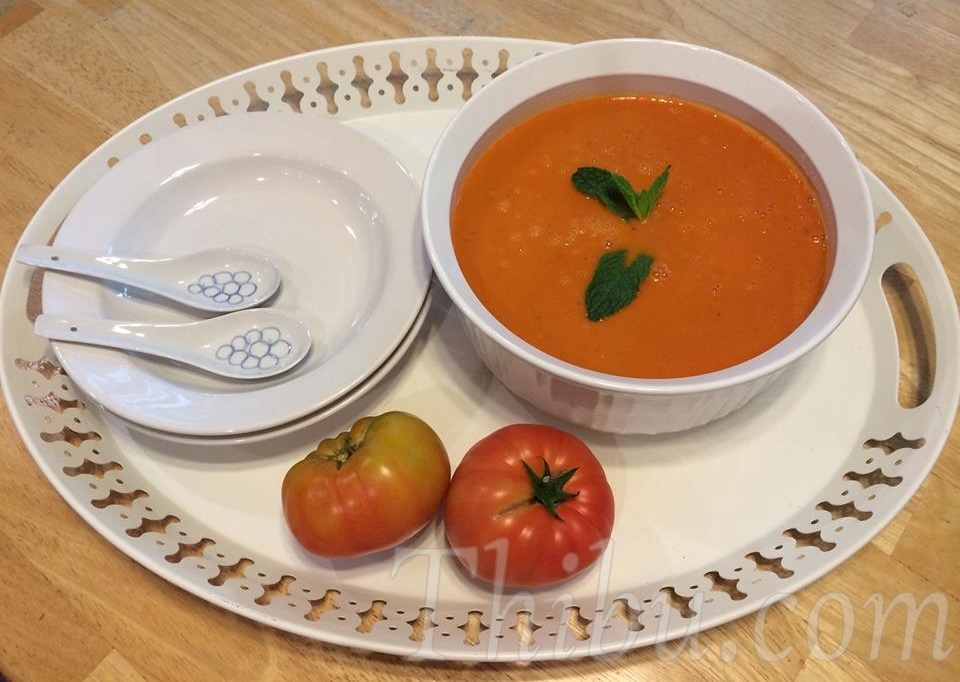 Tomato Soup – 1
I make Tomato Soup a couple of different ways. Here is one version –
What you'll need:
Onion Chopped – 1
Garlic Pod – 1
Olive Oil – 2 tbsp
All Purpose Flour (Whole Wheat) – 2 tbsp
Tomatoes Chopped – 6 to 8 (medium to large)
Vegetable Broth or Water – 2 cups
Thyme – 1 small sprig
Salt to taste
Pepper to taste
Method:
1. In a large pan warm up olive oil and saute onion and garlic.
2. When tender, add all purpose wheat flour and mix.
3. Add tomatoes and water (or broth). Add thyme and salt and pepper to taste. Boil on medium-low for about 15-20 mins.
4. Let it cool just a little bit before blending. Be careful and use a cloth to cover the blender lid.
5. While serving add a tiny bit of butter if preferred. Enjoy!
Comments
comments