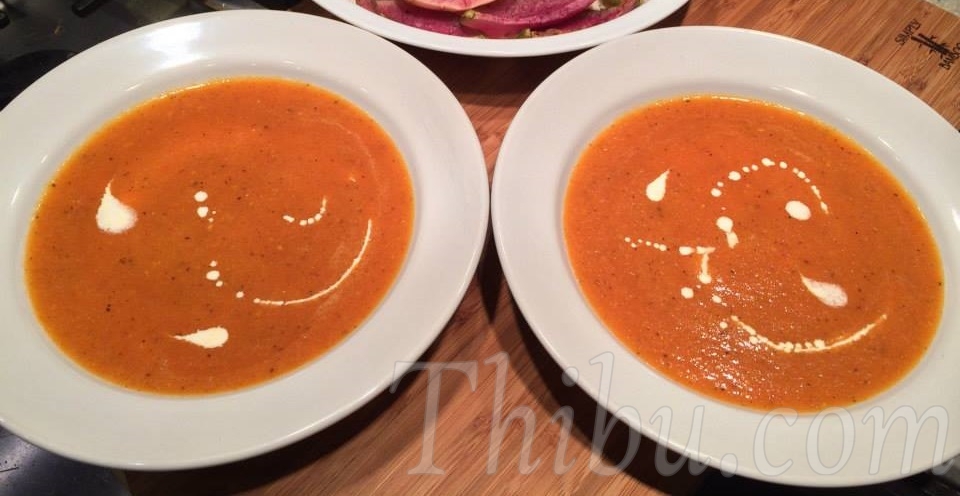 Tomato Soup – 2
Here is another version of Tomato Soup. I made this while recovering from a flu.
What you'll need:
Tomatoes cut into big chunks – 5 or 6
Onion Chopped – 1
Garlic Pods – 4
Turmeric (optional) – 2 tsp
Methi/Fenugreek Seeds – 2 tsp
Black Peppercorn – 2 tsp or to taste
Salt to taste
Cream (optional)
Method:
1. In a large pot cook the tomatoes, onion and garlic pods with water until everything is soft and mushy.
2. Add turmeric, fenugreek seeds, black peppercorn and salt. Boil for another 2 minutes.
3. Let cool for a bit, then blend it covering the blender lid with a cloth. Adjust flavors if needed.
4. Pour into bowls and top with cream (optional). Enjoy!
Comments
comments