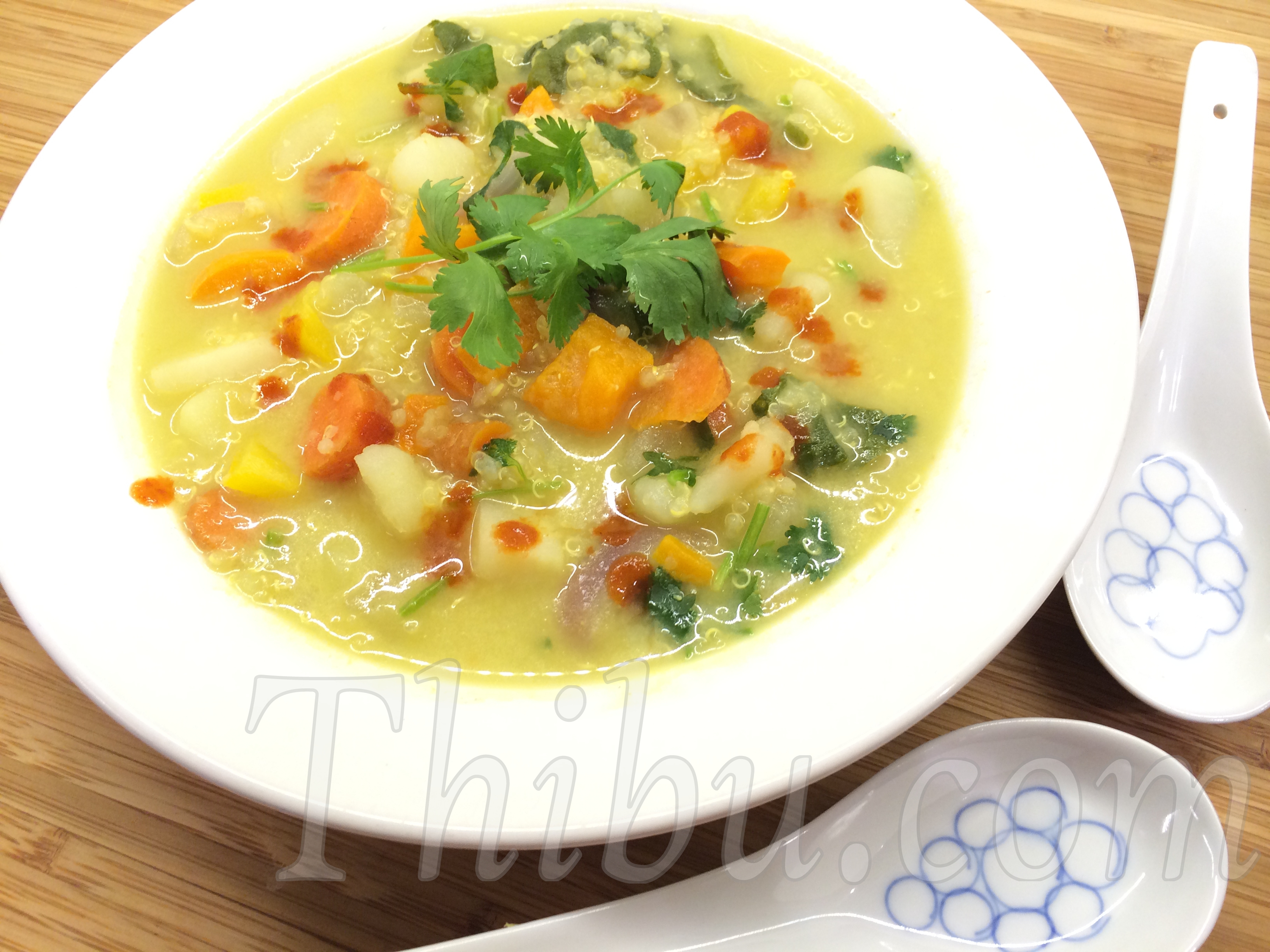 Vegetables & Quinoa Green Curry Stew
We had been doing some spring cleaning all afternoon and suddenly I realized it was approaching dinner time. I just wanted to make something simple and quick. This one pot stew turned out tasty, nutritious and filling. And the kids loved it too!
What you'll need:
Quinoa – 2 cups
Potatoes Cubed – 5 medium
Carrots Sliced – 5
Orange Bell Pepper Chopped – 1 large
Red Bell Pepper Chopped – 1 large
Celery Sliced – 2 stalks
Red Onion Sliced – 1 medium
Rainbow Chard – 2 large leaves
Green Curry Paste – 4 oz
Coconut Milk – 1/2 can (or 1 cup)
Salt to taste
Cilantro Chopped – Small bunch
Method:
1. In a large pot, add Quinoa, Potatoes and Carrots. Add enough water and boil until the potatoes are more than halfway cooked.
2. Add the Bell Peppers, Celery, Onion, Chard and cook for another 5 mins. Add additional water if needed.
3. Add the Green Curry Paste, Coconut Milk and Salt to taste. Boil on medium for another 5 mins until everything is combined well.
4. Garnish with Cilantro. Top off with some hot sauce (optional). Enjoy!
Comments
comments