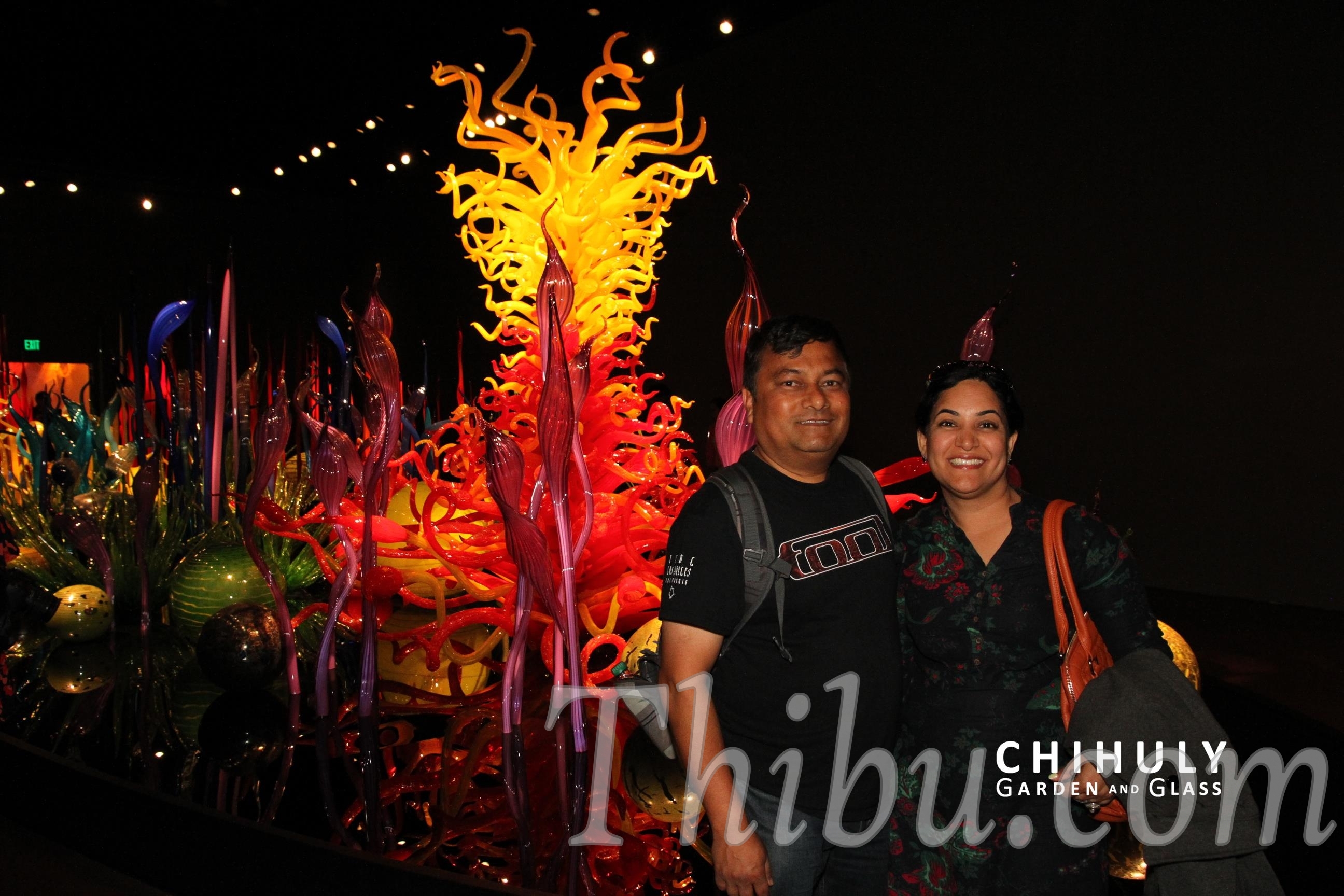 Chihuly Garden at Seattle – what a treat!
I received a Chihuly calendar from my brother in law for christmas (he gives one to everyone each year in some theme of their interest :)). I loved the glass art pictures, but I don't put calendars on the wall anymore, so placed it in the living room and forgot about it.
When we visited Seattle last month, my nephew mentioned we have to visit this glass garden. As soon as we went there, I was in awe and excitement as we walked through room after room. I recognized some of his work and had a wonderful time checking out the exhibits of this amazing artist, Chihuly! Everyone loved it.
Here is a glimpse of it for you.. each one is breath taking! And the installations are beautifully done.
The outdoor garden is also a treat! With the Space Needle right next to it, the garden has been designed around Chihuly's pieces. Its very creative and very clever. See how the Space Needle reflects.. and maybe you can spot me in there as well 🙂
This was coincidence enough 🙂 But the interesting thing is that I started working on some recycled art piece a year or two ago, but somehow haven't put much time into it. It is sitting, waiting for me to get to it. And it looks like it could be an inspiration from Chihuly's work, at a very very small scale ofcourse. Now I am motivated and am hoping to put some time to have it (or a small version of it) completed this year.. we'll see!  So maybe it was meant to be that I visited Chihuly's garden 🙂
Comments
comments