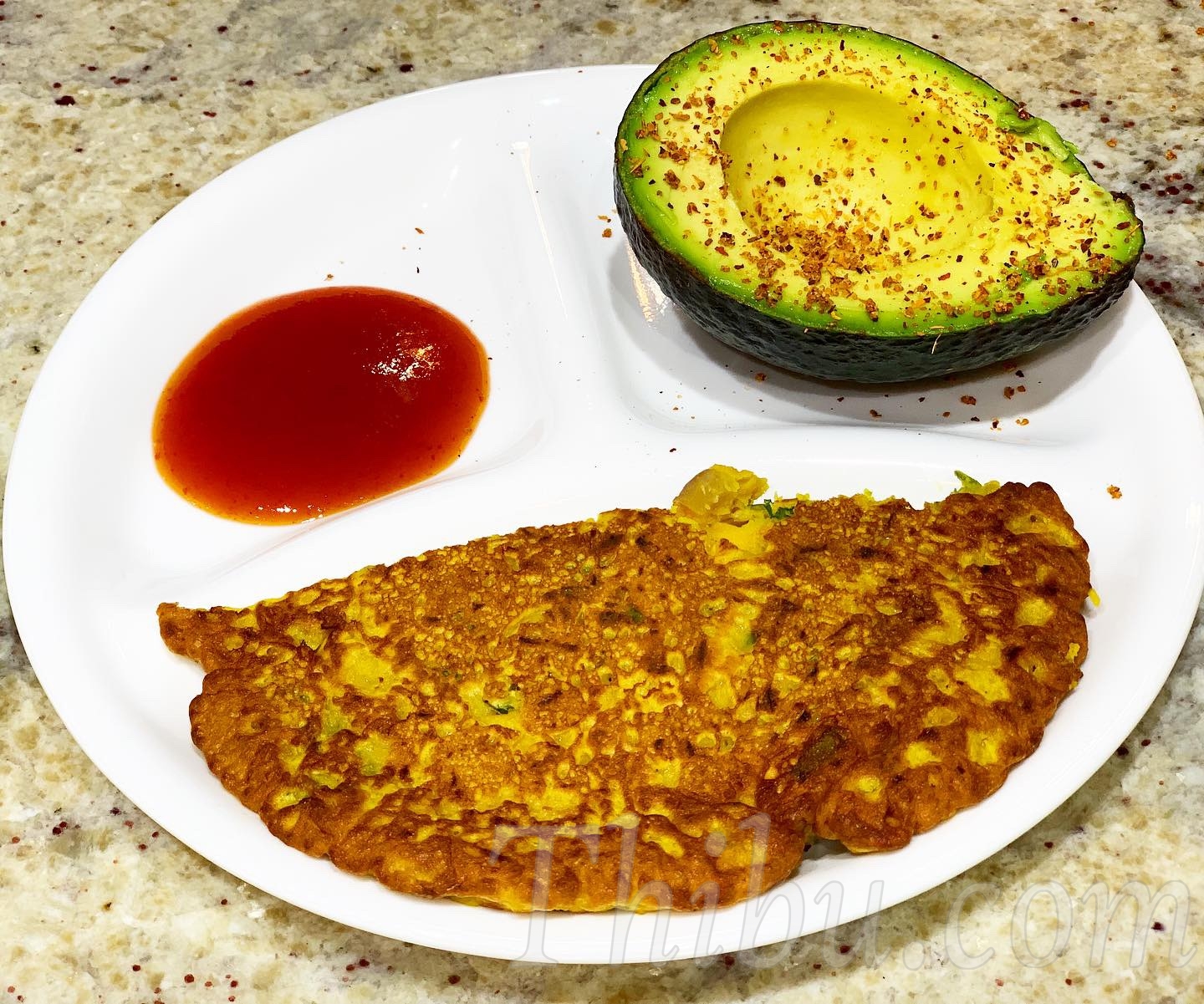 Eggless Savory Pancakes
These are so delicious, nutritious, and filling! Vegan, Eggless and easy to make.
We've been doing salads almost every night and as I was chopping the veggies, my son came and said yumm. When I made the pancakes, he was a bit disappointed and said he'd wanted to eat the salad. But he loved this and didnt realize it had bell peppers which he does not like!
I make eggless frittata sometimes, very similar, but baked.  But the pancakes turn out crispier which the kids like better.
What you'll need:
Shredded Carrots (I pulsed in food processor) – 1 1/2 cups
Onion, finely chopped – 1
Bell Peppers, finely chopped – 2
Cilantro, finely chopped – a bunch
Roasted Peanuts – 1/2 cup
Salt to taste
Turmeric Powder – 1 tsp
Chili Powder (alternatively chopped chilies) – 1 tsp
Dry Mango Powder – 1 tsp
Besan/Gram Flour/Chickpea Flour – 2 cups
Note: You can add other veggies too such as Spinach, Zucchini, Peas, Beans, Corn, etc
Method:
1. In a mixing bowl add the chopped/shredded Veggies, Cilantro and Roasted Peanuts.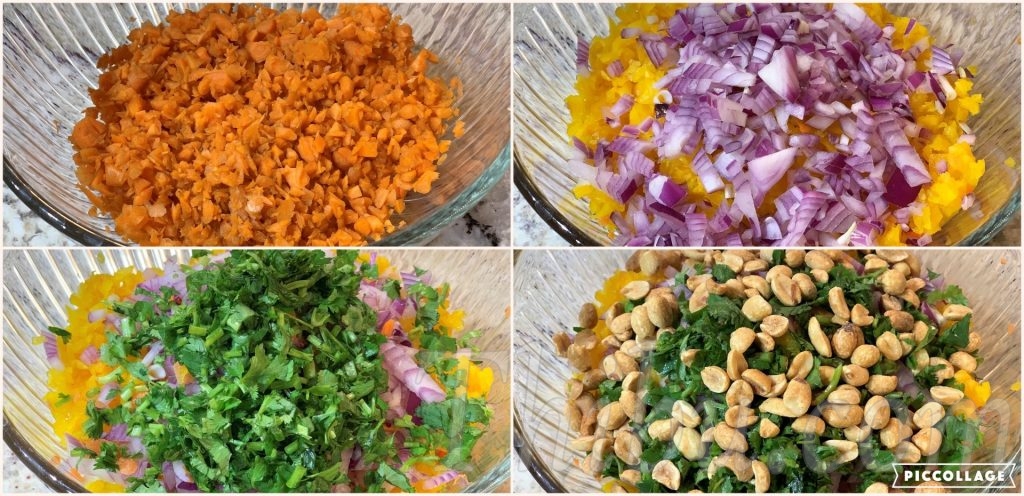 2. Add Salt, Turmeric Powder, Chili Powder, Dry Mango Powder. Mix everything.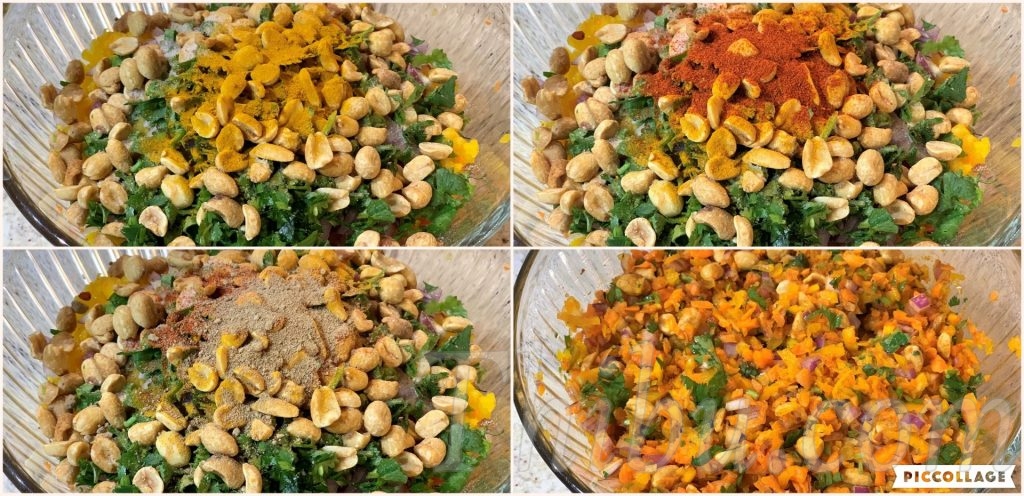 3. Add the Besan/Chickpea Flour and water. Mix to get a pancake batter consistency.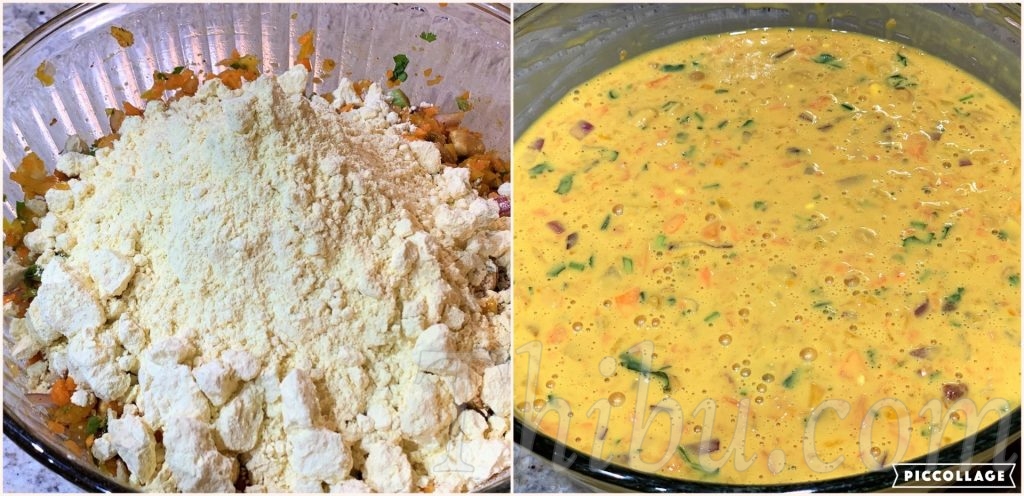 4. Pour the batter onto a medium-hot pan and cook on both sides until golden with a little oil.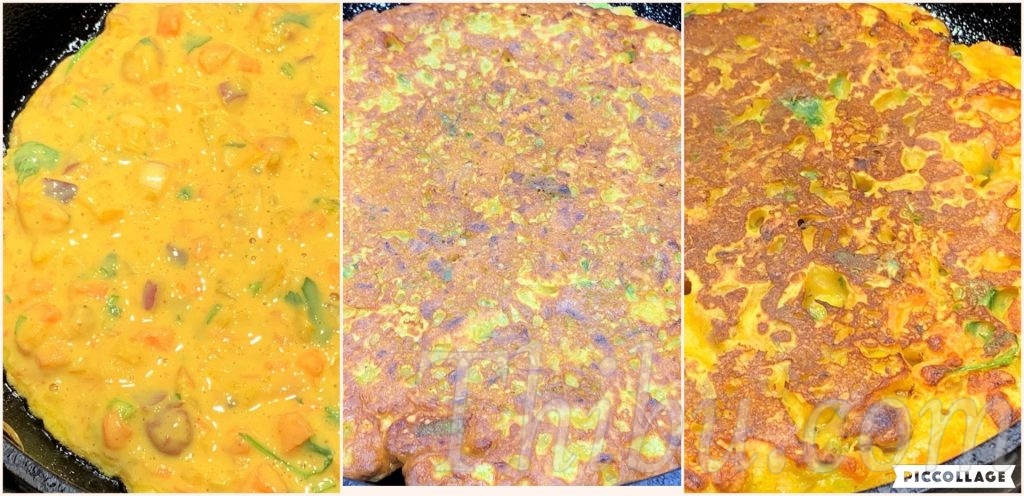 5. Enjoy!! 😉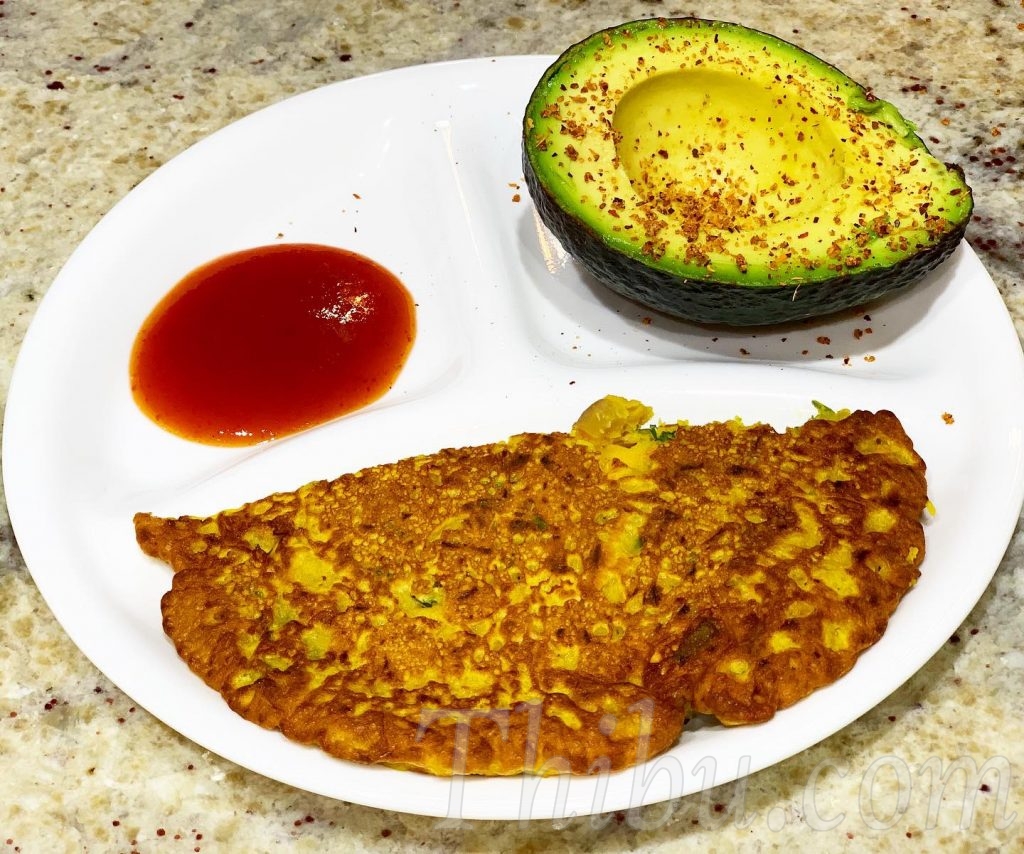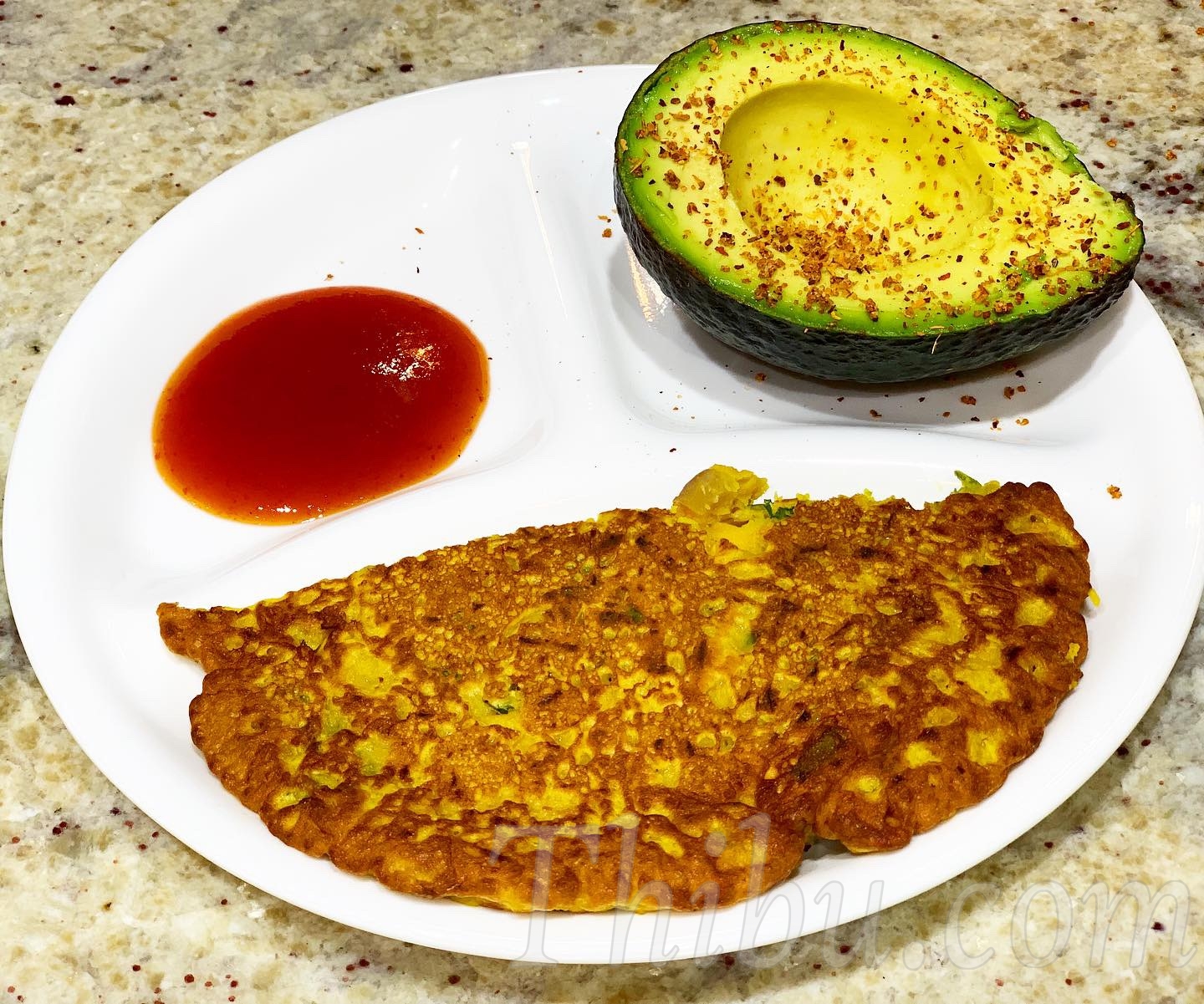 Comments
comments