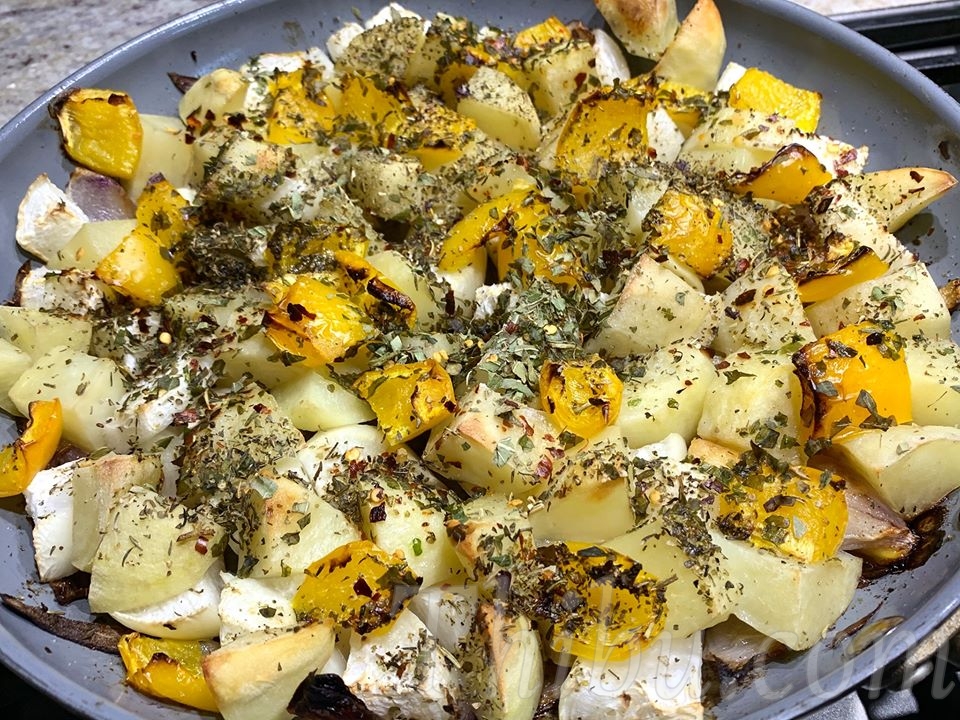 Roasted Turnips and Potatoes
One of my favorite methods to cook vegetables, the simplest way.. is in the oven.
Just chop your veggies, sprinkle with oil and seasonings. Roast in the oven, 400F for 30 mins. Done!
Use any combination of vegetables of your choice. Perfect for lockdown times when you are juggling with so many other things!!
Roasted Turnips are super delicious!
What you'll need:
Turnips, cut into big cubes – 3
Potatoes, cut into big cubes – 3 or 4
Red Onion, cut into big cubes – 1
Yellow Bell Pepper, cut into big cubes – 1
Italian Seasoning/Herbs – 1 to 2 tbsp
Oil – 2 tbsp
Chili Flakes – 1 tsp
Salt to taste
Method:
Preheat oven to 400F.
In a large oven safe pan, sauté the onion a bit. (If you dont have an oven safe pan, saute the onion and transfer to a baking dish/tray.
Place the cubed Turnips, Potatoes, Bell Peppers over it.
Drizzle with the Oil, and sprinkle the Seasoning/Herbs, Chili Flakes and Salt.
Comments
comments