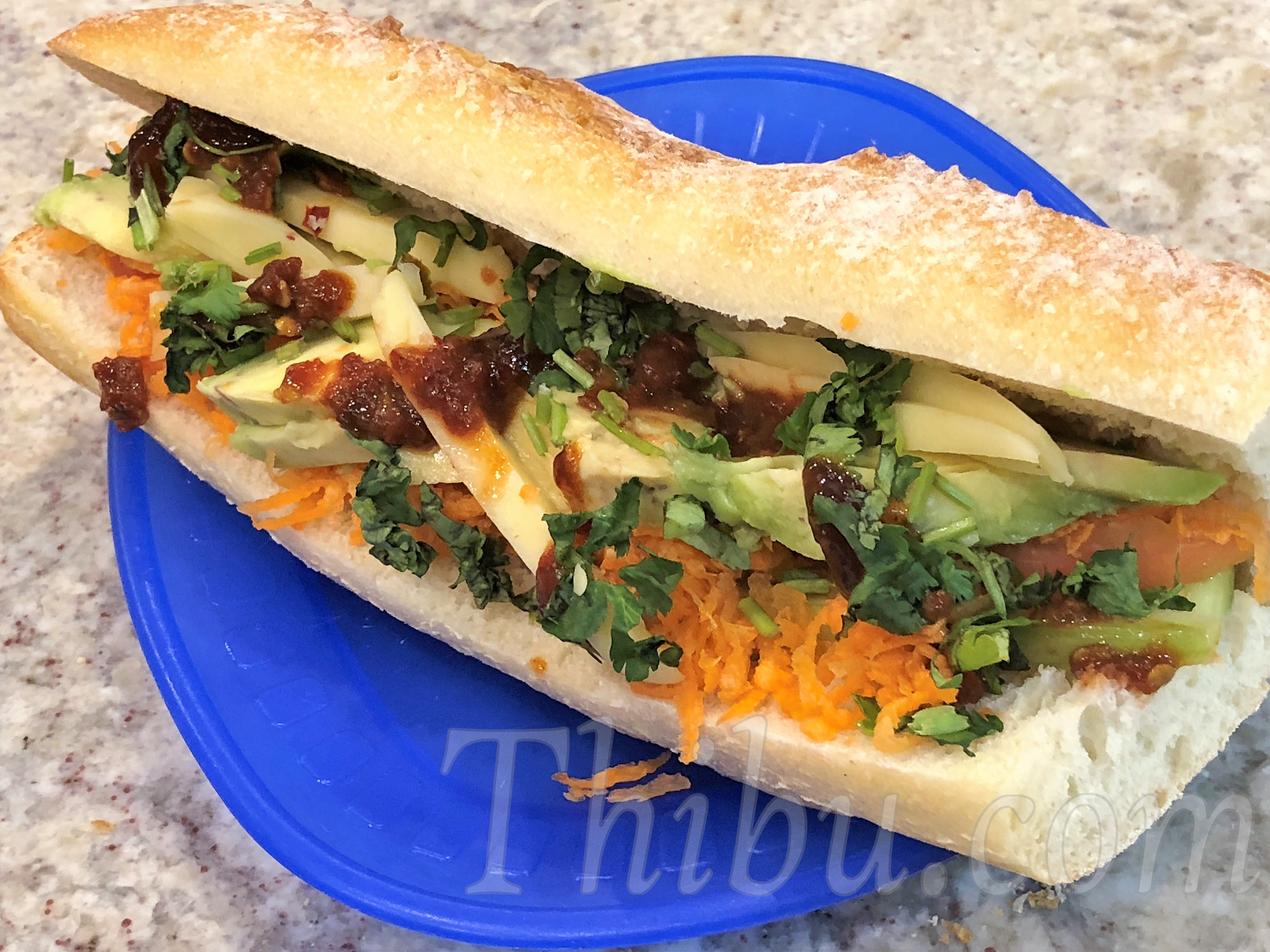 Banh Mi Inspired Vegetarian Sandwiches
A Simple Sandwich inspired by the Vietnamese Banh Mi Sandwiches, which I love!
We were chilling and relaxing by the fire in the evening, having some quality family time. After that I made these sandwiches, very quick and easy.
My husband had bought some Rustic French Baguette from the bakery. I simply sandwiched it with Jalapeno Cheese (for adults) and Cheddar Cheese (for kids), Cucumber Slices, Grated Carrots, Tomato Slices, Avocado Slices, Chopped Cilantro and some Spicy Chili Sauce (not for kids). Very yummy! Kids loved them.
Marinated Tofu can be substituted for Cheese.
Comments
comments