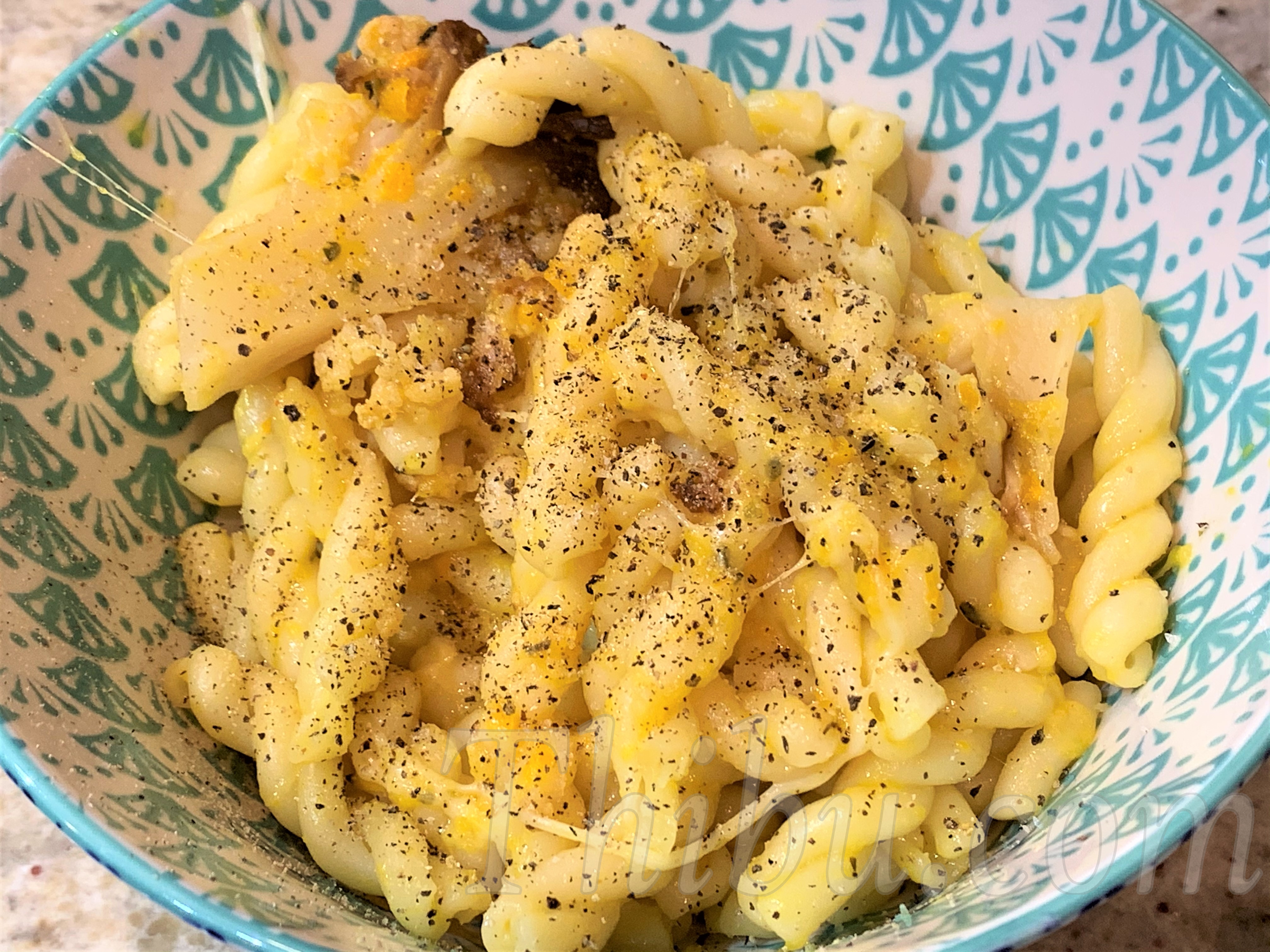 Cheesy Cauliflower Pasta with Homemade Sauce
During this lockdown due to coronavirus, if you do not have Pasta Sauce, you can still make this delicious pasta with simple ingredients. Kids loved it and pretty much finished the whole thing and asked me to make it again 🙂
And one way to prep ahead for this to save time, is to roast the Cauliflower ahead. I was making some bread, and took advantage of the oven being on, and roasted a Cauliflower to use in a couple of dishes later.
What you'll need :
Onion – 1/4 or 1/2
Red Bell Pepper (or any sweet bell pepper) – 1
Garlic Cloved – 3-4
Pasta, cooked – 1 box/pack
Shredded Cheese – 1/2 cup
Italian Herbs – 1 tbsp
Paprika or Chili Powder – 1 tsp
Salt to taste
Roasted Cauliflower – 1/2
Method:
1. Cook the pasta as per the directions on the box, and roast the Cauliflower with a small amount of oil.
2. Add the Red Bell Pepper and Onion and Garlic into a blender to make a paste/sauce.
3. Add the Sauce to a wide pan and cook on medium until the raw smell goes, about 6-8 mins.
4. Cut the Cauliflower into florets and add to sauce. Add the Italian Herbs, Paprika, and Salt. Cook for another couple of minutes.
5. Sprinkle the Shredded Cheese over the cooked and drained Pasta. Add the sauce over it.
6. Mix well and Enjoy!
Comments
comments