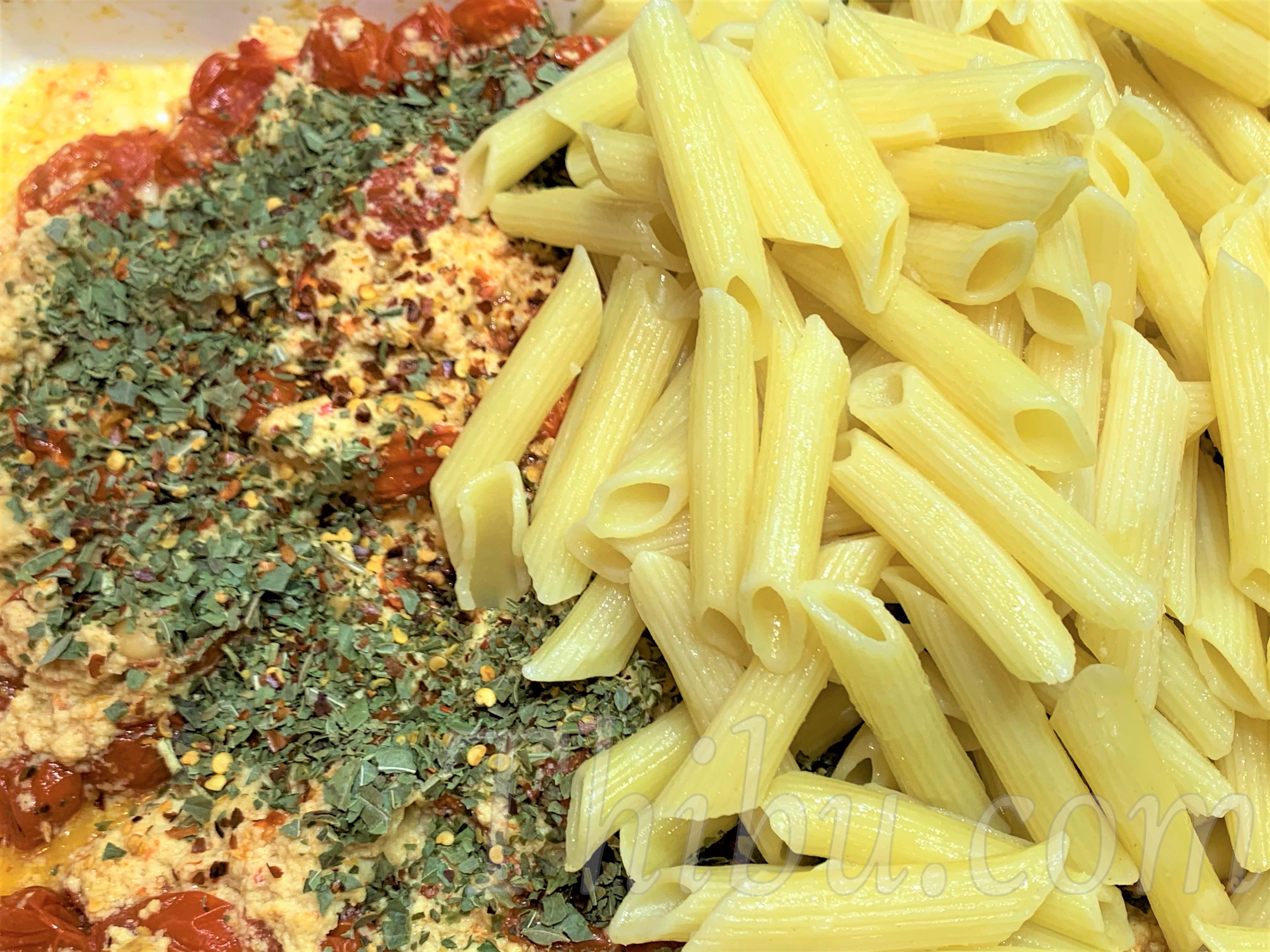 Roasted Tomatoes and Tofu Cheese Pasta
There's been a viral tiktok video of a pasta dish made with roasted Tomatoes and feta cheese. I very frequently roast vegetables in the oven, one of my favorite ways to cook. So I decided I'll give this dish a try. Didnt have Feta cheese on hand, and my husband doesnt really like Feta. So I decided to try making this Vegan version of the pasta, made with vegan Tofu Cashew Cheese.
Its a pretty simple recipe and turns out quite tasty. And it is healthy! So another healthy is delish, healthy is easy recipe 🙂
What you'll need:
Cherry Tomatoes – 3 cups
Olive Oil – 2 tbsps
Firm Tofu – one 16oz box
Unsalted Cashews – 1/2 cup
Lemon Juice – 1 tbsp
Nutritional Yeast – 3 tbsps
Ground Garlic – 1 tsp
Red Chili Flakes – 1 tbsp
Salt to taste
Freshly Ground Pepper to taste
Basil (fresh or dried) – 2 tbsps
Penne Pasta (cooked) – 500gm pack
Method:
Preheat oven to 400 deg F.
Cook the Pasta following the instructions on the package and drain.
To a blender, add the Tofu, Cashews, Lemon Juice, Nutritional Yeast, Ground Garlic, and Red Chili Flakes. Blend until smooth.
Place the Cherry Tomatoes in a wide baking dish, and drizzle with Olive Oil, Salt and Pepper.
Make a well in the middle and put the blended Tofu Cashew Cheese. Bake for 30 mins.
Take the Tomatoes and Tofu Cheese out of the oven and mix well together.
Comments
comments