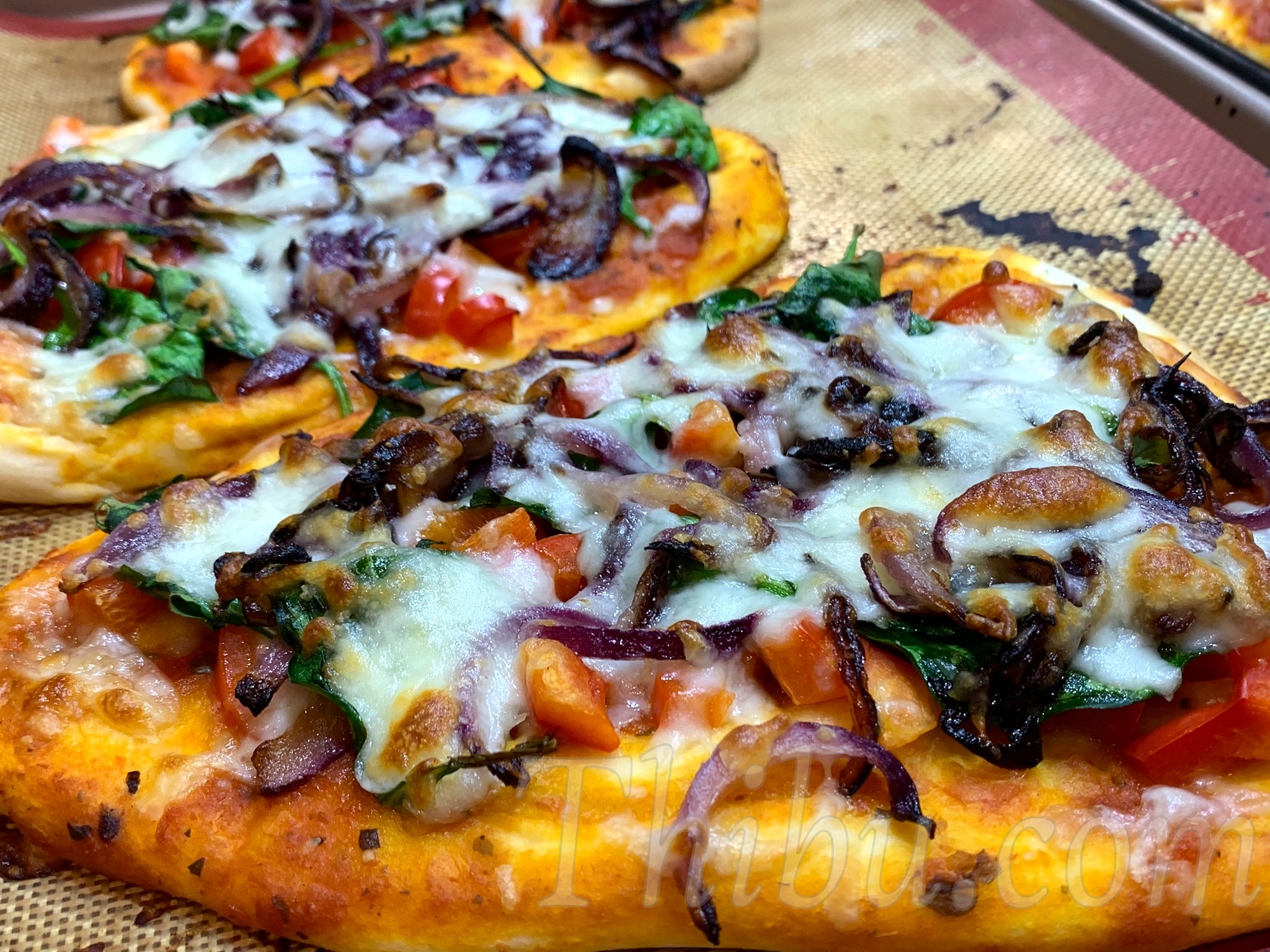 Nan Pizza
Nan Pizzas are kid's favorite and my boys fully helped in making these!! It is so easy and quick to make and kids absolutely love it!  My boys think I make the best special Nan Pizza.. lol.. even though most of the time what they like is Cheese pizza or Margarita pizza.
The fun thing is everyone can pick their own toppings to customize and its done in no time!
Today we made Veggie Pizza with Red Bell Pepper, Spinach and Caramelized Onion. One of my son doesn't like Bell Peppers, so he took that off for his. The other doesn't like Onion, so he took that off for his 🙂
We also decided to make some Garlic Nan Bread (Recipe Here), which is just a perfect starter. And good to munch with wine 🙂
What you'll need :
Frozen Nan (plain) – however many pizzas you want to make
Pizza/Pasta Sauce – 1 cup
Red Bell Pepper – 1/2
Red Onion, thinly sliced lengthwise – 1
Fresh Baby Spinach – 1 cup
Shredded Cheese, such as shredded Mozzarella – 1 cup
(This make about 5 Nan Pizzas)
Method:
1. Preheat the oven to 450 F.
2. In a saute pan, saute the sliced Onion with a bit of Oil to Caramelize it.
3. Place the frozen Nan on a baking tray.
4. Spread the sauce over them.
5. Put the toppings (Bell Pepper, Spinach and Caramelized Onion) and the the shredded Cheese over it.
6. Bake in the oven for 11-12 mins. Enjoy!!
Comments
comments