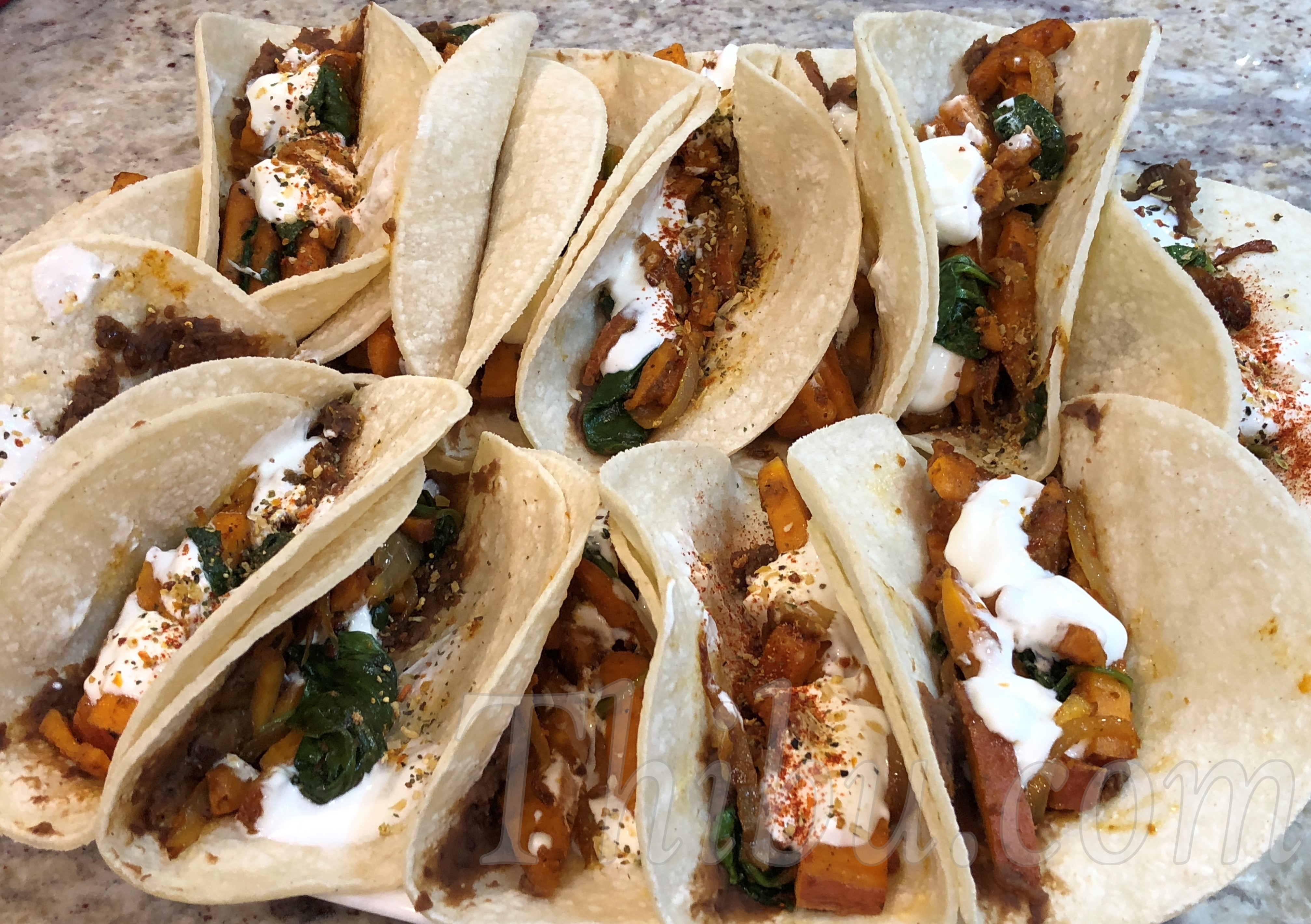 Taco Dinner
We like Taco Dinners at our home, kids love them. And I find that it is a healthy balanced meal.
Last night was Taco Thursday.. Made some Sweet Potato, Spinach, Onion filled Tacos, with beans and sour cream.
Simply Sauteed the veggies and this time I seasoned with Abodo Sauce, Sundried Tomato Pesto and Salt. That's it Simple!
Just a sprinkle of mixed spices and Paprika on top, it was perfect!
Comments
comments