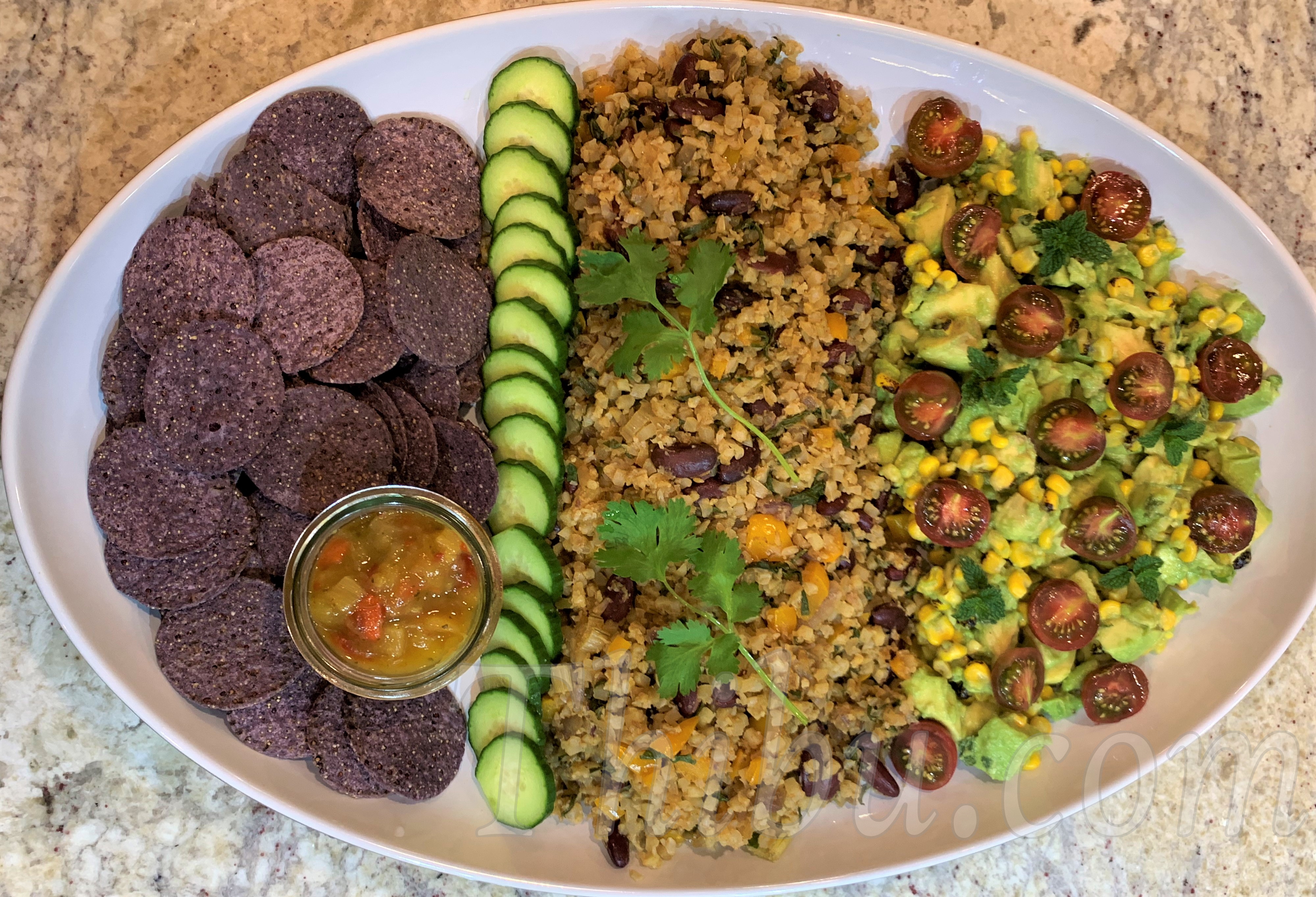 Healthy Mexican Meal on a Platter – Cauliflower Rice and Beans with Guacamole
I came up with my new series of foods called "Meal on a Platter" recently. Idea is to present a full meal for the family on a platter. It is a simple, easy, beautiful way for a family meal or for entertaining. I would make this just for myself even, like how they serve a Mexican or Costa Rican meal! Looks colorful and inviting.
This time I made Cauliflower Rice and Beans, its a bit like Gallo Pinto of Costa Rica. Guacamole with Avocado, Corn and Tomatoes. Those beautiful juicy colorful cherry Tomatoes are from my garden. Chips and Salsa.
Click here for Cauliflower Rice and Beans Recipe.
First I scooped out the Cauliflower Rice and Beans and place it in the middle of the platter, like so. I garnished it with Cilantro.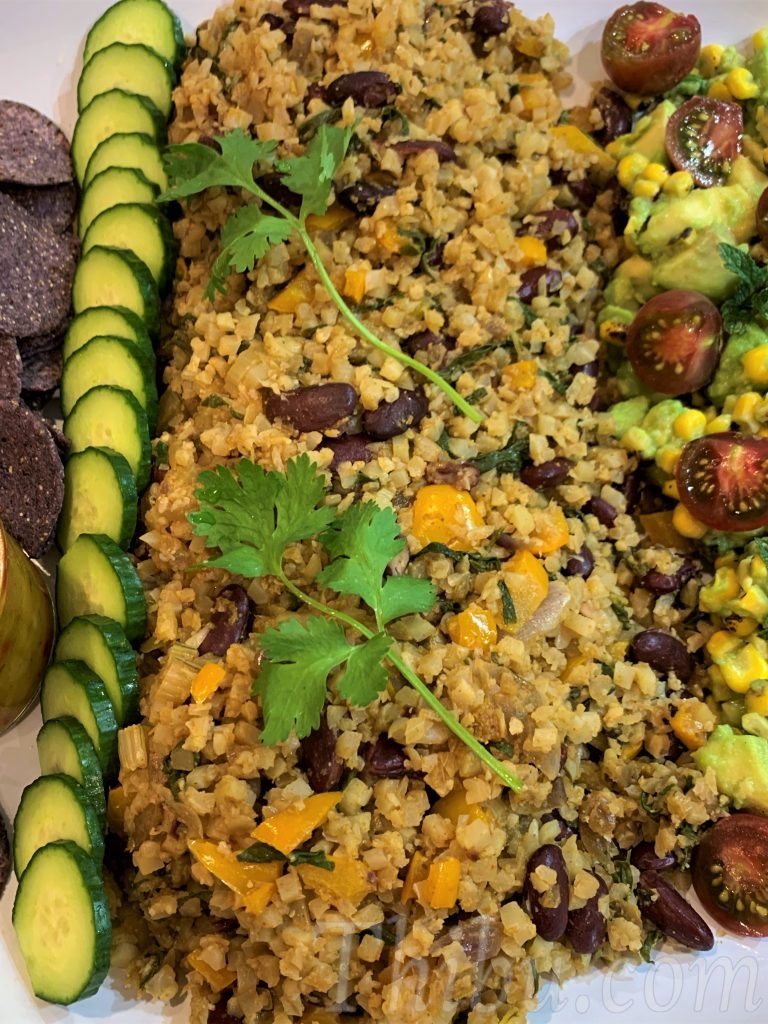 I made a simple Guacamole by mashing a couple of Avocados, mixed in (thawed) frozen Roasted Corn, Green Chilies, Mint, Salt, and Lemon Juice. I cut my Cherry tomatoes in halves ans kept aside. Similarly, I saved the tips of the Mint. Tomatoes and Mint were from my garden.
I scooped out the Guacamole on one side of the Cauliflower Rice and Beans. Then I place the Tomatoes and mint over the top.  It looks so pretty!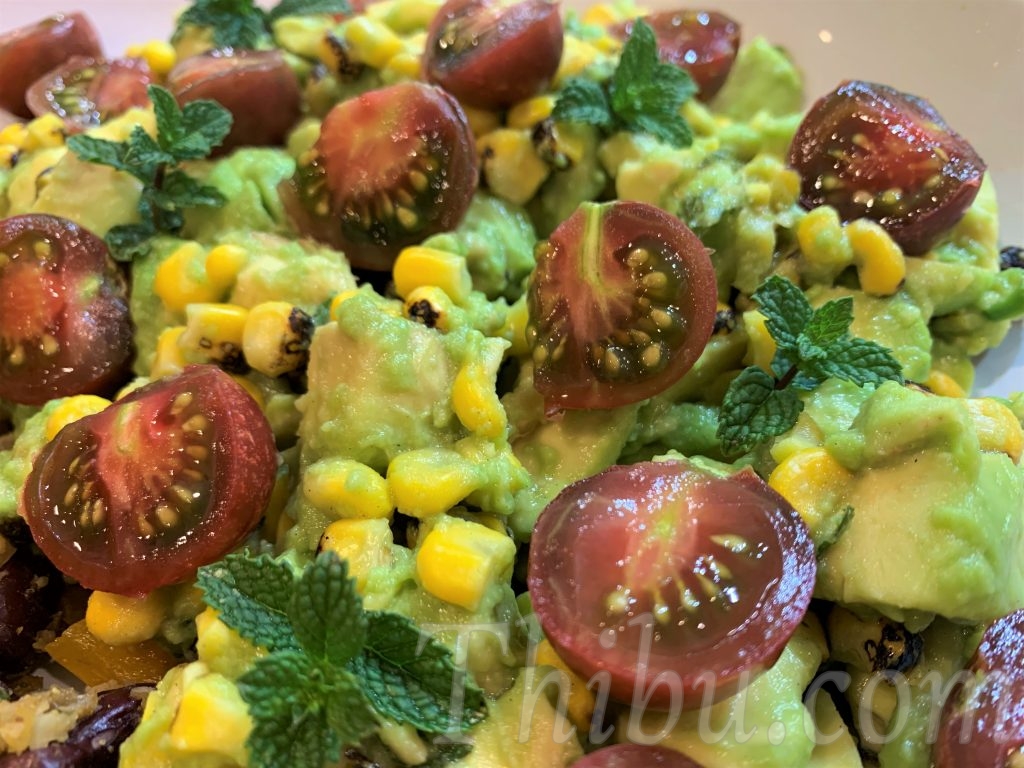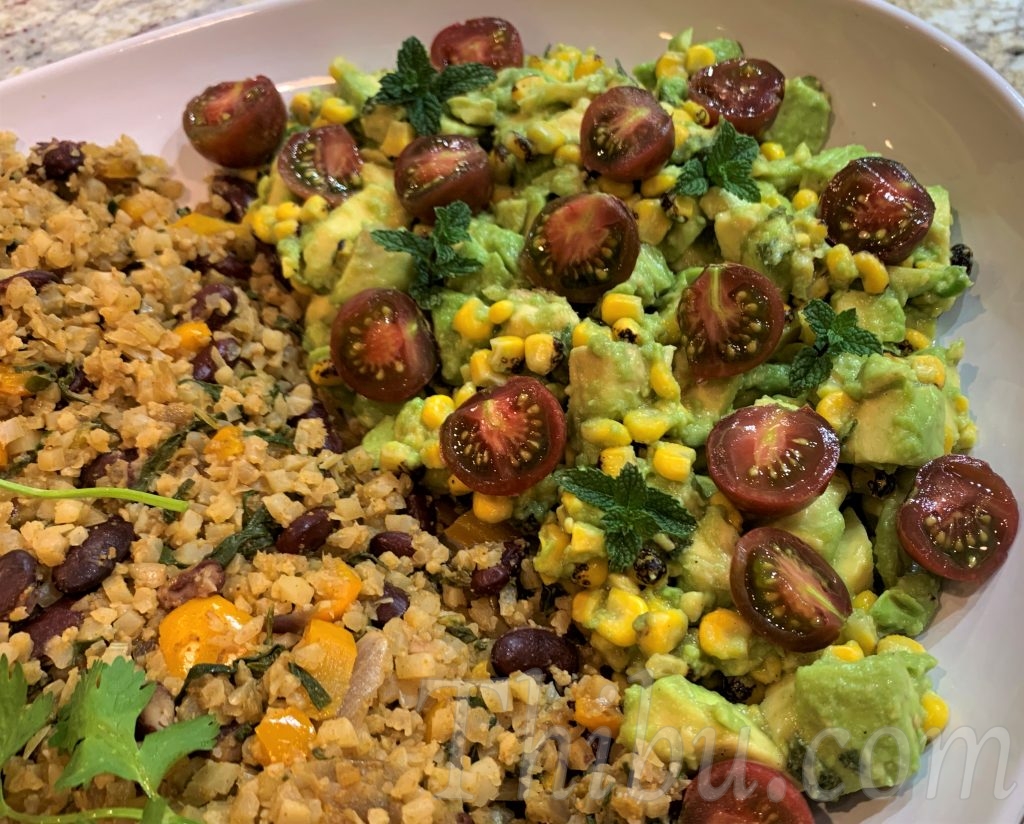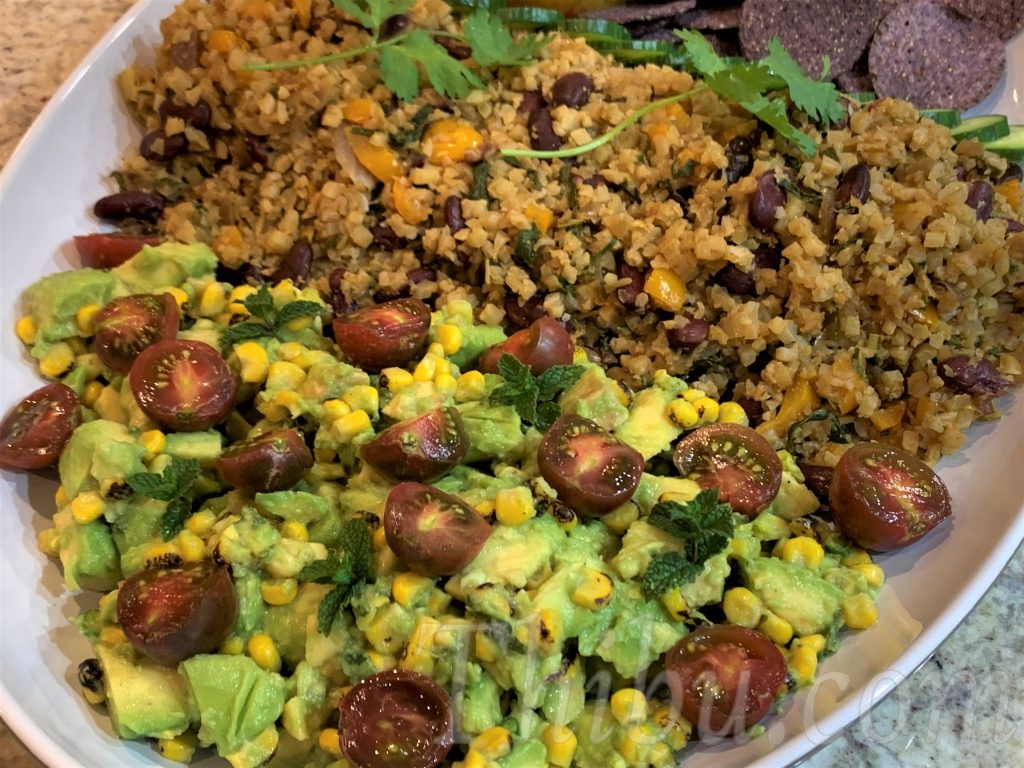 Next, I sliced a whole Cucumber and lined it up againt the Cauliflower Rice and Beans on the other side.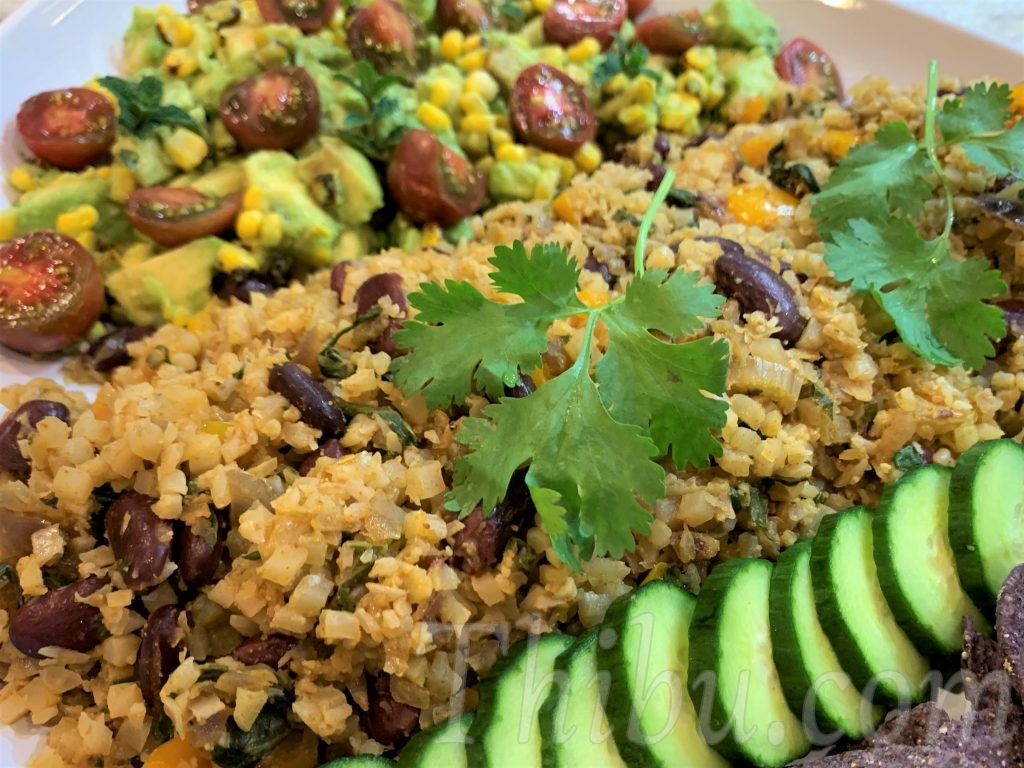 Then I place a small jar of Salsa and Blue Corn Tortilla Chips next to the Cucumber, the other side of the platter. I used Trader Joe's Island Salsa with Mango Pineapple and Red Jalapeno.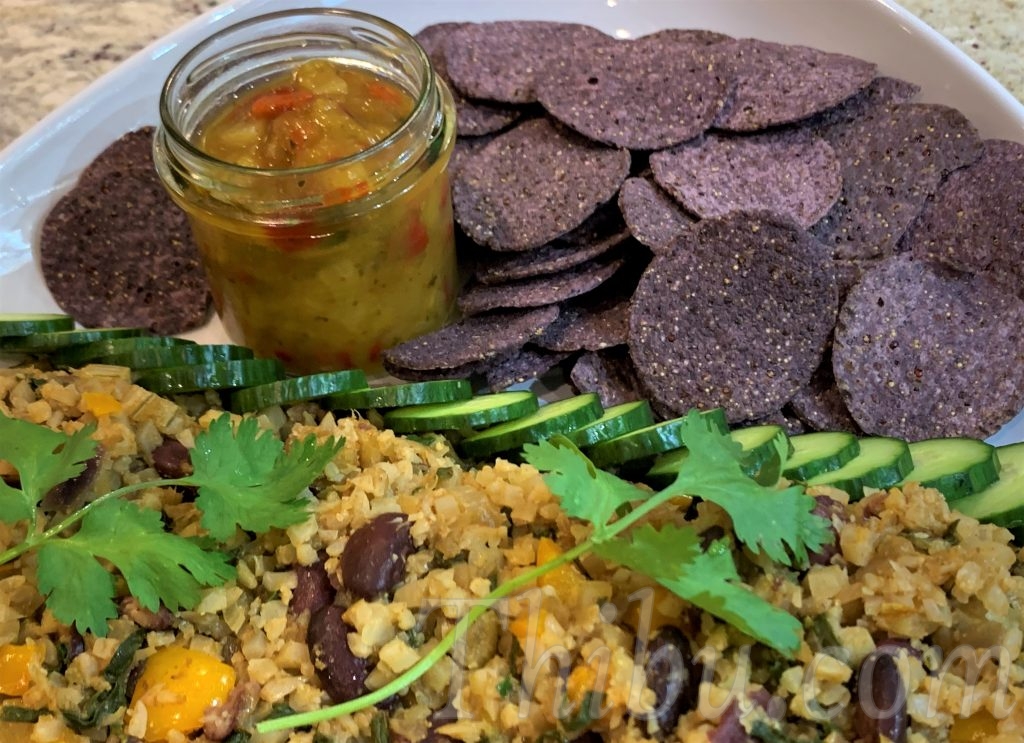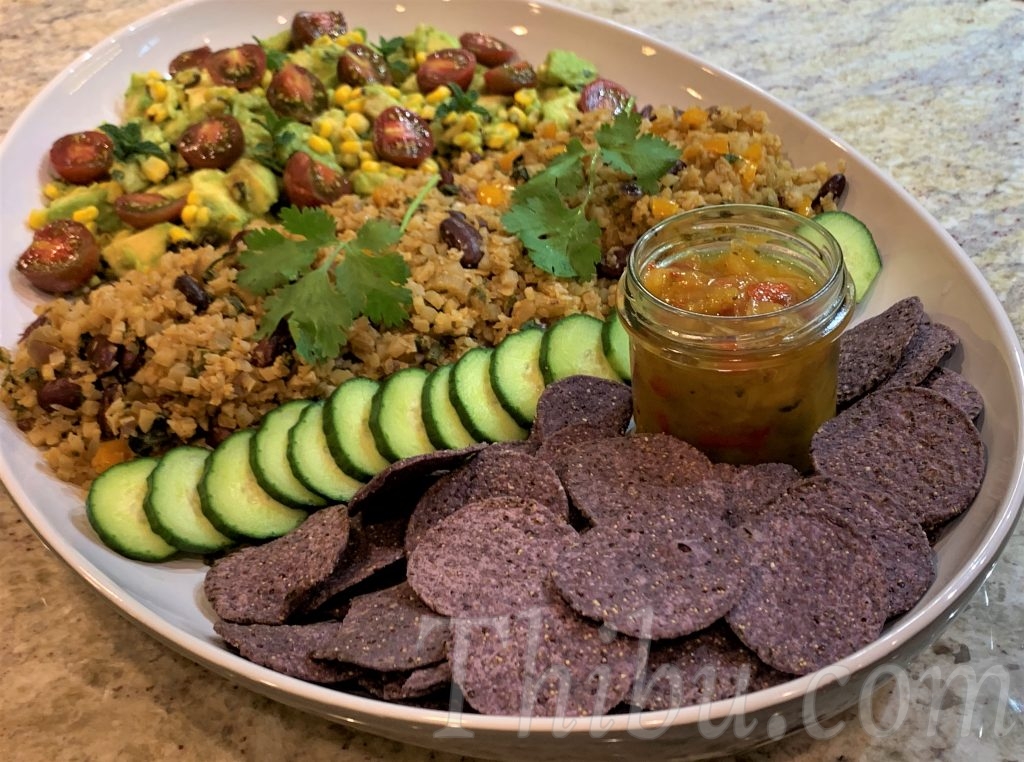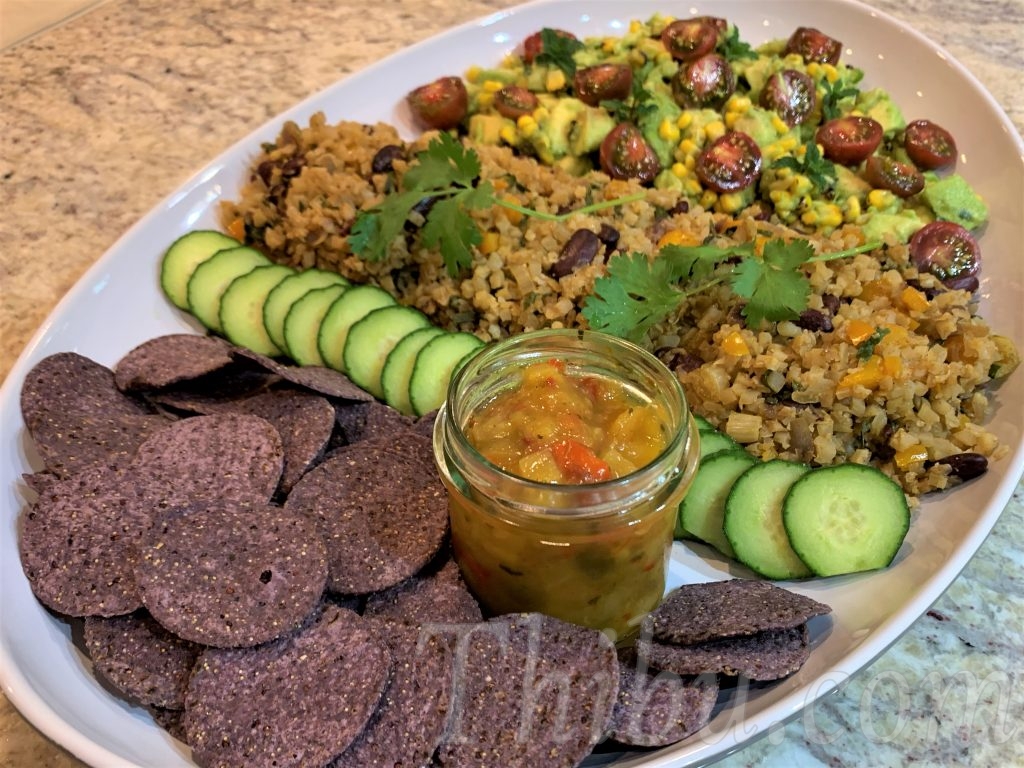 That was it! Enjoy the Cauliflower Rice and Bean with Guacamole and Chips Meal on a Platter!! 🙂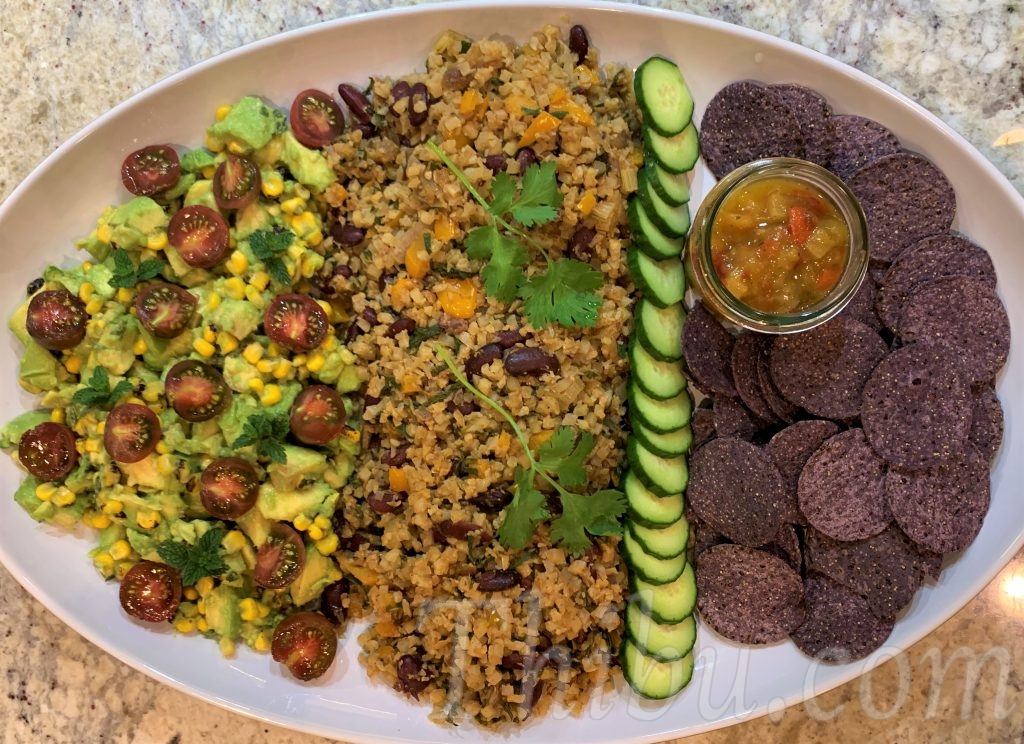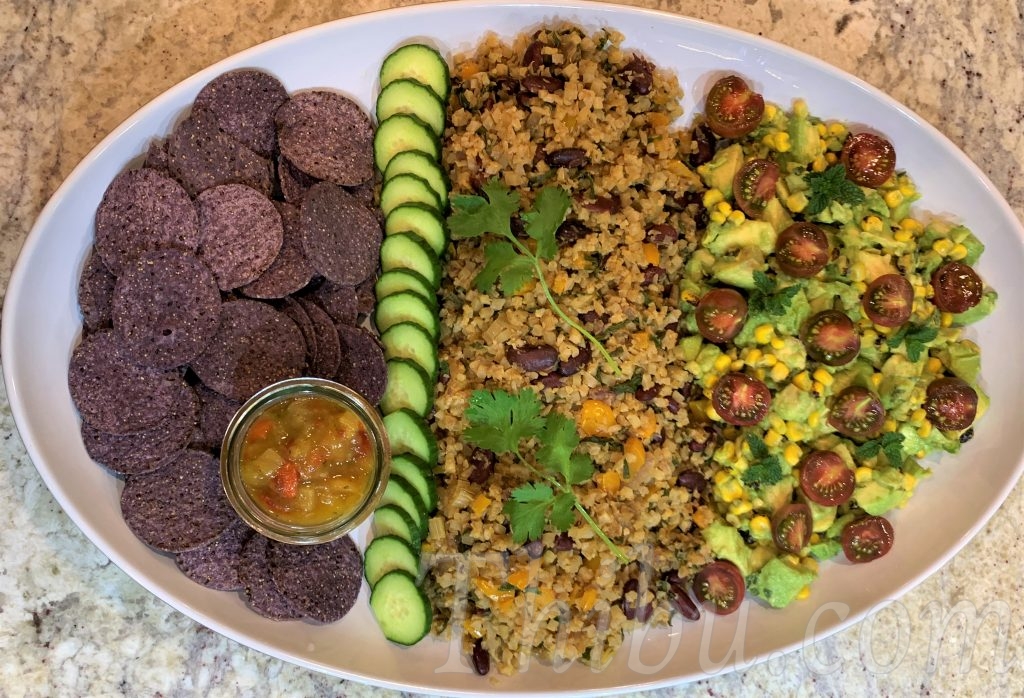 My son poured us all some Lemonade to go with our meal!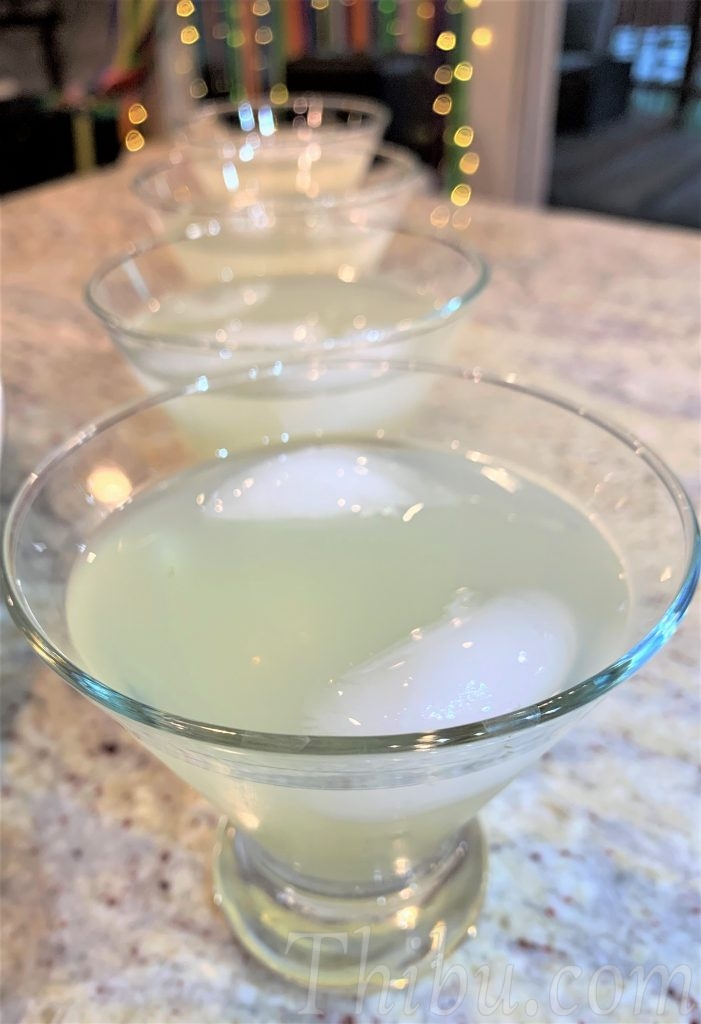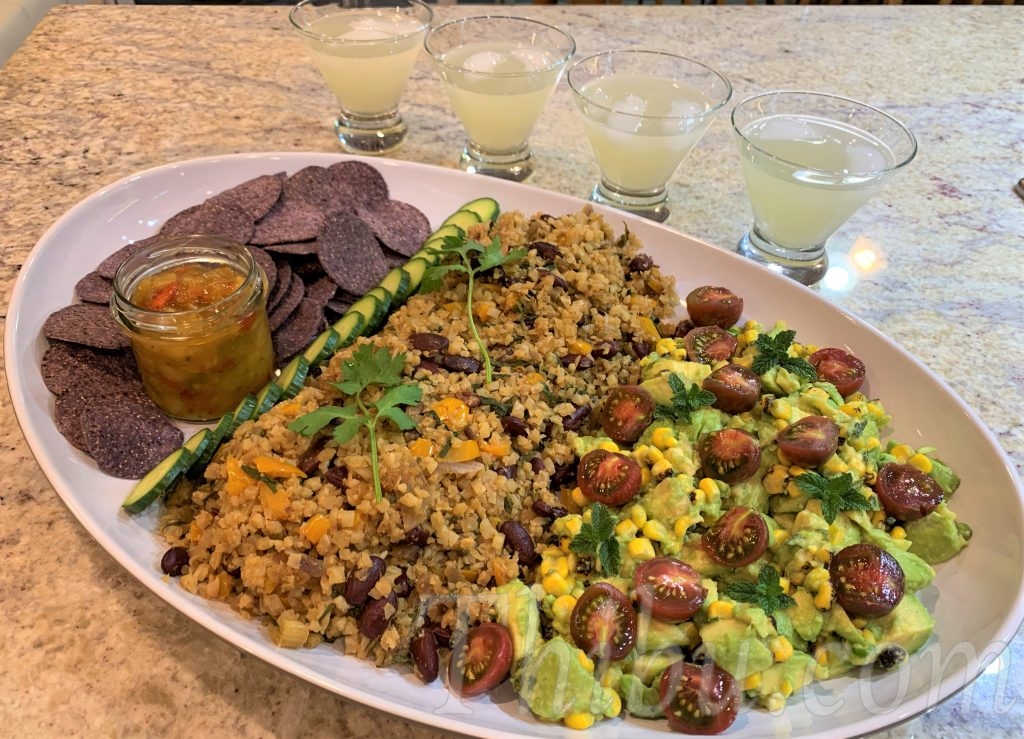 Comments
comments