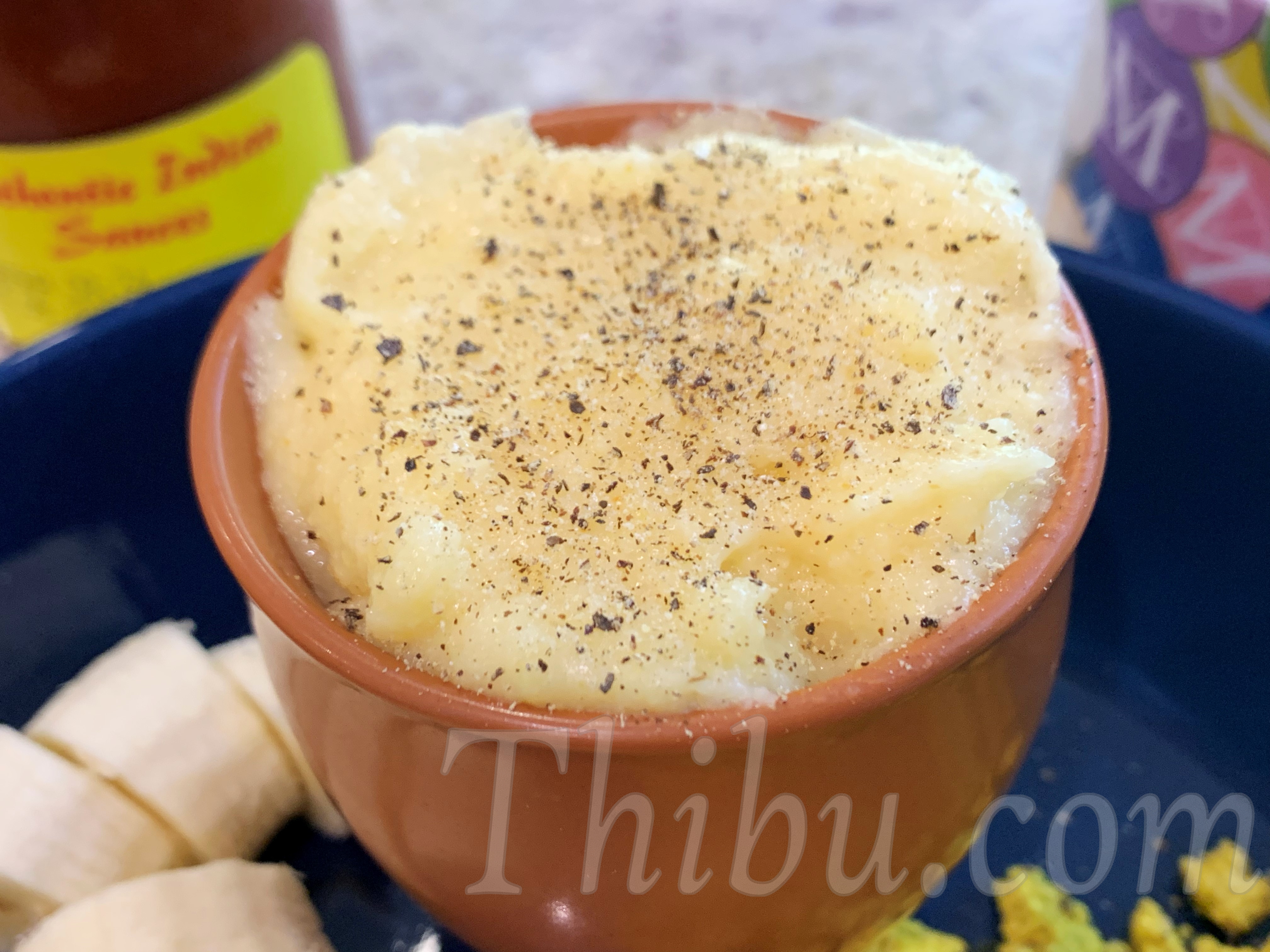 Cheesy Grits
Inspired by our trip to New Orleans Louisiana, I felt like having this comforting warm cup of delicious Cheesy Grits for breakfast this morning!!
I'm known to cook large quantities 🙂 We had some leftover Tofu Egg Scramble from yesterday. So we had the Grits with that and Banana. And a warm cup of tea. Perfect!!
One of my son said, he could have this more often. He is the picky one! So that was great to hear 🙂 My other said he could have it everyday for breakfast.
What you'll need:
Grits or Corn Meal (Polenta) – 1 cup
Water – 4 cups
Heavy Whipping Cream (can substitute with Whole Milk) – 1/4 cup
Garlic Powder – 1 tsp
Dried Chopped Onion – 2 tbsps
Cayenne Pepper Powder – 1 tsp
Salt to taste (I put 1 1/2 tsp)
Shredded Cheese (Cheddar + Monterey Jack) – 1 cup
Butter – 2 tbsps
Method:
In a sauce pan, add Water, Heavy Whipping Cream, Garlic Powder, Dried Chopped Onion, Cayenne Pepper Powder and Salt. Bring to a boil.
Reduce heat to lowest setting, whisk in the polenta slowly mixing continuously to make sure there are no lumps formed.
Cover the pot and cook on low for about 20 – 25 mins, stirring about every 5 minutes.
Turn off heat. Fold in the cheese (I like to do it in batches of 3).
Mix in the Butter. Enjoy while it is hot, with fresh ground pepper (optional)!
Comments
comments