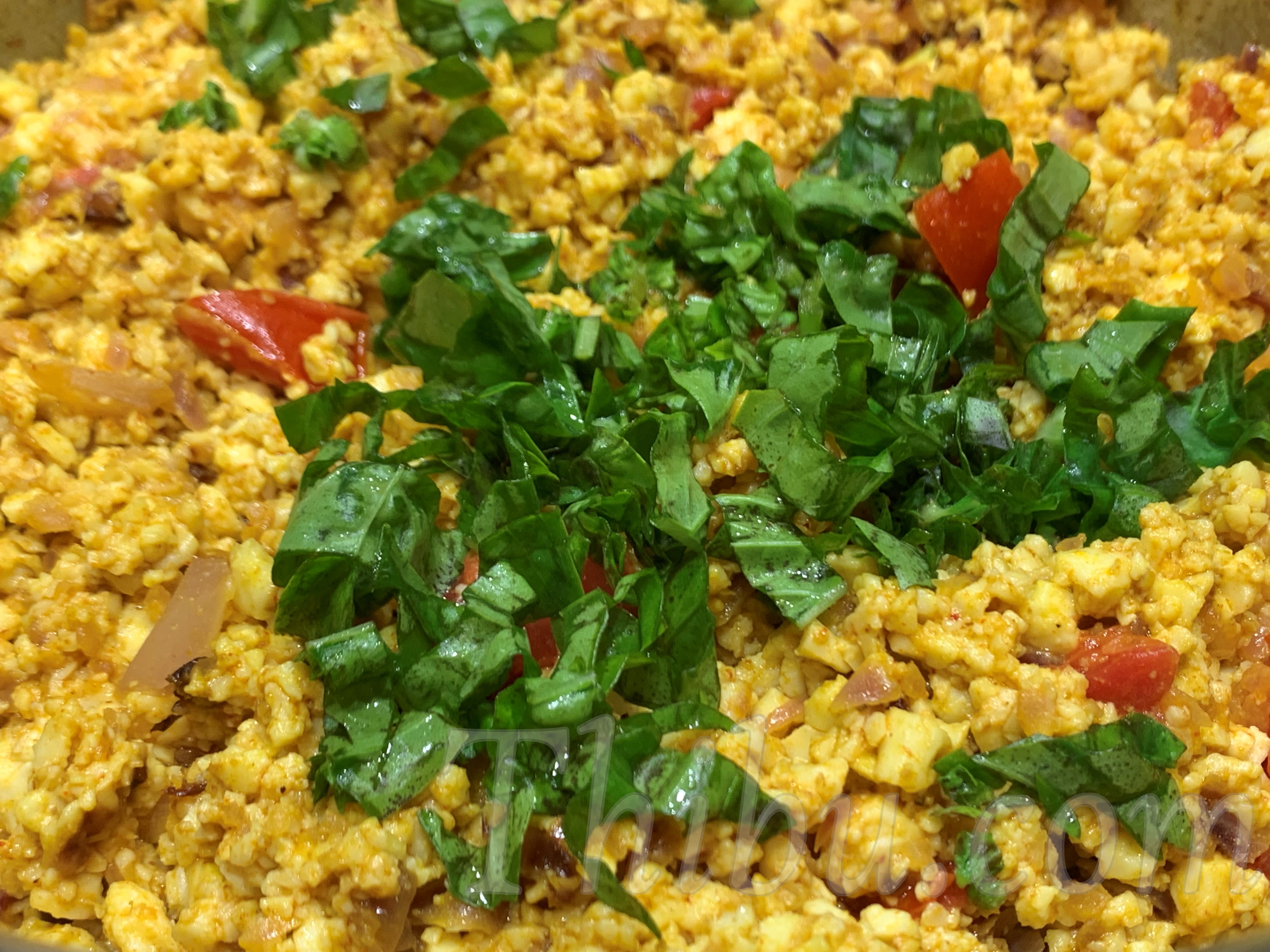 Paneer Masala
This simple Paneer dish is easy to whip up, and is also super yummy! I made it as a substitute to the usual Potato Masala with Dosa. But we also eat it with Roti, in Sandwiches, etc.
What you'll need:
Red Onion, finely chopped – 1 medium
Paneer, grated (or pulse in food processor) – 1 block
Cumin Powder – 1 tbsp
Coriander Powder – 1 tsp
Turmeric Powder – 1/2 tsp
Chili Powder – 1 tsp or to taste
Salt to taste
Pav Bhaji Masala – 1 tbsp or to taste
Tomato – 1 large
Cilantro (or optionally Basil), a small bunch finely chopped
Method:
In a wide pan, Saute the Onion in some Oil until it starts to caramelize.
Add the grated Paneer and continue to cook on low to medium heat.
Add the spices – Cumin Powder, Coriander Powder, Turmeric Powder, Chili Powder, Pav Bhaji Masala and Salt. Mix well and cook for another 5 mins.
Dice the Tomatoes and add. Mix and cook another 5 mins.
Top off with Cilantro (I didnt have cilantro on hand, but had some basil growing in the garden so used it). Turn off heat. Enjoy!!
Comments
comments