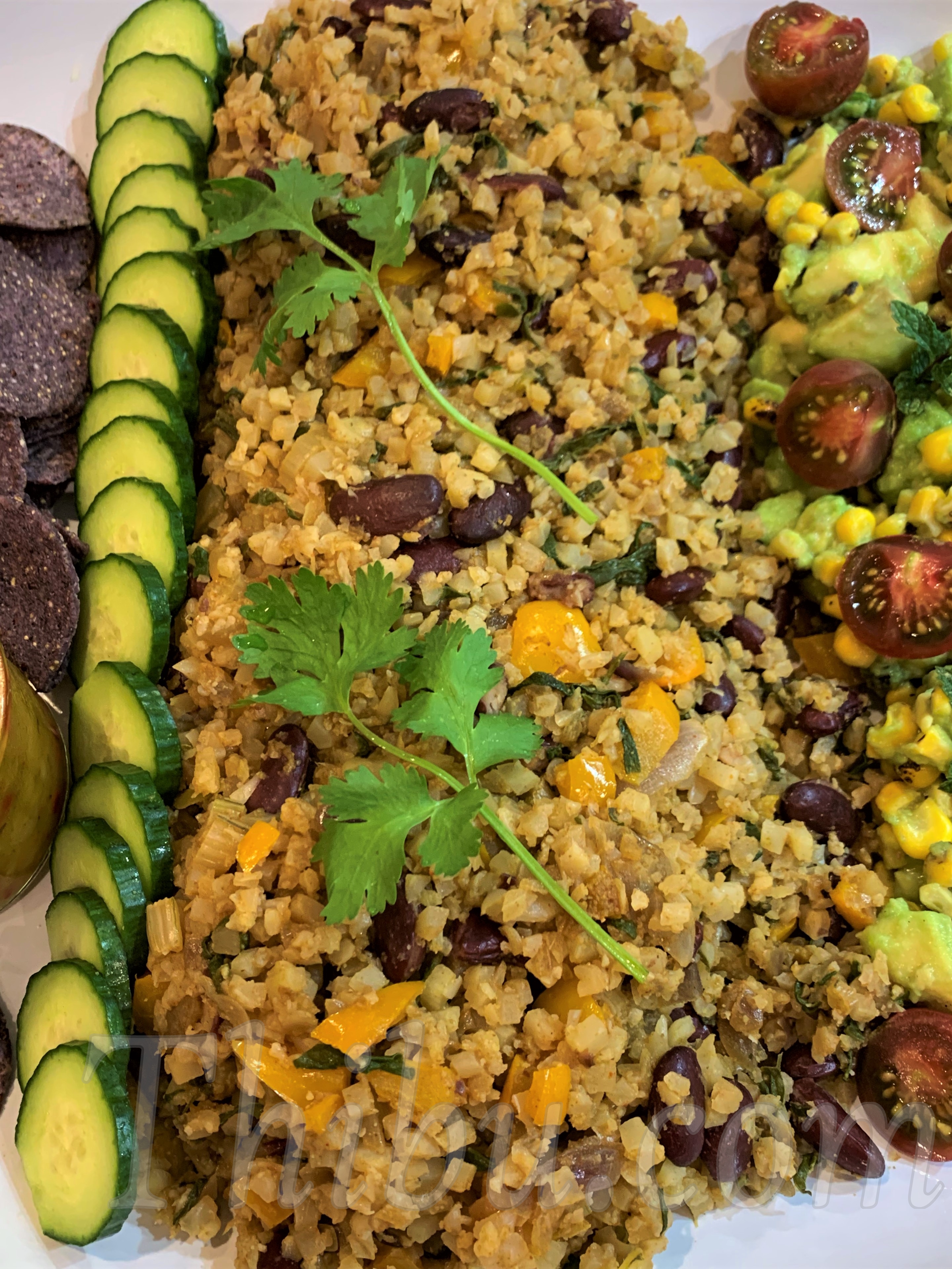 Cauliflower Rice with Red Kidney Beans
This was my version of Rice and Beans. Kind of reminds me of Costa Rican Gallo Pinto.
I was skeptical about how my family would like this dish made with Cauliflower Rice. I didnt tell my kids its not real rice until after they'd eaten. Instead I asked them after they'd finished, what rice they thought it was. One said Sushi Rice (he loves sushi) while the other said Sona Masoorie. So essentially they thought it was some short grained rice 🙂
What you'll need:
Cauliflower Rice (I used frozen) – 2 packets (1 1/2 lbs)
Olive Oil – 1 tbsp
Red Onion, finely chopped – 1 medium
Bell Pepper (whichever you prefer), finely chopped – 1
Swiss Chard (optional, you can substitute with Spinach), chopped – 2 very large leaves
Red Kidney Beans – 1 can
Cumin Powder – 2 to 3 tsps
Paprika – 2 to 3 tsps
Chili Powder (hot) – 1/2 to 1 tsp or to taste
Salt to taste
Method:
In a large wide pan, on med-high heat, saute the Onion in Oil until it becomes translucent.
Add the Bell Peppers and saute another 2-3 mins.
Add Cumin Powder, Paprika, Chili Powder and Salt.
Add the greens, Swiss Chard, and saute another min.
Add the Cauliflower Rice, mix well and cook for 4-5 mins. Turn off heat, garnish with Cilantro. Enjoy!!
Comments
comments