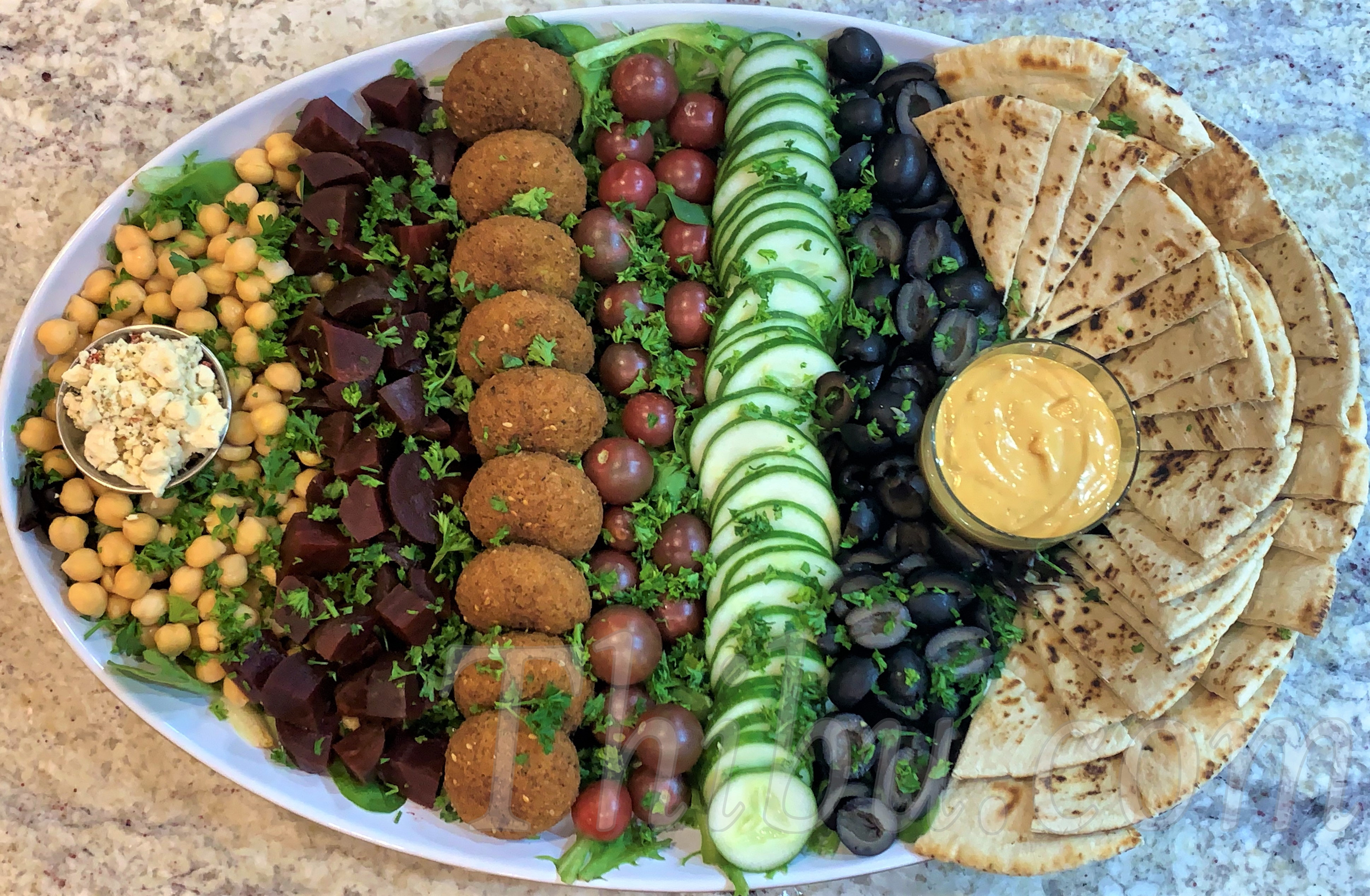 Healthy Falafel Meal on a Platter
One night this idea about "Meal on a Platter" came to my head and then I started thinking of all the different possibilities. That is how I lose sleep over food sometimes 🙂 This very often happens with my arts and crafts ideas as well.
So the next morning, I started roughly drawing my different Meal on a Platter food ideas. I enjoy creating beautiful and inviting food presentations which are colorful and healthy and delicious that the whole family will enjoy. It is an artistic expression as well. This was the first one in the series, and a favorite one with the kids.
I think Meal on a Platter might be a simple and easy way to put together and serve a meal for a family.
For this Healthy Falafel Meal on a Platter, I start off with spreading a layer of Salad Mix, here I've used Spring Mix.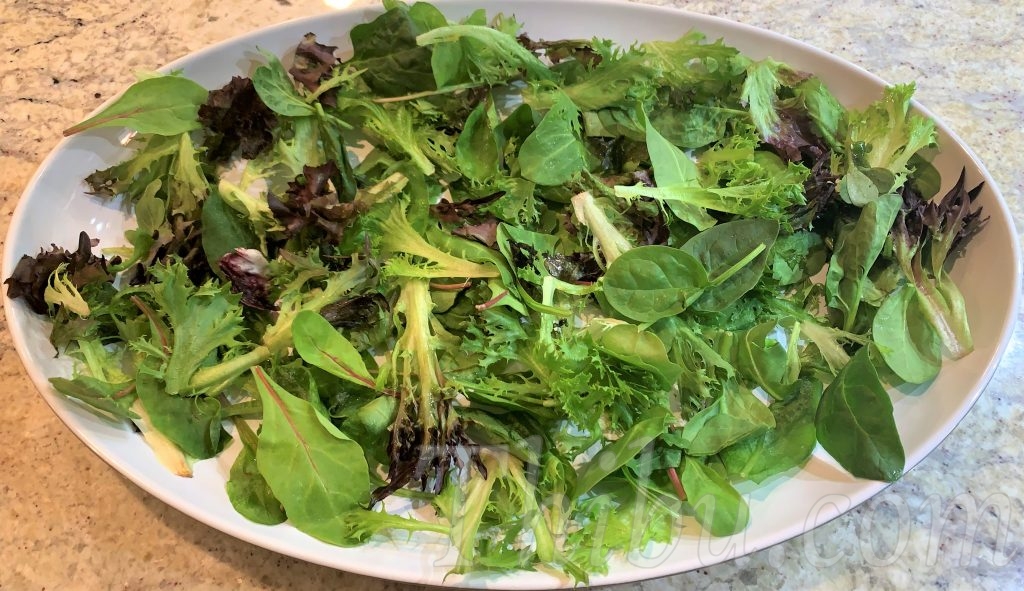 Next I add on on Garbanzo Beans, Cubed Beets, Crispted Falafel, Cherry Tomatoes, Sliced Cucumber, and halved Olives, one next to the other lengthwise. Tomatoes and Cucumber were home grown.
(You could use other veggies if you like. Try to place contrasting colors next to each other so they stand out)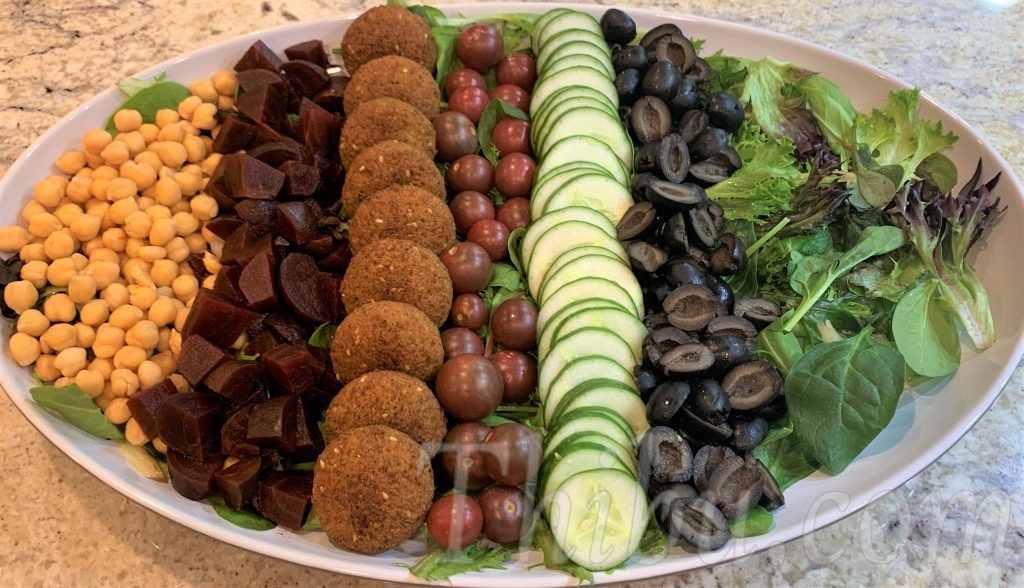 I then warmed and cut up Pita Bread and placed them on the other end in a fan pattern and sprinkled with chopped Parsley all over.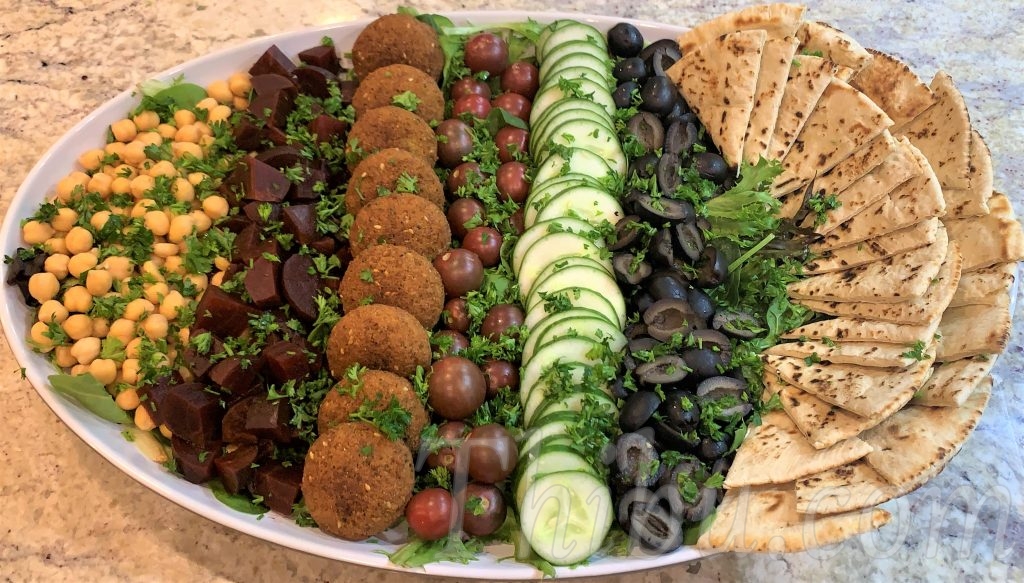 Two of us in our house like Feta Cheese, while two dont. So, instead of sprinkling that all over, I decided to place it in a cup, on one end, in the middle of the Garbanzo.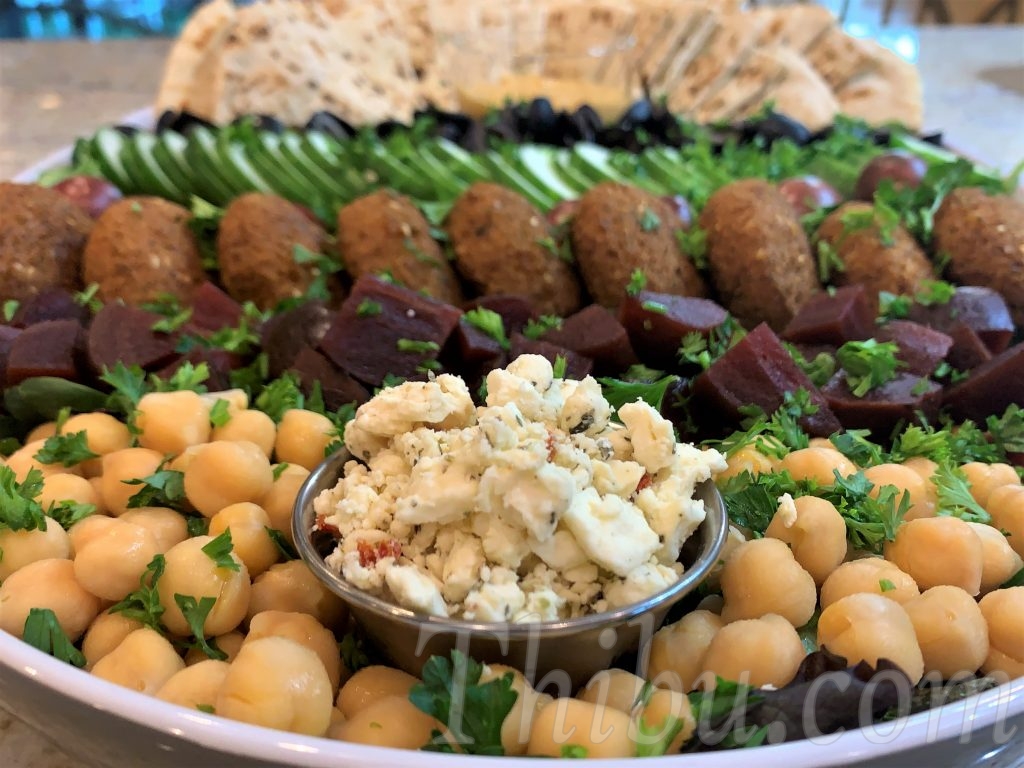 Also, I placed the Vegan Cashew Chipotle Mayo next to the Pita on the other end. Again I didnt want to drizzle it all over, in case there are left overs. It would get soggy.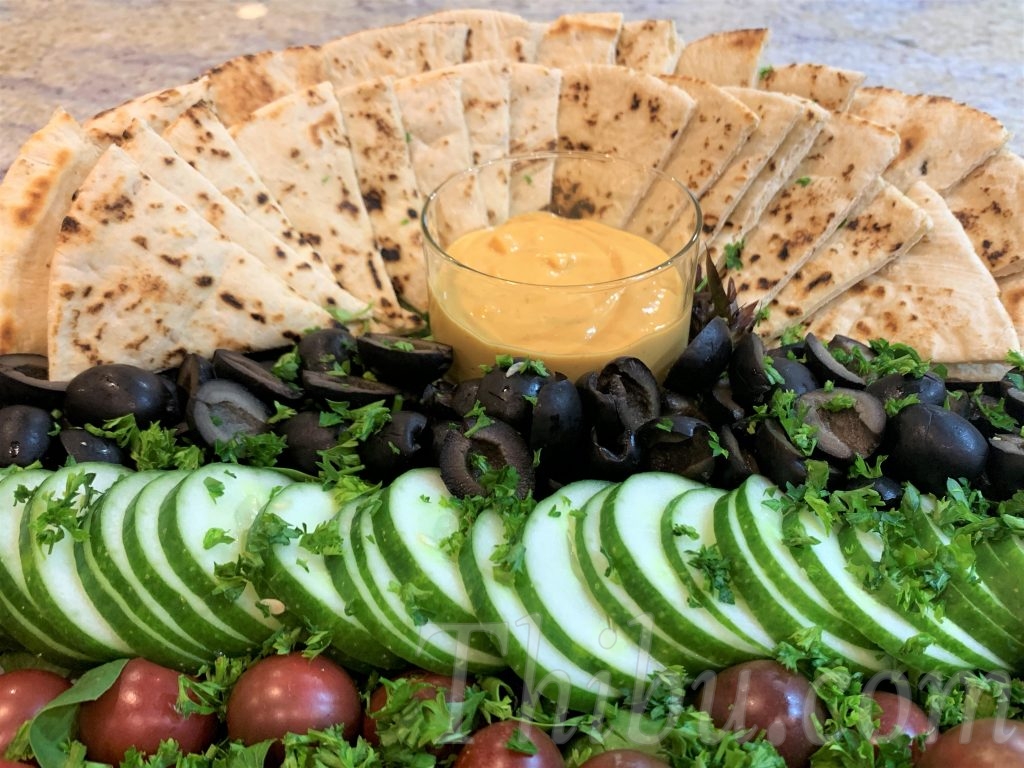 Thats it 🙂 Enjoy Healthy Falafel Meal on a Platter!! Perfect for a family meal or for entertaining!
Comments
comments