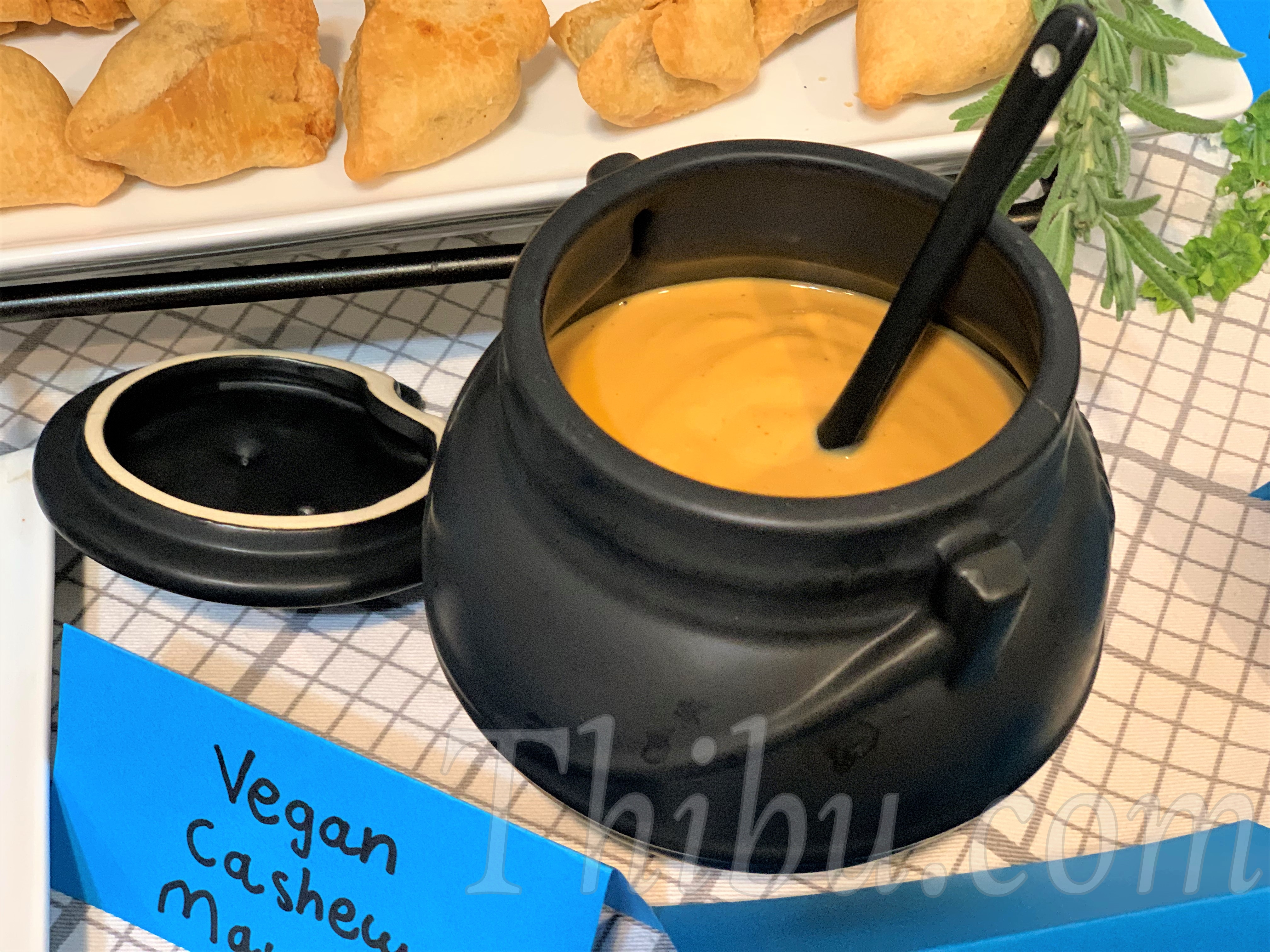 Vegan Chipotle Cashew Mayo
I make a few versions of Vegan Cashew Mayo, and this one is flavored with smokey Chipotle Adobo Pepper. It goes very well with Mexican dishes as well as a drizzle over salads or  grilled vegetables or in burgers or anything really.
For a creamy texture, a good high speed blender is best. You can soak the Cashews for a couple of hours as well. I used my vitamix and it was a breeze to blend to a creamy consistency. I did not soak the cashews.
What you'll need:
Unsalted Cashews – 1 cup (you can use raw cashews and soak for a few hours)
Adobo Peppers and sauce – 1 pepper + 1 tbsp sauce or to taste
Lemon juice – 2 tbsps
Maple Syrup – 1/4 cup
Salt – 1 tsp or to taste
Water – about 1/2 cup or more as needed for blending and consistency
Method:
Add all the ingredients to your blender and blend until smooth and creamy. Adjust water as needed, without making it too runny. Enjoy!!
It is as simple as that. 🙂 Can be stored in the refrigerator for about a week.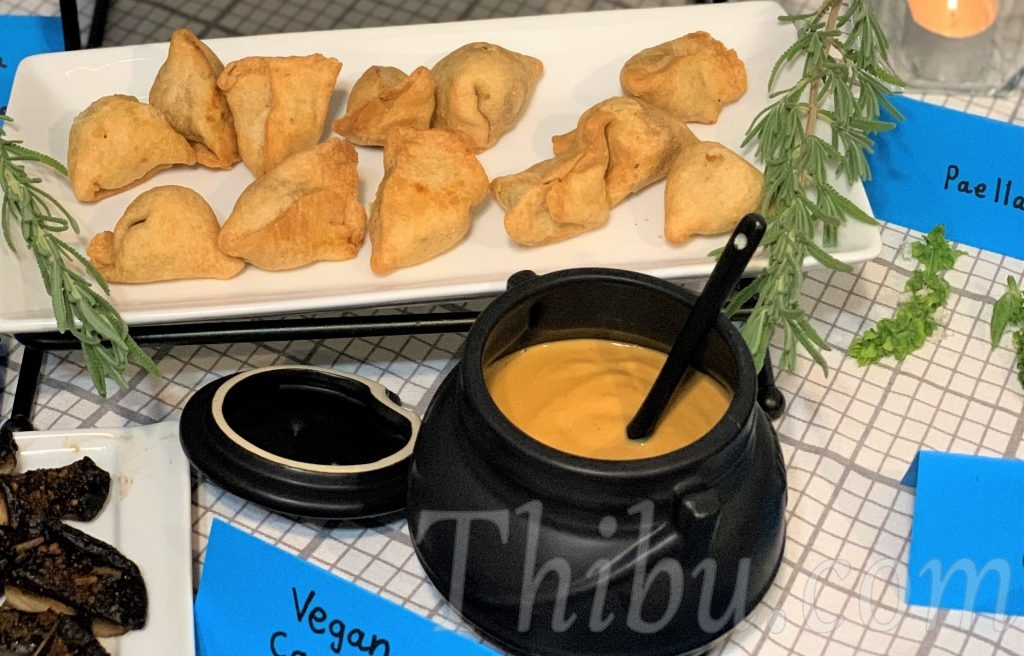 https://thibu.com/wp-content/uploads/2021/09/2021-09-04_20-35-44_619-mayo.jpg
Comments
comments