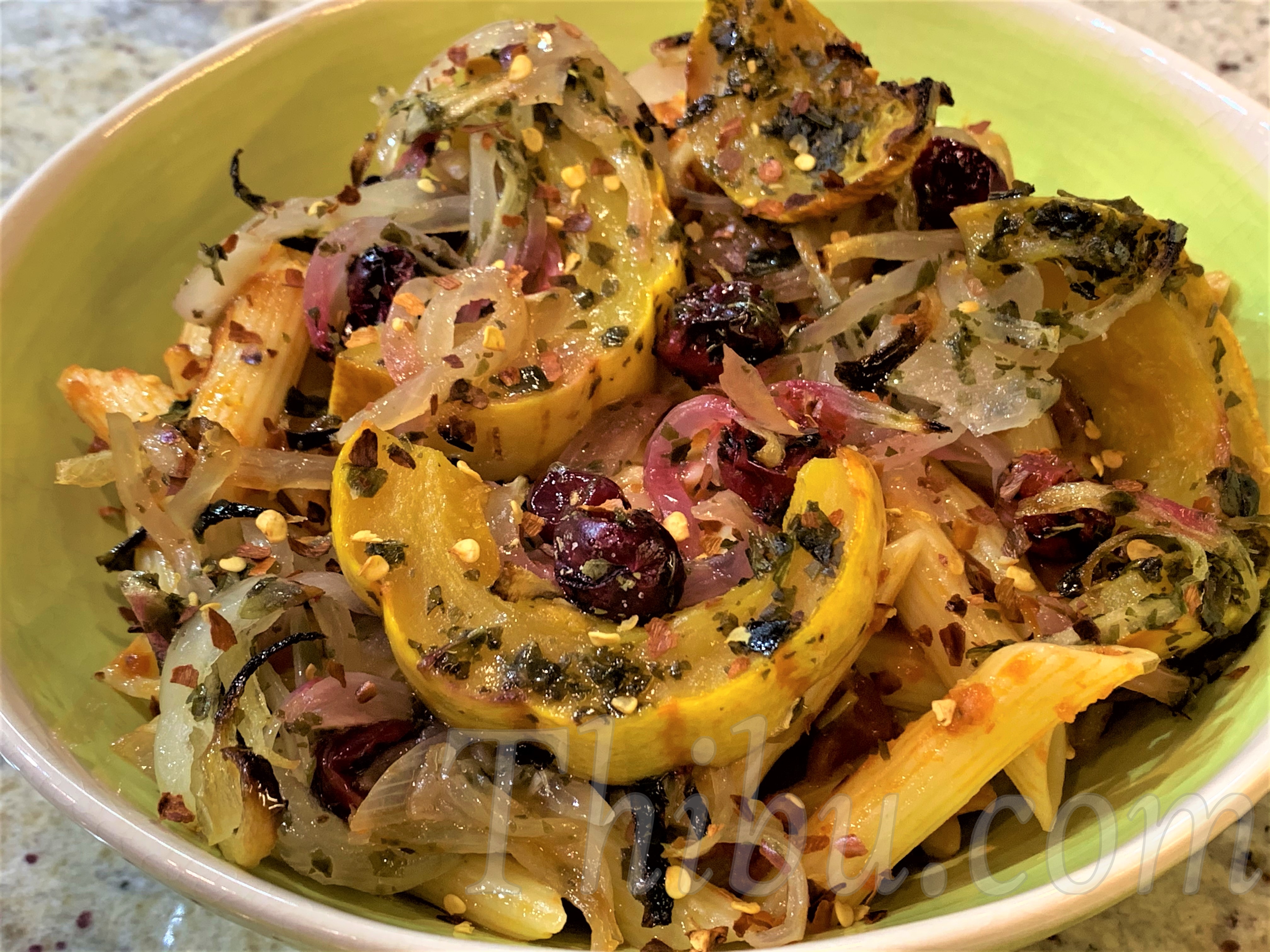 Penne Arrabiata with Roasted Delicata Squash and Cranberries
This dish screams Fall and Festive!! Yet it is so simple to make, without babysitting in front of the stove. A beautiful bake, fit enough for parties. And cozy enough for a family dinner. I hope you try it!
What you'll need:
Penne Pasta – 1 box/pack
Arrabiata Sauce – 1 jar
Delicata Squash – 1
Onion – 1 medium sized
Fresh Cranberries – 1 cup (or 1/3 cup dried)
Basil (fresh or dried)
Olive Oil – 2 to 3 tbsps
Salt and Pepper for Seasoning
Red Chili Flakes (optional)
Method:
Cook the Pasta as per instructions on package. Drain and toss in about 1 tbsp Olive Oil. (Tip: Add some Salt to the water while cooking pasta for flavor)
Clean and Slice the Delicata Squash. Toss in Olive Oil in an Oven Safe baking tray.
Slice the Onion thinly and toss in with the Squash. Add the Cranberries as well.
Season the veggies with Salt, Pepper and dried Basil. Bake in a 400 deg F oven for about 30-40 minutes, until they are cooked and start to turn golden.
To assemble, place the cooked Pasta in a serving bowl. Warn up the Arrabiata Sauce and pour over the Pasta. Top with chopped fresh Basil.
Serve the Pasta topped with the Roasted Delicata Squash and Cranberries. Sprinkle some Red Chili Flakes (optional). Enjoy!!
Note: I've left the Pasta and the Roasted Squash in separate dishes. But at parties or while hosting, I would top the Pasta with the Squash in one single serving dish 🙂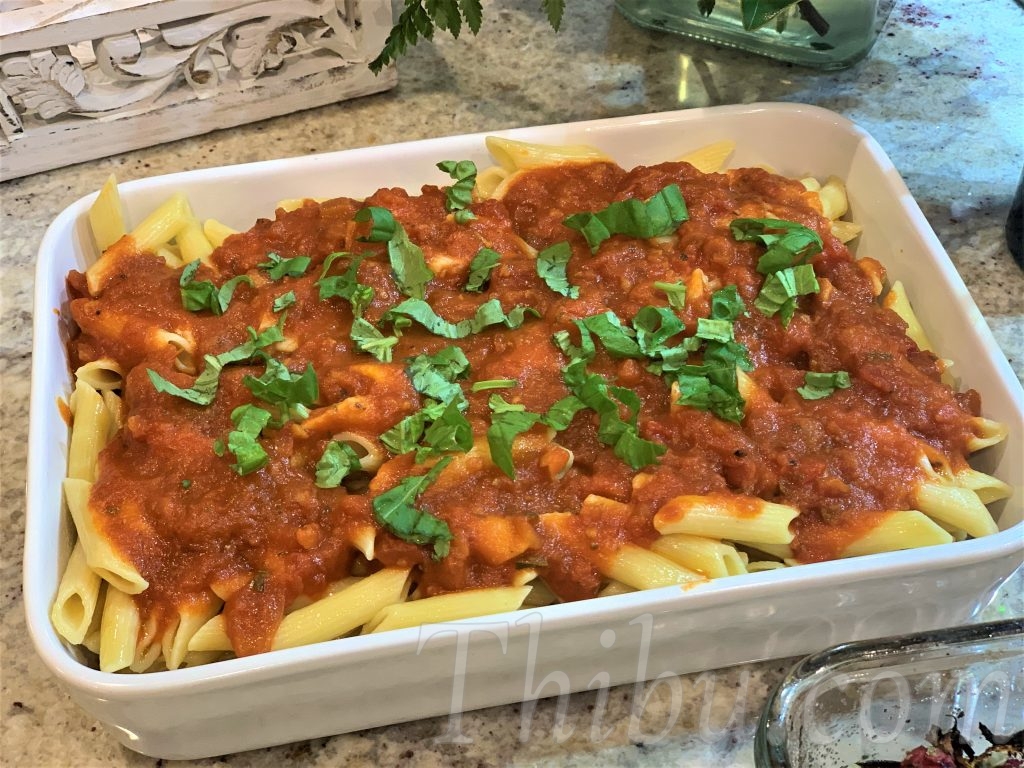 Comments
comments