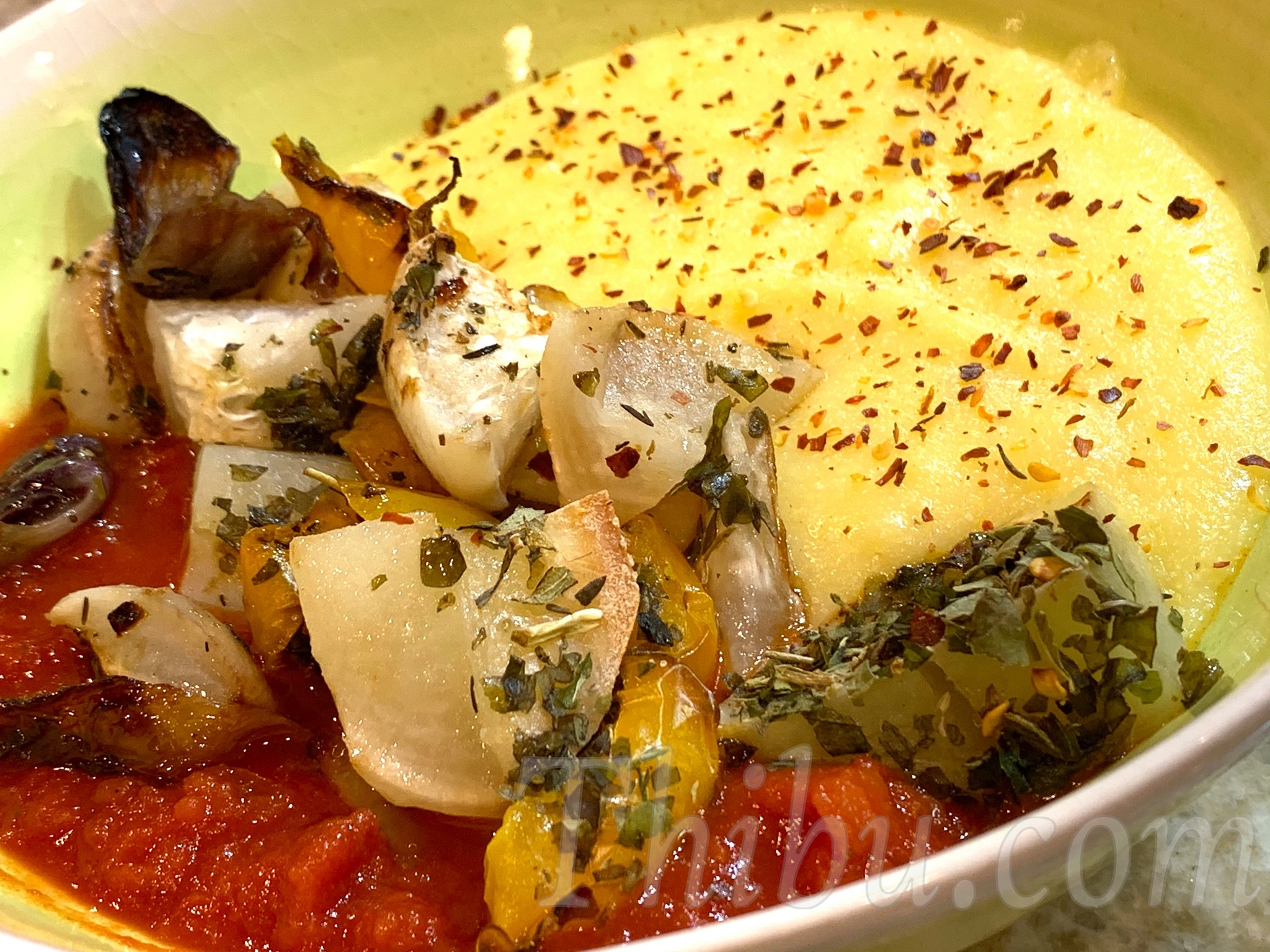 Stovetop Creamy Polenta
Things have a weird way of working out sometimes. As you all might already know, my husband does the regular grocery shopping since I find it tedious. I enjoy going to specialty stores and pick up new ingredients 🙂 In the past I'd asked my husband to pick up Polenta (flour) several times and he'd never been able to find it in the supermarket. And couple of weeks ago when I ordered Flour online (lockdown times), they substituted it with Corn Meal, which I found out is Polenta!!! 🙂
So made creamy Polenta tonight, served with Roasted Veggies and Tomato Basil Sauce on the side!!
Topped with more Cheese for kids and Chili Flakes for me 😀
What you'll need:
Polenta/Corn Meal – 1 cup
Water – 4 cups
Salt – 1 tsp
Butter – 2 tbsps (or more if you desire)
Cheese (Grated Parmesan) – 1/2 cup
Note: You can also double the recipe. And for a vegan take on it, replace Butter with Olive Oil and Cheese with Vegan Cheese.
Method:
In a sauce pan, bring the water to a boil. Add the Salt.
Reduce to low heat. With one hand slowly and at even speed, pour the polenta into the water. With the other hand, continuous mix with a whisk to avoid any lumps. (If you've made upma, this is exactly like that).
Let it simmer and thicken for about 5 mins. Mix with whisk periodically.
After 5 mins, cover the pot and let it simmer on low. Every 5 mins, give it a mix.
Continue cooking for about 30 minutes, mixing at every 5 min intervals.
Take to make sure it grains are cooked and tender. It will look creamy and will have thickened.
Switch off heat. Mix in the Butter and Cheese. Cover and set aside for 5 mins.
Scoop onto a serving bowl. And optionally add a bit more butter or cheese if you like. Enjoy with a side of your choice!
I sprinkled some Red Chili flakes over it and made some Roasted Vegetables (Recipe Here) to go with it. Some Tomato Basil Sauce on the side was perfect!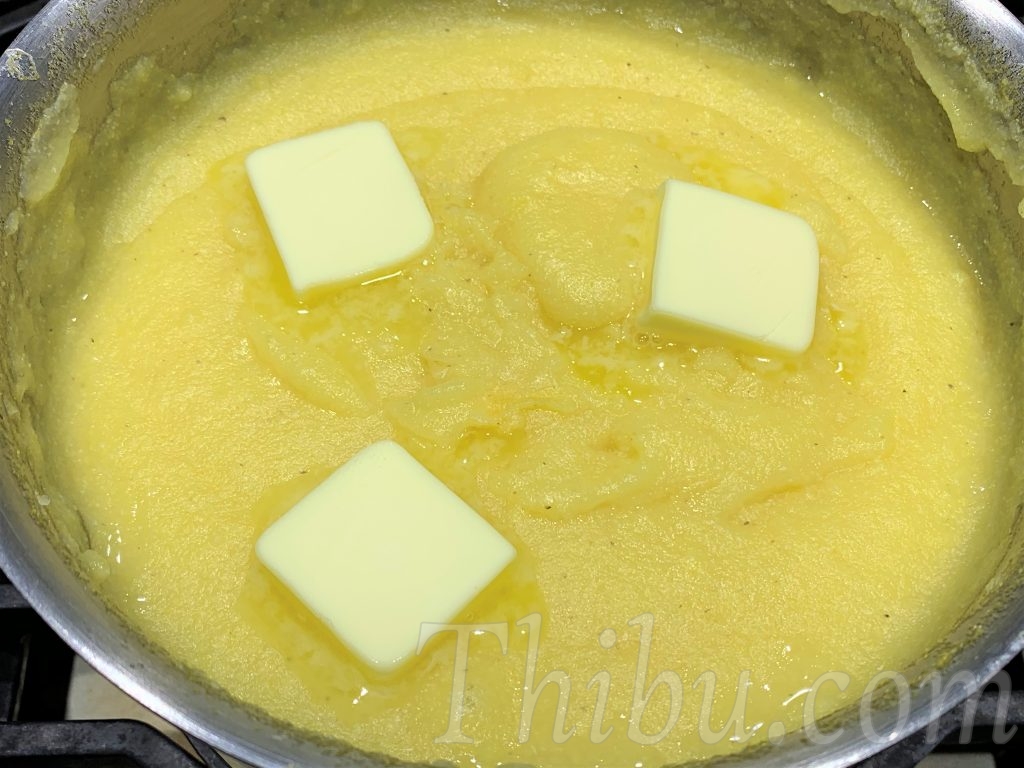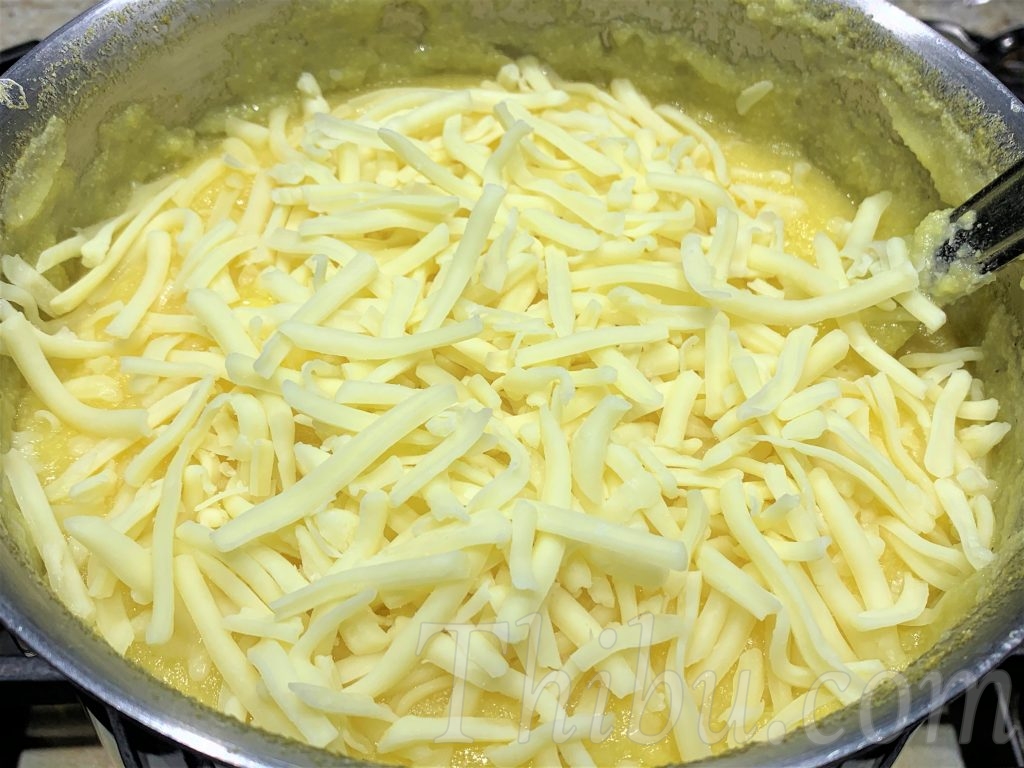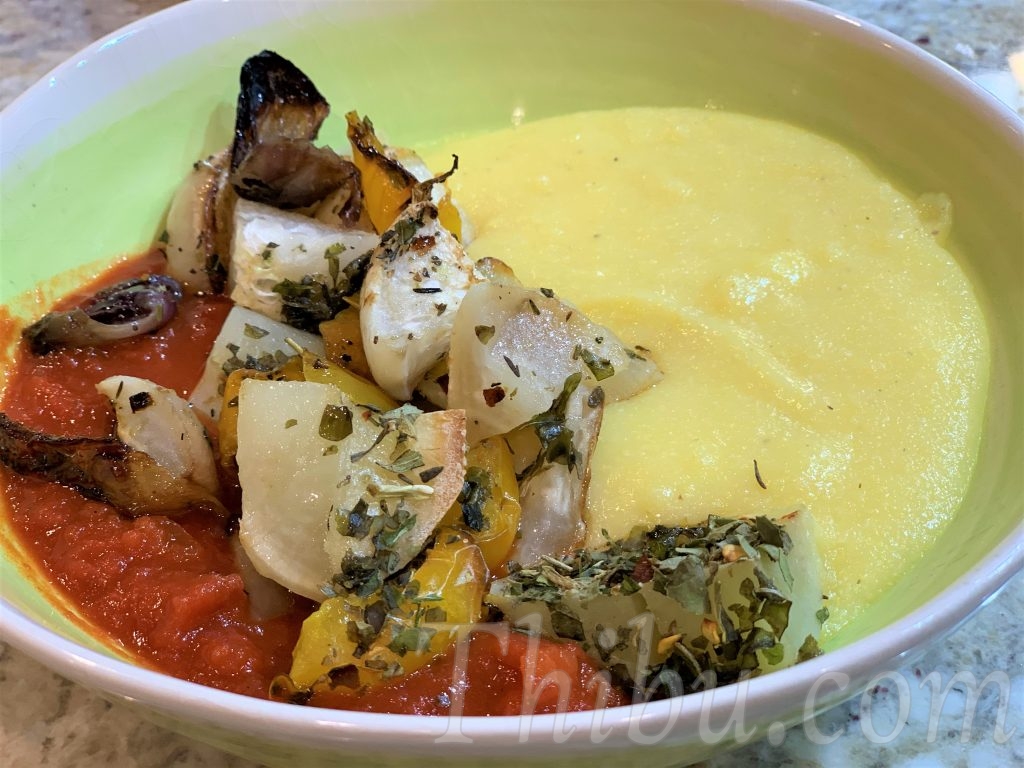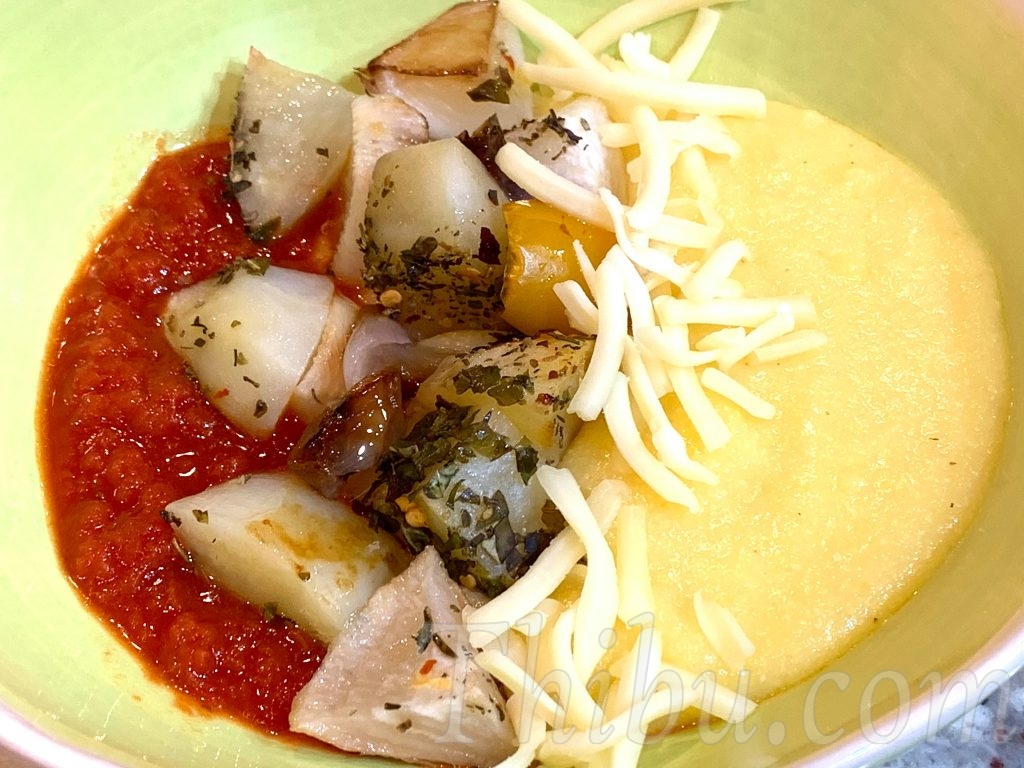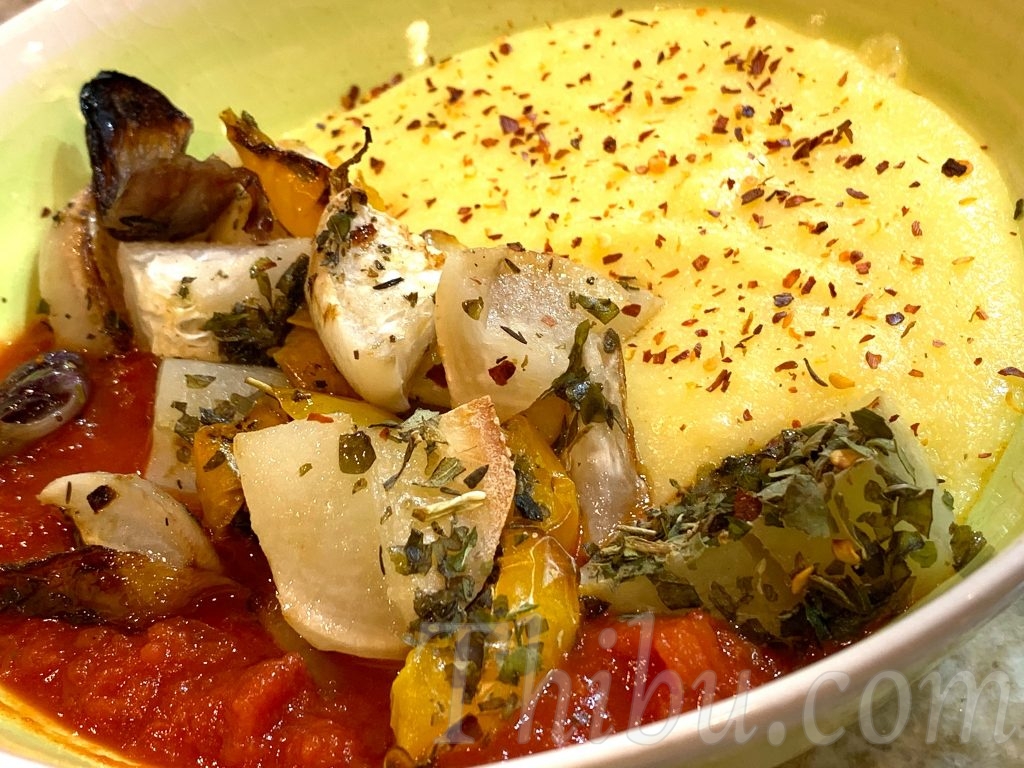 Comments
comments