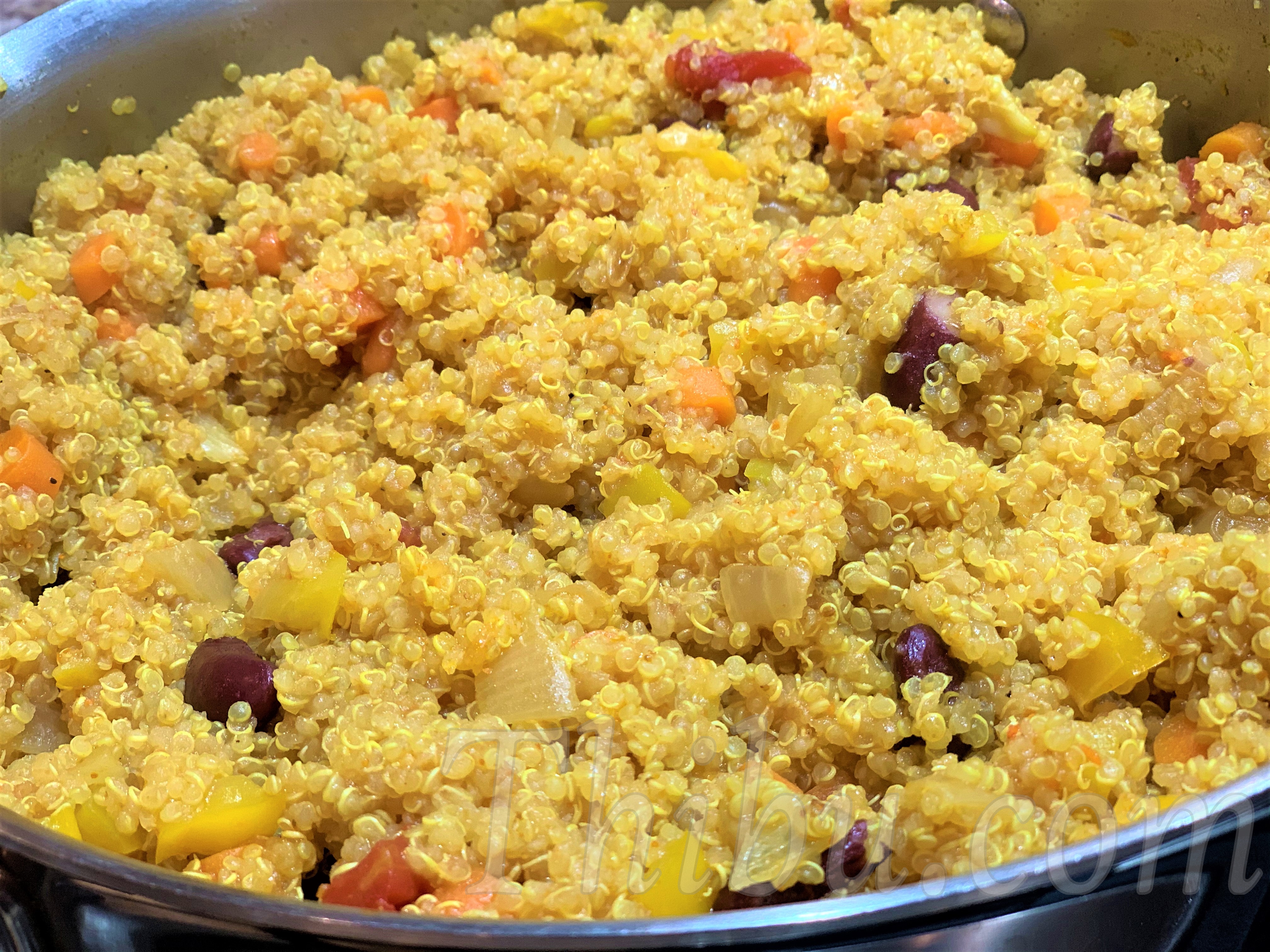 Spicy Quinoa Beans and Vegetables
This is a simple dish to make and is filling and nutritious and delicious! You could have it with a side of yogurt, raita, papad, etc.
A one pot dish, no elaborate process!
What you'll need:
Onion, cubed – 1
Bell Pepper (any color), cubed – 1
Carrots, cubed – 1 cup
Extra Light Olive Oil – 2 tbsp
Quinoa – 2 cups
Kidney Beans – 1 can (15 oz)
Water – 4 cups
Tomatoes, cubed – 1 fresh or 1/2 can
Turmeric Powder – 1/2 tsp
BisiBele Bhaat Powder – 2 tbsp
Brown Sugar/Jaggery Powder – 1 tsp
Salt to taste
Note: You can use any spice you like in place of BisiBele Bhaat Powder. Curry Powder, or Paprika or Chili Powder with Cumin and Coriander Powder would taste great too.
Method:
In a large wide pot, saute the Onion in Oil until translucent. Add the Bell Pepper and Carrots and continue for 3-4 minutes.
Add the Turmeric Powder, BisiBele Bhaat Powder, Jaggery Powder and Salt.
Add Quinoa, Kidney Beans and Water. Add the Tomatoes.
Mix and bring to a boil. Cover and cook on low for about 15-20 minutes, until done.
Comments
comments