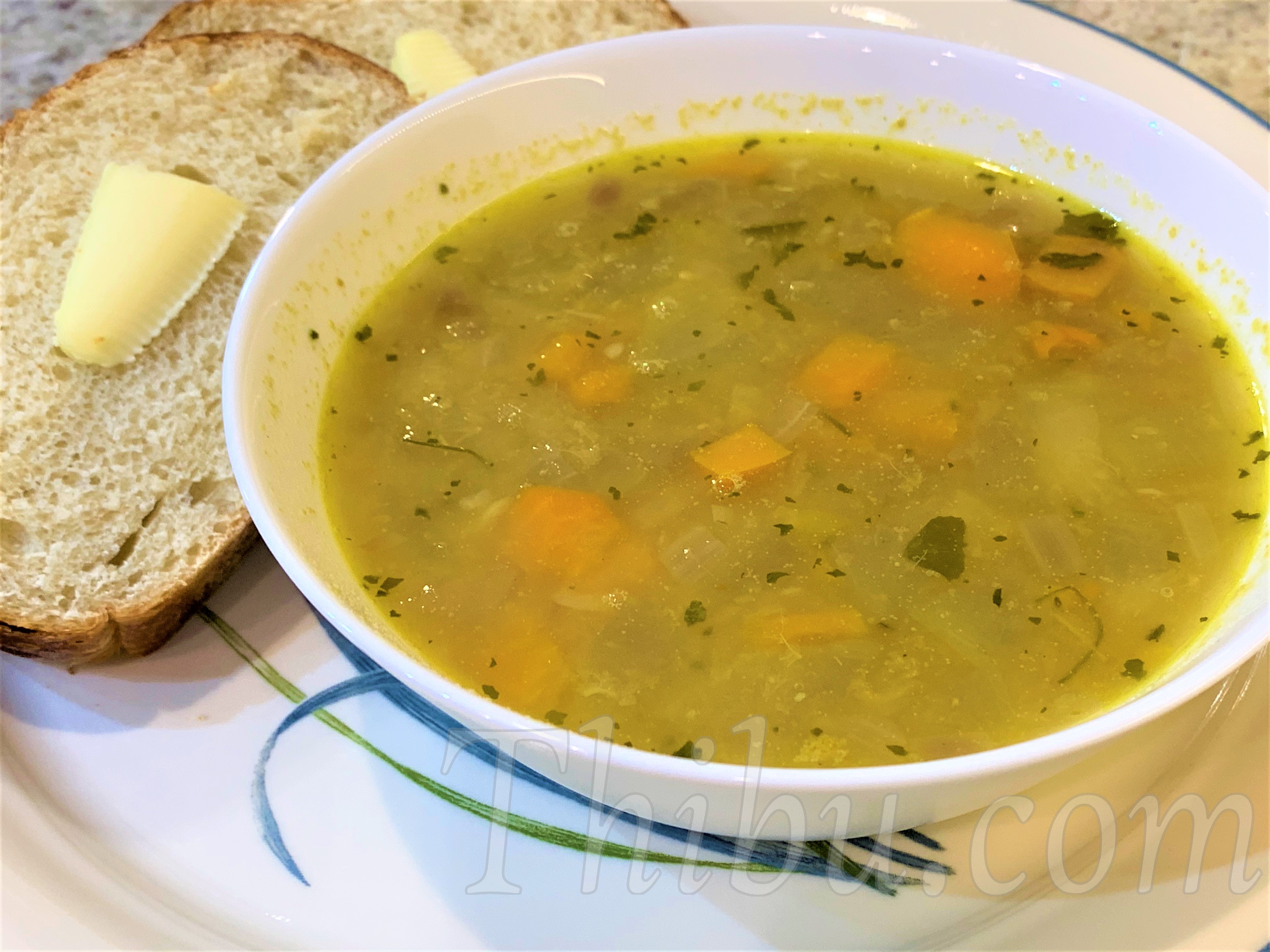 Dal Soup
Dal Soup is an easy and nutritious one pot meal. There is no set rule as to what type or Dal/Lentil/Beans to use, or the vegetables to add. Add whatever you want or have on hand. You can make many variations of this Dal Soup.
With the current coronavirus lockdown, as folks are looking to make healthy meals with what they've got on hand and are trying to stretch the groceries and limit shopping trips (online order deliveries are a challenge), this is a good versatile recipe to make! And is family friendly.
For this, I used Yellow Moong Dal and Black Eyed Peas and a couple of Vegetables I had on hand.
What you'll need:
Onion, finely chopped – 1/2
Orange/Yellow/Red Bell Pepper, cubed – 1
Oil – 1 tbsp
Lauki/Calabash – 1 small to medium
Moong Dal – 1 cup
Black Eyed Peas – 1 cup
Cumin Powder – 1 tsp
Coriander Powder – 1 tsp
Chili Powder – 1 tsp
Turmeric Powder – 1/2 tsp
Garlic Cloves – 3-4
Salt to taste
Kasoori Methi – 1 to 2 tbsp
Note: You can use whatever vegetables you have on hand. Carrots, Peas, Beans, Cauliflower, etc all work.
Also, I used Kasoori Methi, it is dry and comes in handy when you dont have fresh herbs.
This makes a big pot that's more than enough for a couple of meals for a family. You can half the recipe, or freeze half the soup as well.
Method:
1. In a pressure cooker, Saute the Onion in Oil.
2. Add the Bell Pepper and saute another 2 minutes.
3. Add the Lauki (vegetables), washed Moong Dal and Black Eyed Peas and sufficient water.
4. Add the Cumin Powder, Coriander Powder, Chili Powder, Turmeric Powder and Salt.
5. Cover and pressure cook. (you can also cook in a pot or instantpot or your favorite method)
6. Once cooked, adjust the seasonings and add the Kasoori Methi.
Mix well and Enjoy!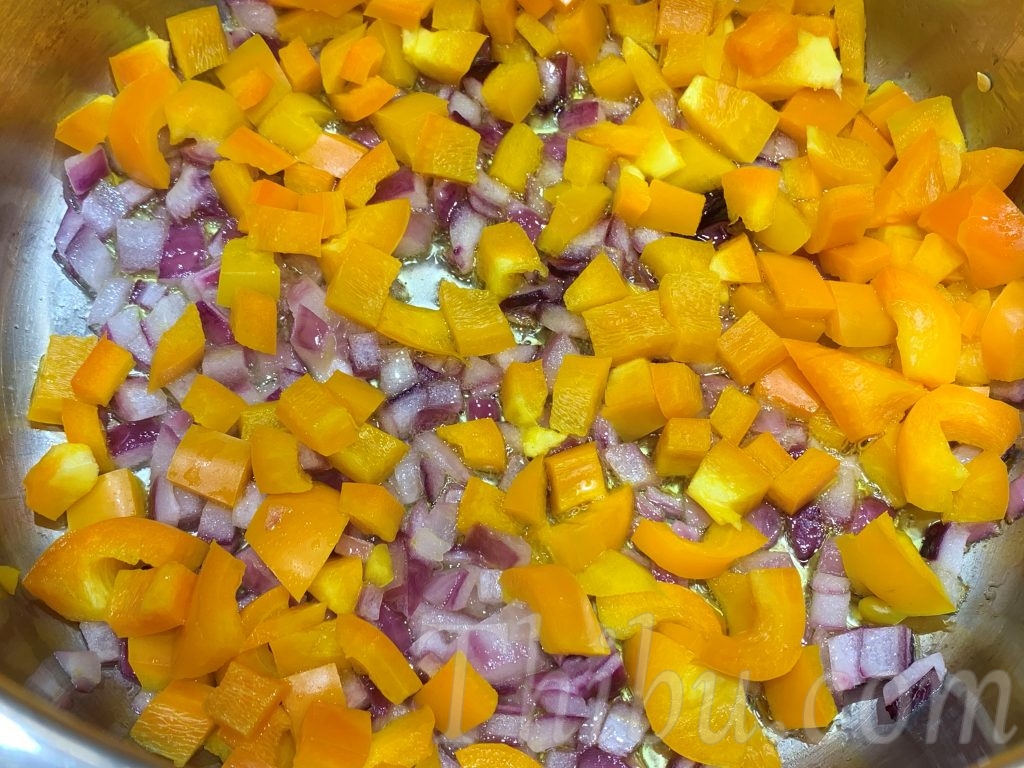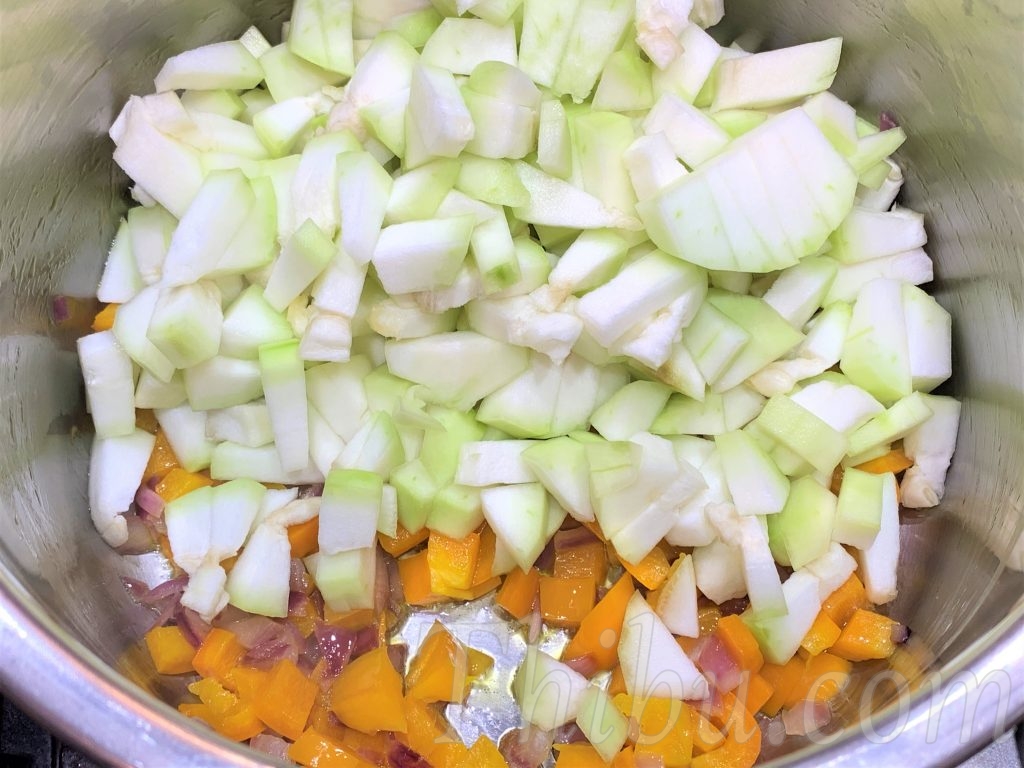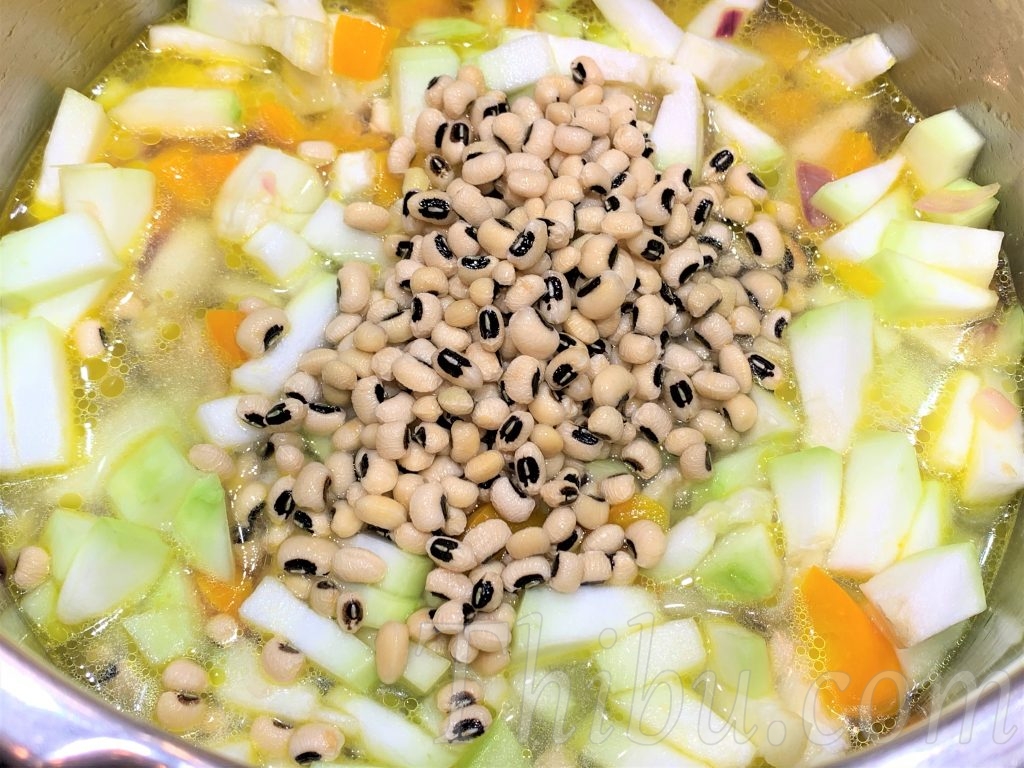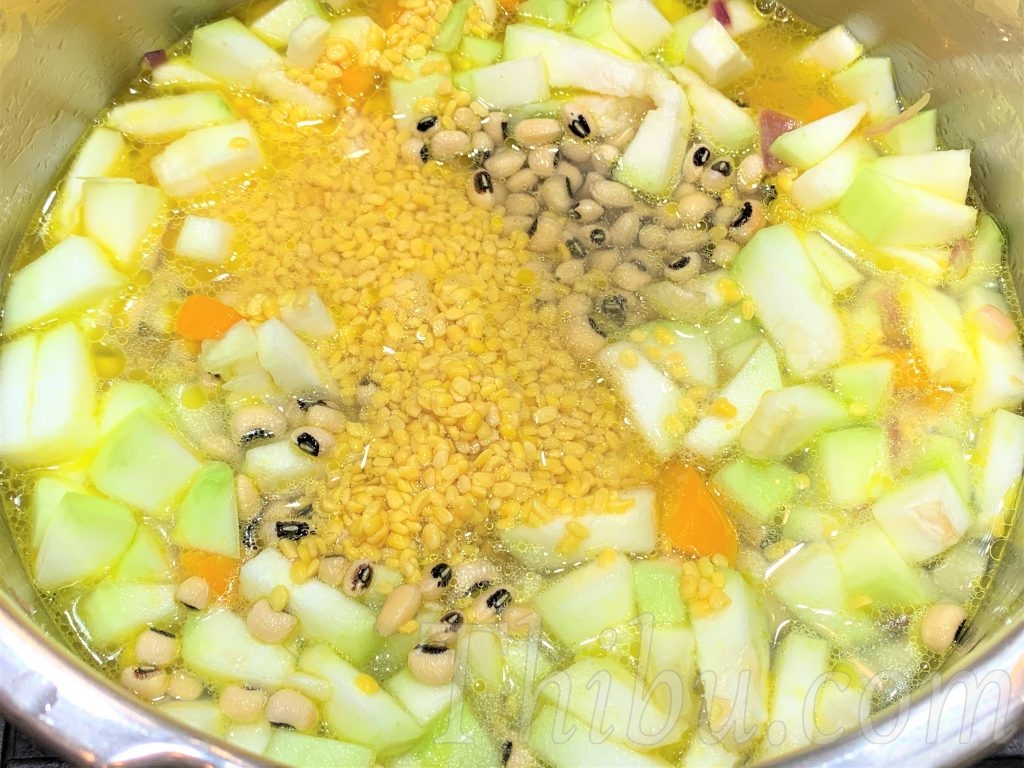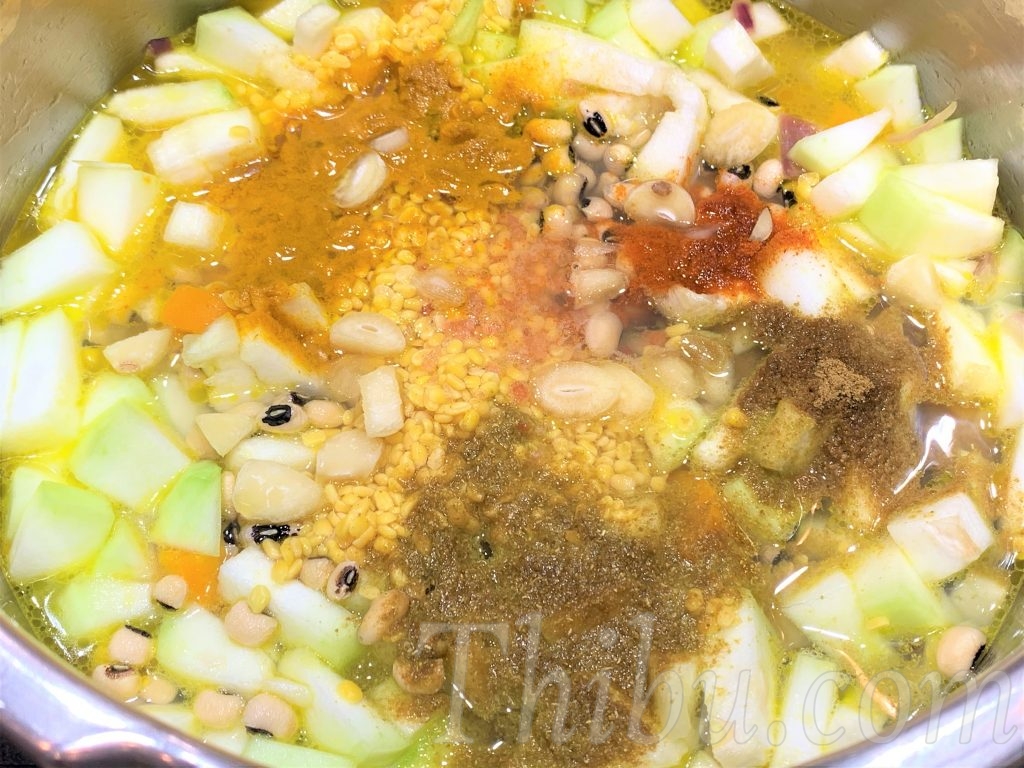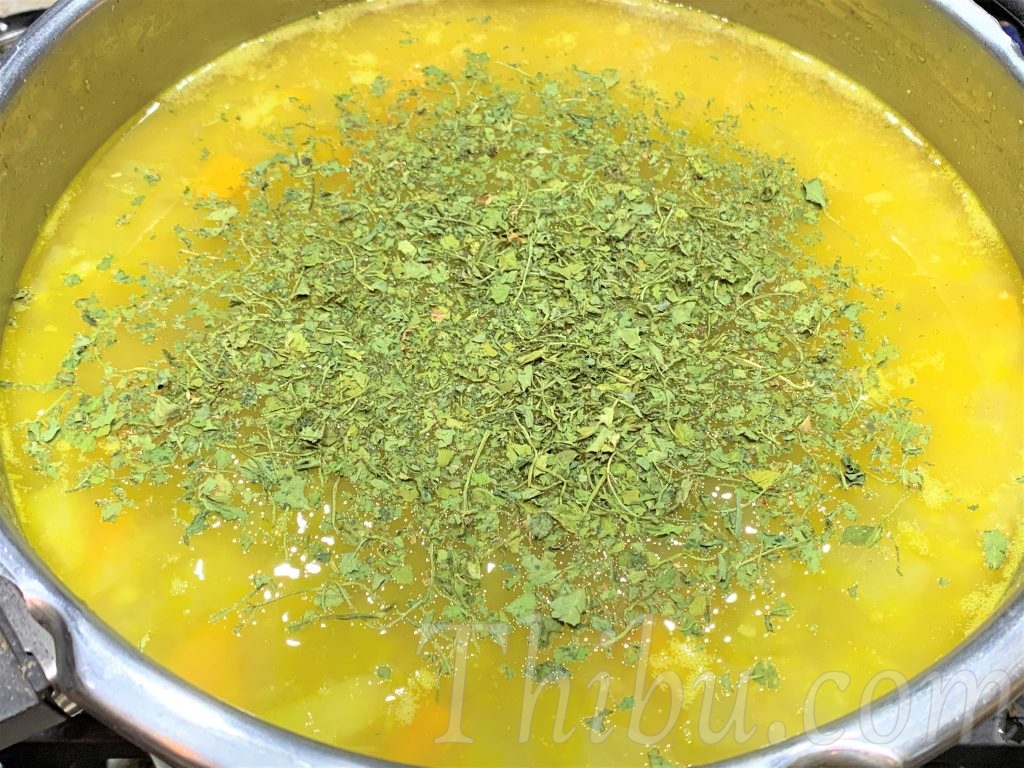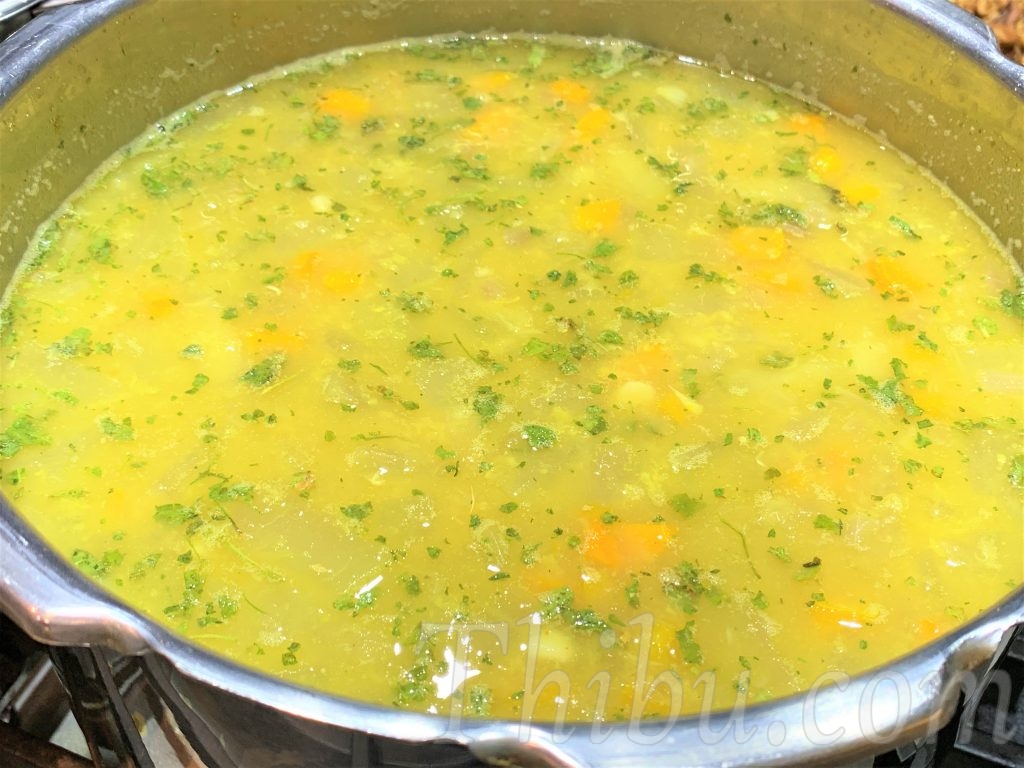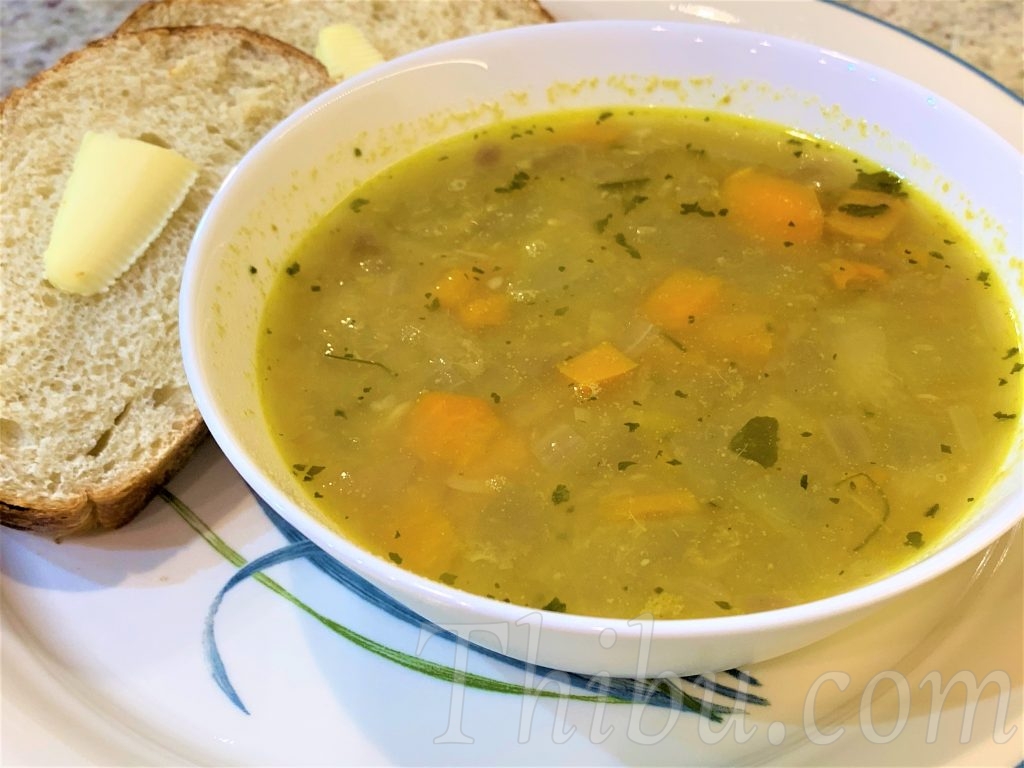 Comments
comments