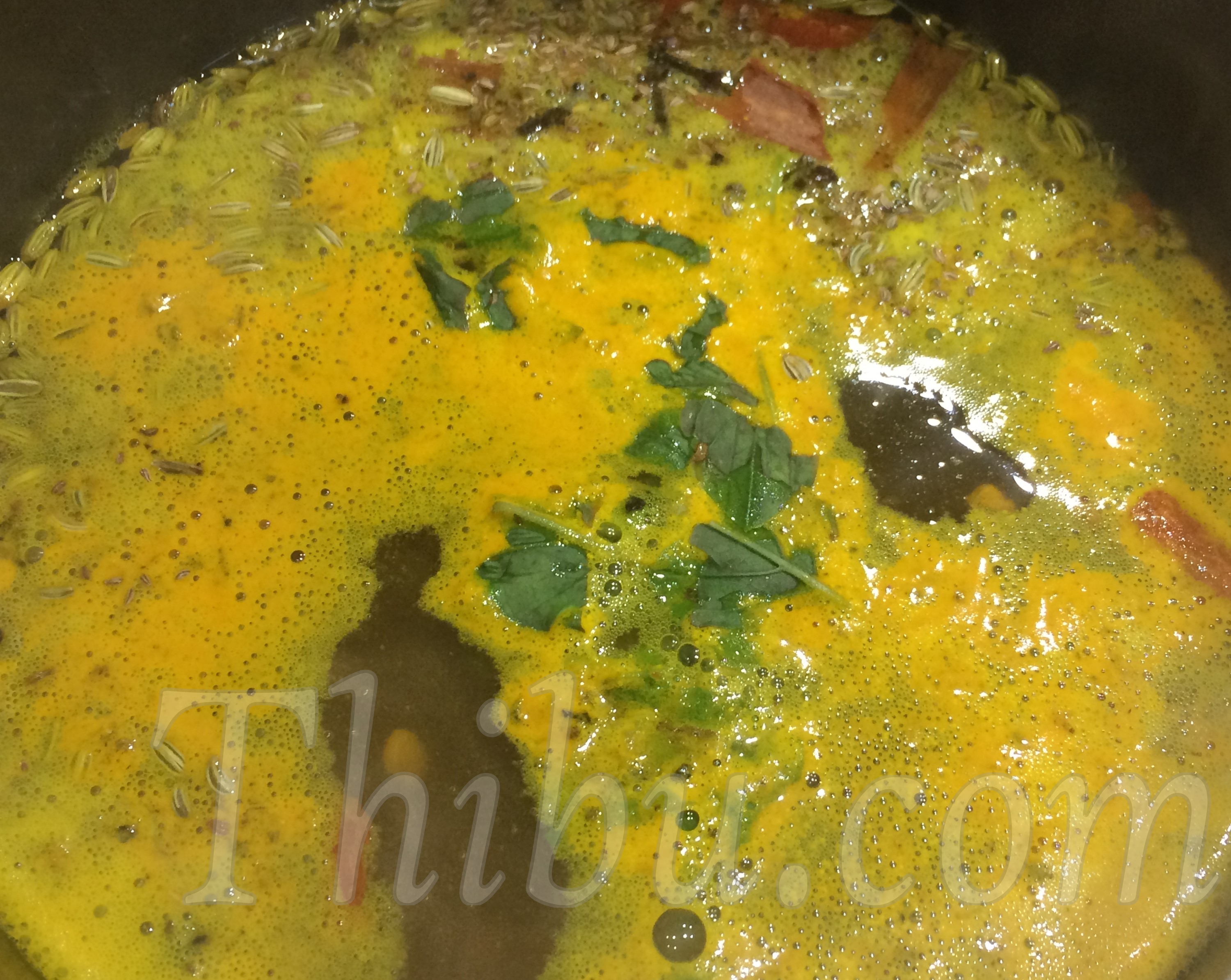 Jadoo Ka Mishran – Method 1
"Jadoo Ka Mishran" is what we've been calling this homemade concoction for cough and cold.
Made it for kids to mend their first episode of cold this season. One of them likes it so much now that he asks for it and gulps it up like a shot of juice. The other one does not like it that much, but felt much better after drinking it!!
I make it a couple of different ways. This is one way.
What you'll need:
Ginger crushed – 1 to 2 inch piece

Ajwain (carom seeds) – 1 tsp

Fennel Seeds (Soanf) – 1 tsp
Black Peppercorn lightly crushed – 1 tsp
Cinnamon Stick lightly crushed – 1/2
Cloves – 1tsp
Fenugreek (Methi) Seeds – 1 tsp
Turmeric Root (or Powder) – 1 inch piece  (or 1 tsp)
Tulsi (Holy Basil) Leaves – about 10
Black Cardamon (Badi Elaichi) – 1
Nutmeg Powder – 1/2 tsp
Honey
Note: When I made this batch I'd used Turmeric Powder. For some time now I've switched to Turmeric Root which I find to be better.
Method –
1. Bring to boil about 2 cups water.
2. Add Ginger, Ajwain, Fennel Seeds, Black Peppercorn, Cinnamon, Cloves, Fenugreek Seeds, Turmeric, Tulsi leaves, Black Cardamon, Nutmeg.
3. Reduce heat and let simmer/steep for about 10 minutes. Switch off.
4. Filter about 2 to 4 tbsp of this concoction. Add 1 to 2 tsp Honey. Mix and drink 3 to 4 times a day.
Notes:
I leave the spices in the pot and add additional water and steep a second time when I'm running out of the first batch.
We also add a couple of spoons of the concoction to chai for a yummy masala chai.
Comments
comments