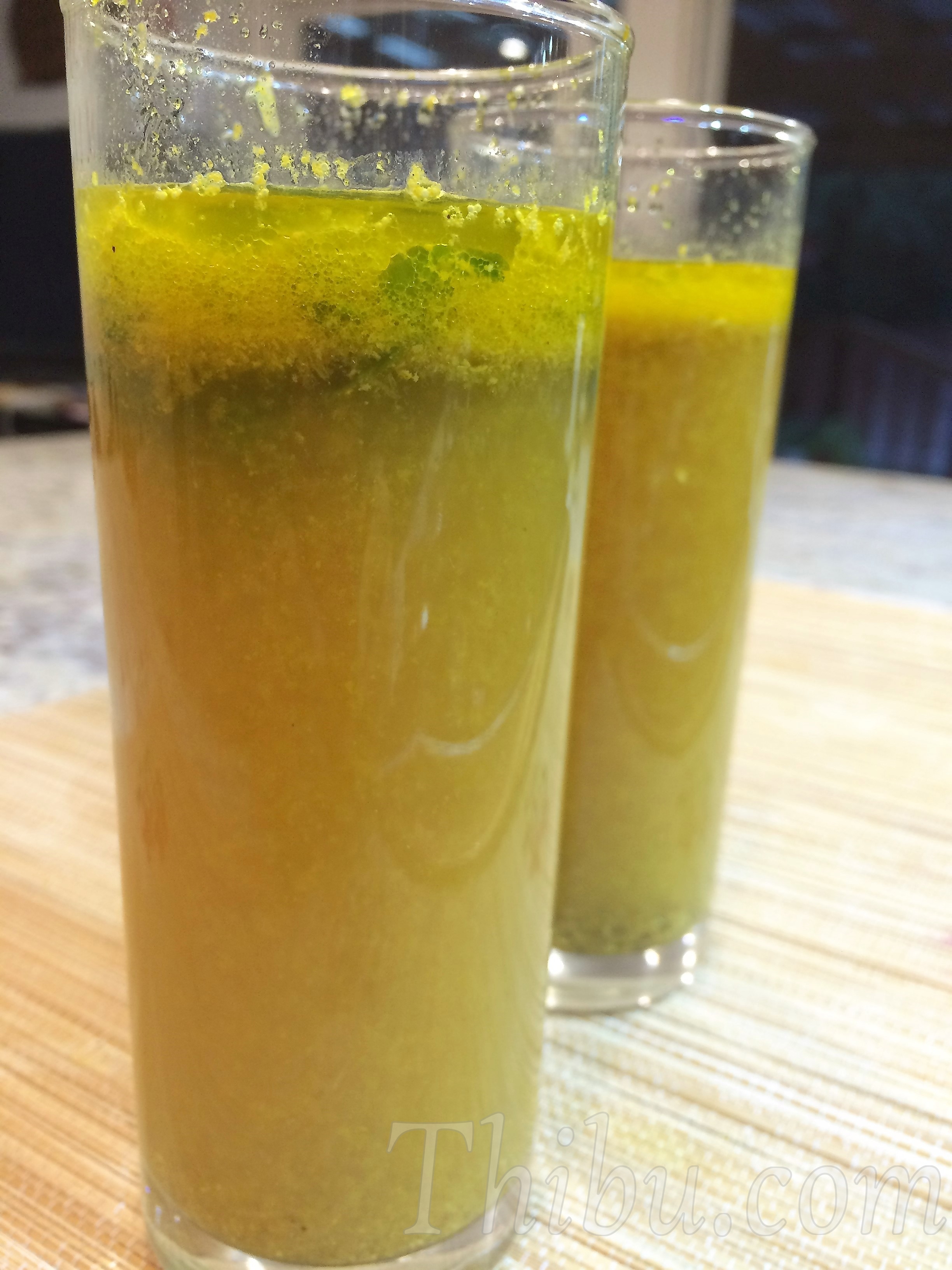 Pepper Garlic and Citrus Saaru (Rasam)
This Saaru/Rasam makes an awesome drink, especially during a cold! It was so soothing to the throat! It would be great mixed with some steamed rice as well.
What you'll need:
Mandarin Oranges – 3
Garlic Cloves – 5
Black Peppercorn – 1 to 2 tsps
Ginger – 1 inch piece
Methi (Fenugreek) Seeds – 1 tsp
Cumin Seeds – 1 tsp
Turmeric Powder – 1/4 tsp
Salt to taste
Juice of 1/2 big Lemon
Cilantro – a few sprigs
Method:
1. In a pot, add a little oil or ghee and saute the Garlic on medium low heat.
2. Grind together, Ginger, Peppercorn, Methi Seeds, Cumin Seeds, Turmeric, Salt, to a fine paste.
3. Add to the pot with plenty of water to make a thin consistency. Boil for about 8 – 10 min on medium low.
4. Juice the Oranges (whole) and add to the Rasam. Add Lemon juice.
5. Switch off heat. Garnish with chopped cilantro. Enjoy hot!!
Comments
comments