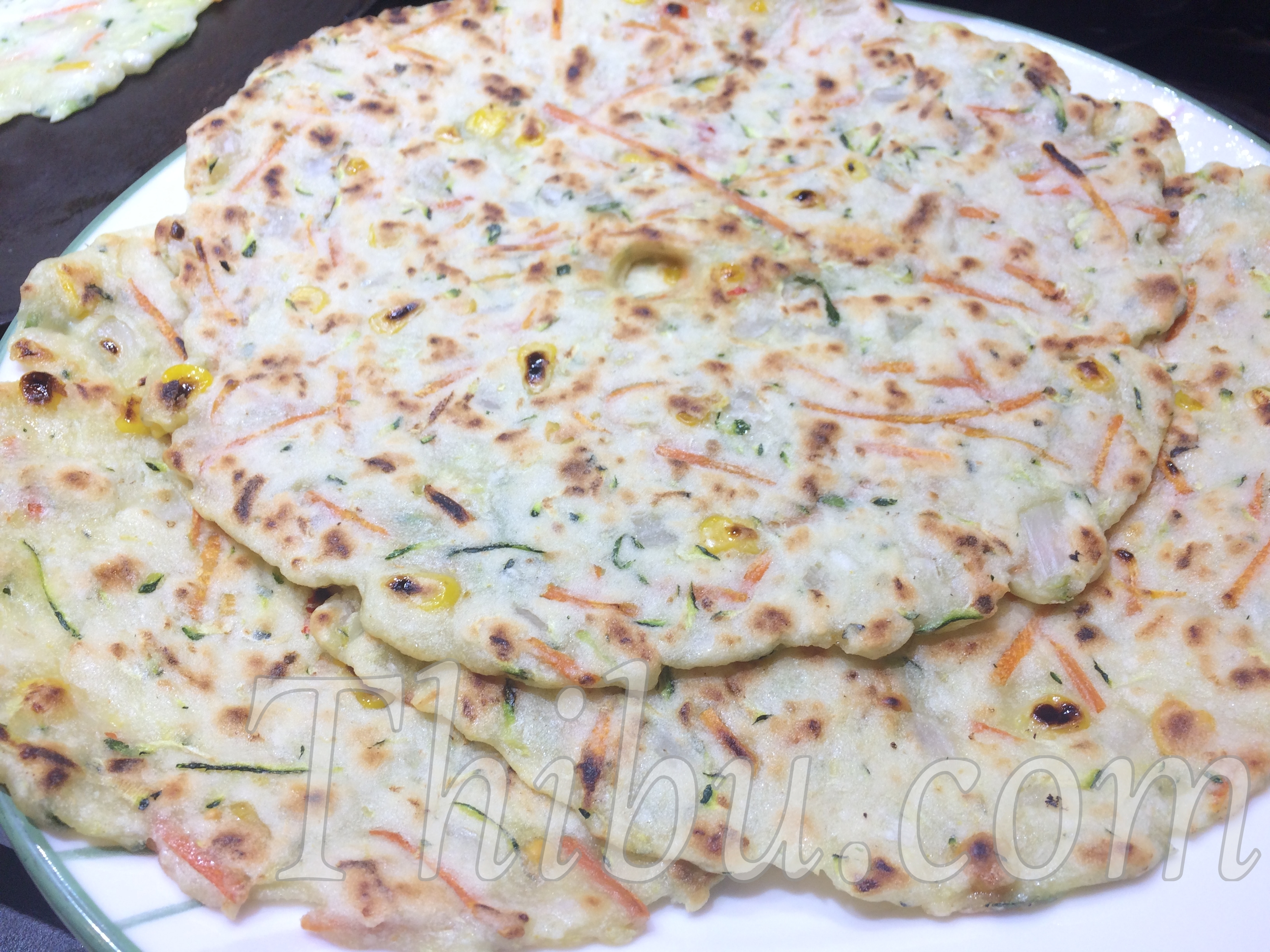 Rainbow Akki Rotti – 2
I've previously posted on how to make Rainbow Akki Rotti in detail here..
This one is with slight variations. I find this to be a balanced meal in itself, with loads of veggies. And eaten with a side of yogurt, its perfect!
This time I used grated Zucchini, Carrots, Onion, Red Chilies..
Added some Shredded Coconut and Salt..
And sifted in Rice Flour..
And mixed the dough using water..
By then my son (7 year old) came in and said its missing something yellow! So he wanted me to add some Masala Peanuts 🙂
And we also added some Organic Corn
mixed it all up again..
Now, I took a ball of dough and pressed it onto the pan which was smeared with Ghee
And cooked on both sides.. Check out the Rainbow Akki Rotti blog for more details
In the meantime, I pressed another ball of dough on Parchment paper smeared with ghee to get the next one ready..
Yummy Crispy Rainbow Rotti ready!!
Comments
comments