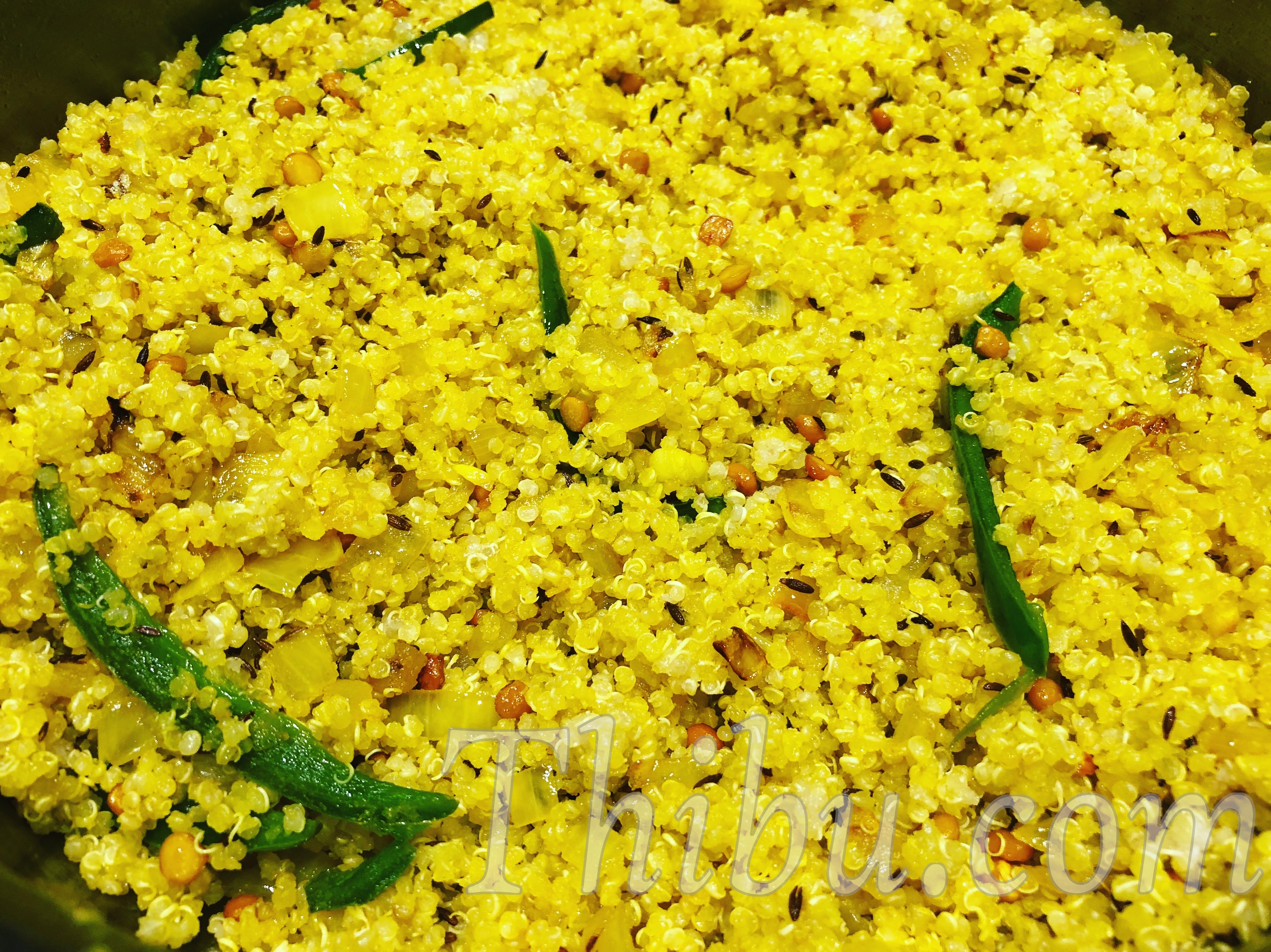 Lemon Quinoa
This is a favorite with kids and us! I am not especially fond of quinoa, so am picky about how it is prepared. It takes on a lot of flavors from whats added. And this Lemon Quinoa is very simple, very similar to the Lemon Rice which is a popular South Indian dish.
I've been trying to make different dishes using the juicy lemon that my friend has given me from her tree and this was just perfect!
What you'll need:
Quinoa – 2 cups
Olive Oil – 2 tbsp
Cumin Seeds – 1 to 2 tsps
Chana Dal – 1 tbsp (can add a tbsp of Urad Dal as well)
Onion, chopped finely – 1/2 large
Jalapeno Pepper – 1 seeded (this was for a kid friendly recipe, use thai green chili if you like more heat)
Turmeric Powder – 1 tsp
Salt to taste
Juice of 1 Lemon
Method:
1. To cook the Quinoa – In a pot/sauce pan, add 4 cups Water to 2 cups Quinoa and bring to a gentle boil. Cover with lid, reduce heat to lowest setting and cook for 15 minutes. Do not open the lid in-between.
2. In a large wide pan, add the Oil and Cumin Seeds and Chana Dal. Saute till it turns nice and golden and smells lovely.
3. Add the chopped Onion and Jalapeno. Saute until it starts to turn golden.
4. Now add the Turmeric Powder and Salt.
5. Mix in the cooked Quinoa. I like to mix 1/2 at a time, find that to be easier and get well incorporated. Squeeze in the juice of 1 whole Lemon.
Enjoy!!
Comments
comments