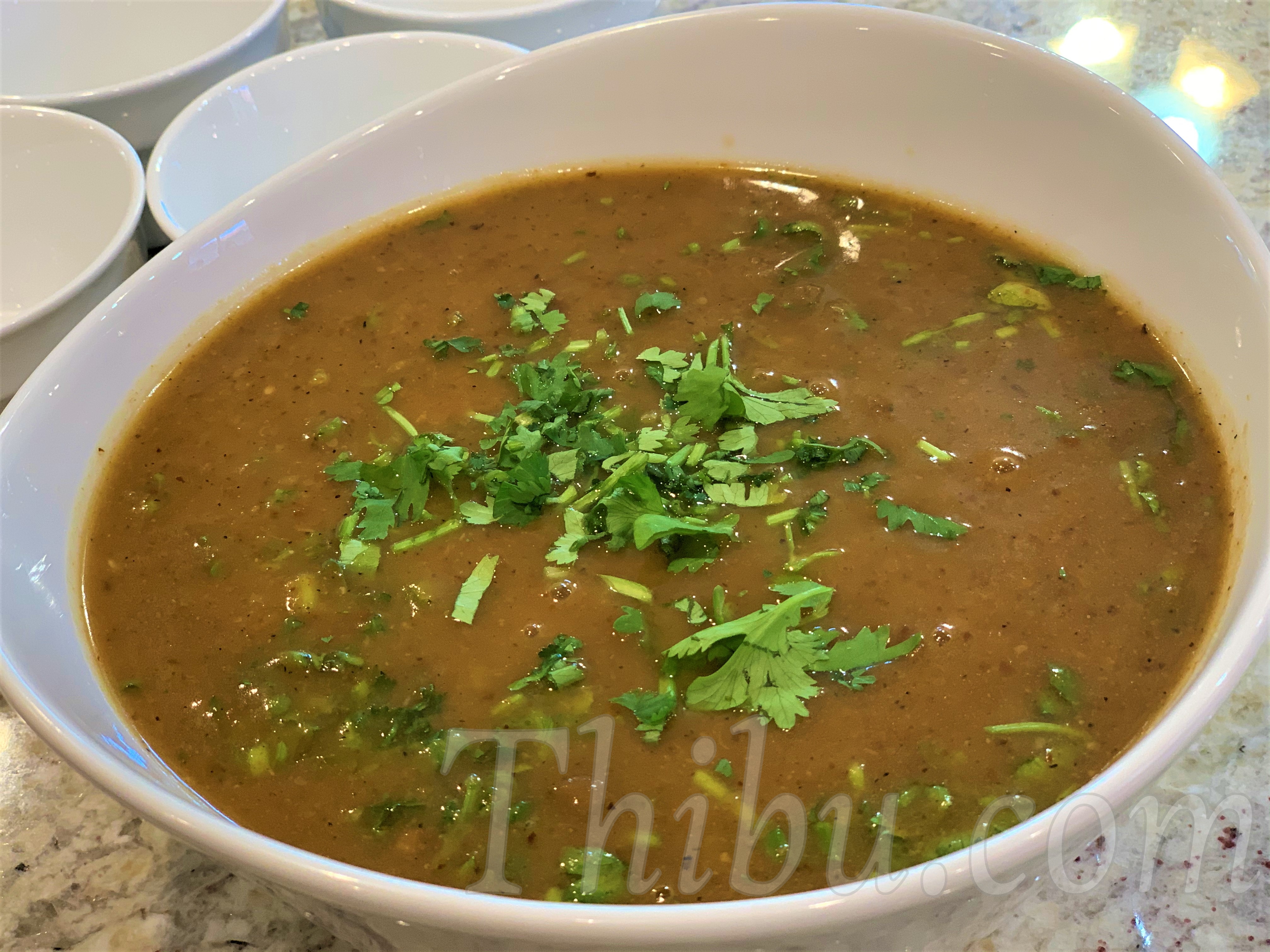 Pineapple Gojju
Sweet, Sour, Tangy, Spicy!! Gojju is a Karnataka dish which is full of all these flavors. Pineapple brings a lot of these flavors naturally and then we add Tamarind, Red Chilies, Jaggery, etc to compliment the flavors!! Lip smacking good 🙂 Can be eaten as a side dish or over rice!
What you'll need:
Ripe Pineapple, cut into cubes – 1/2 of a whole pineapple
Urad Dal – 2 tsps
Channa Dal – 1 tsp
Fenugreek/Methi Seeds – 1/4 tsp
Cumin Seeds – 1/2 tsp
Sesame Seeds – 2 tsps
Dry Red Chilies – 5 to 6 or to taste
Hing/Asafoetida – 1/4 tsp
Salt to taste
Tamarind – about the Size of 1 lemon
Jaggery – 1 tbsp
Cilantro, chopped, for garnish
Method:
Soak the Tamarind in a little water in a bowl until it softens.
In a wide pan, add a couple of tbsp of Oil and roast the spices until the Dals turns golden – Urad Dal, Channa Dal, Fenugreek Seeds, Cumin Seeds, Sesame Seeds, Red Chilies, and Hing.
Transfer the spices to a blender jar. Add 1/4 of the cut Pineapple pieces and Salt. Blend till the Masala is a smooth paste.
Into the same pan, add the remaining cubed Pineapple pieces and cook on medium for 4-5 minutes, until they soften up a bit.
Add the ground Masala, and sufficient water (about 1 cup) and bring to a simmer.
Squeeze the Tamarind to get the Juice out and add to the pan. Add the Jaggery. Continue to simmer. This is a good time to taste and adjust the flavors and water for consistency.
After the Gojju has simmered for about 10-15 minutes on med-low, it should have reached a curry consistency.
Comments
comments