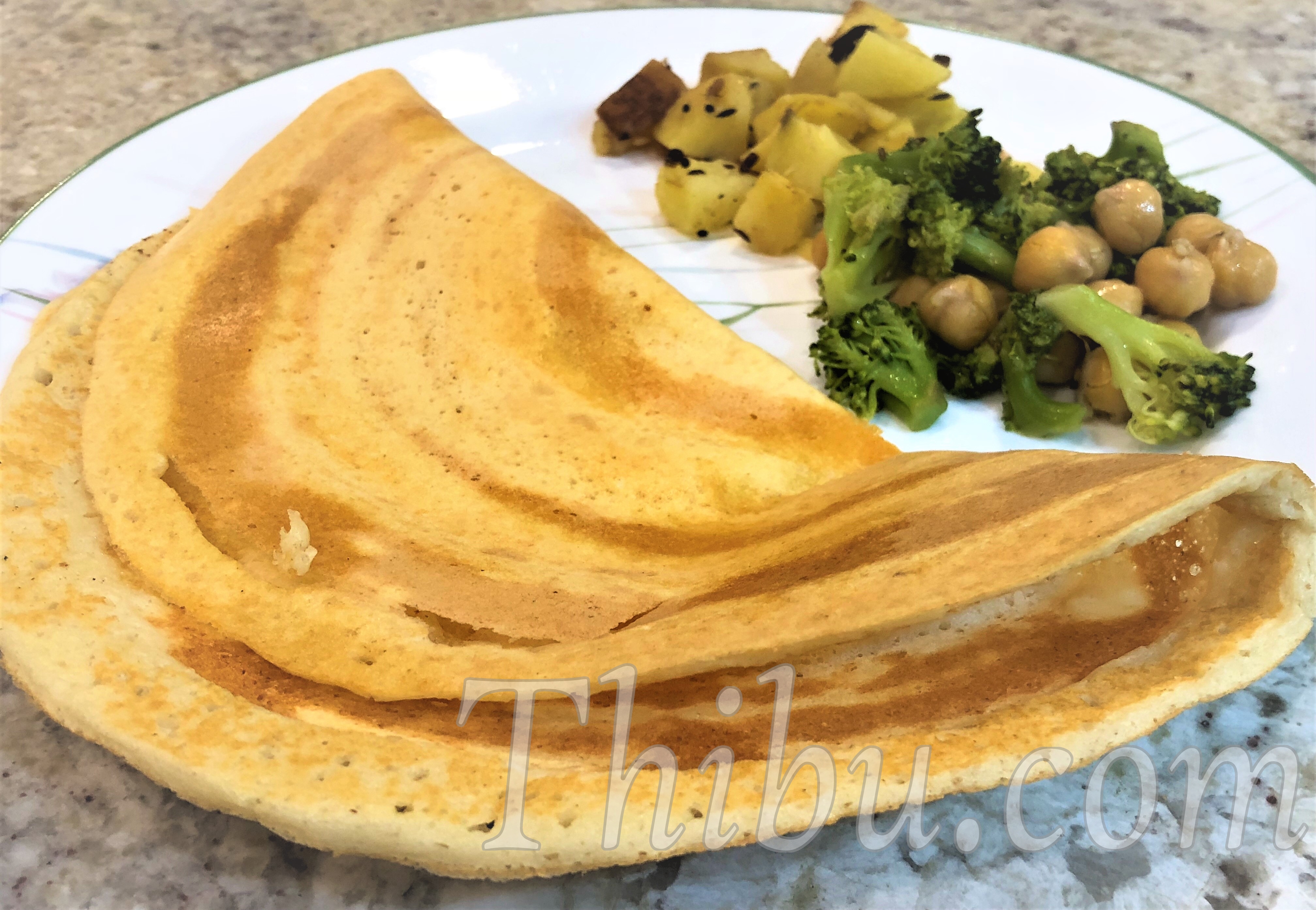 No-Rice Idli and Dosa Batter
I came across this no-rice batter recently and wanted to give it a try myself. It was a fairly simple batter to make, same for Idli and Dosa, and I have to say it turned out very good! Dosa was light and crisp, Idli was nice and soft, and they were filling. Kids loved it too.
What you'll need to make the Batter:
Whole Skinned Urad Dal – 2 cups
Yellow Moong Dal – 2 cups
Fenugreek (Methi) Seeds – 1 tsp
Salt – 1 tsp
Wash and Soak Urad Dal and Fenugreek seeds in sufficient water, and in a separate bowl wash and soak the Moong Dal in water. Let soak overnight or for atleast 4-5 hours.
Grind them separately with just enough water to make a thick Idli consistency batter. Add Salt and mix everything together with clean hand.
Let it ferment overnight or for about 12 hours. I usually leave it overnight in the oven with light on.
Making Dosa:
Spread the batter thinly on the pan and cook both side with little ghee or oil. Enjoy with your favorite side dish. We had some Broccoli with Garbanzo, and Potato Fry and Banana with the Crispy Dosa!
Making Idli:
Steam the Idli in greased Idli plates for about 10 to 12 minutes. Let cook for a couple of minutes before taking out and Enjoy! I made a simple Hemp Seed and Yogurt Dip to go with our soft Idli!
Making Vegetable Dosa/Uttapam:
Mix in finely chopped or grated vegetables, cilantro, and optionally green chilies. Spread on the pan, will be slightly thicker. Cook on both side with little ghee or oil. Enjoy!
Comments
comments