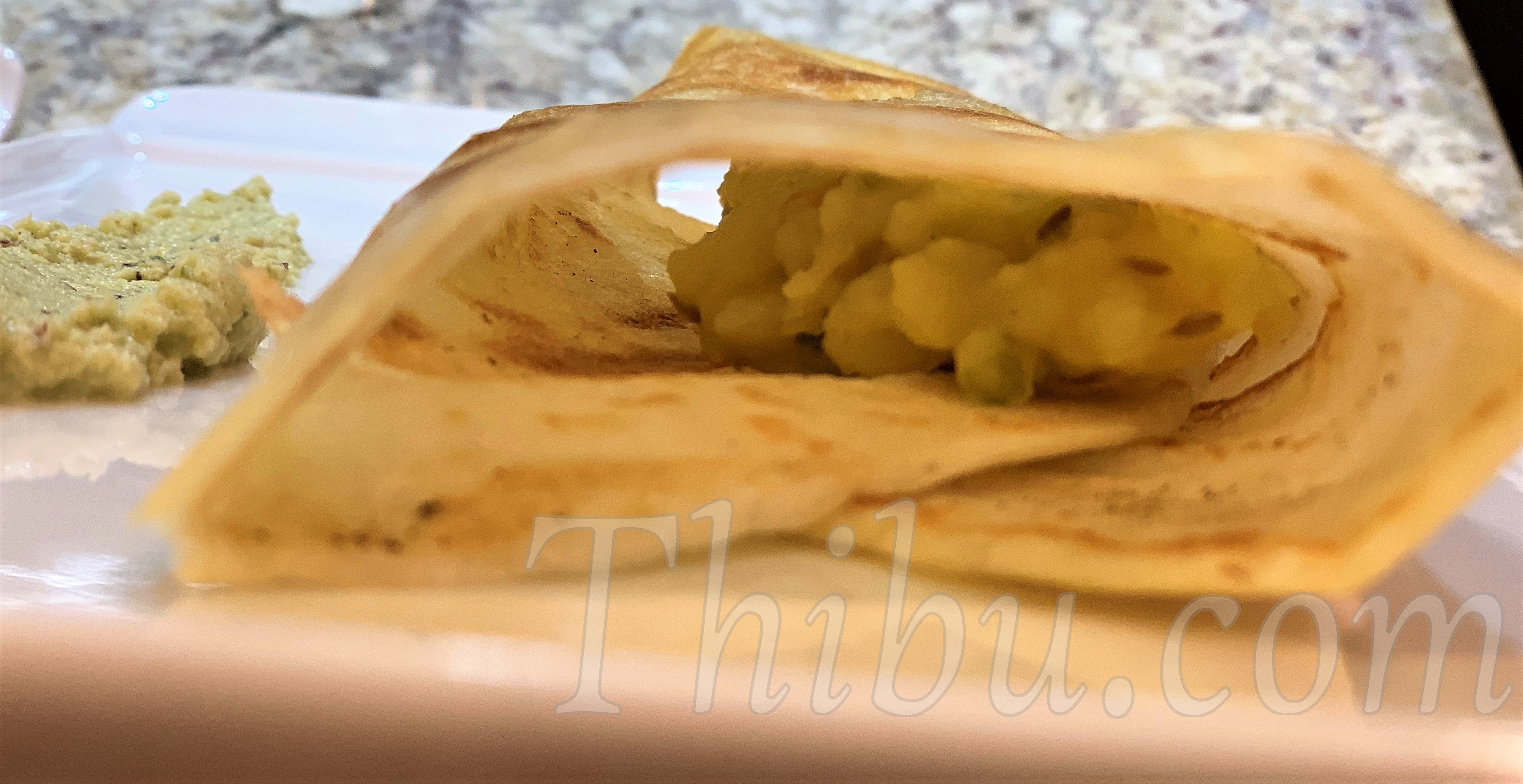 Dosa
Needs no introduction! The thin, crispy, buttery, masala dosa! I didnt take it for granted while growing up and even now it is looked forward to!
In this post, I'll detail the full process of making the Dosa from scratch. I have included plenty of tips below, read through them. It is not complicated. This has been a no fail recipe for me to make the Dosa Batter for years.
We love different kinds of fillings in dosa. Kids favorite is cheese filling. There are several posts on Dosa on my page, be sure to check them out!
Note: This quantity of batter is good for about 2 meals for a family of 4. You could half the recipe if you dont need so much batter.
Rice (I use Sona Masoorie) – 4 cups

Urud Dal (I use hulled whole) – 1 cup

Thick Avalakki/Poha – 1 cup

Fenugreek/Methi seeds – 1 tsp

Salt – 2 to 3 tsps
Wash Rice and Fenugreek Seeds and soak with sufficient water. 

Wash Avalakki/Poha and add to same Rice bowl and soak. Can be soaked separately as well. Make sure there is sufficient water.
Wash Urad Dal and soak with sufficient water.
Soak for about 5-6 hours atleast or overnight.
Grind:
Tips – Please read these before proceeding:
The bowl/box you use for holding batter should be large enough to only fill about halfway or slightly more when the entire batter is poured in. Batter needs room to rise after fermentation.
I dont have a wet stone grinder or a powerful blender such as vitamix. In the past I used my Magic bullet, which due to its small size had to be done in multiple batches. Now (while I wait to buy a nicer blender) I use my humble 10 year old Osterizer blender. Takes a tiny bit longer, but it works just fine.
You can use ice cold water for grinding, helps keep the batter from warming up. I dont have this issue in winter though.
The batter should be thick, but not too runny. Adjust water if too thick. Batter should be about the consistency of pancake batter.
Grind the Urad dal with just enough water to make a smooth paste. Pour into a large bowl or box.
Grind the Rice, Fenugreek Seeds and Avalakki(Poha) in batches, with just sufficient water to make a smooth batter. Pour into the same large bowl.
Add Salt to batter.
Wash hands clean and mix batter with hand.
Ferment:
Cover the bowl/box and set aside the batter for fermentation.
Let the batter ferment overnight, it might even take around 12 hours or longer.
Tip:
I place my batter in the oven for fermentation. In winter I switch on the oven light for about 3-4 hours. This helps to add warmth which aids the fermentation process. Setting a timer always helps 🙂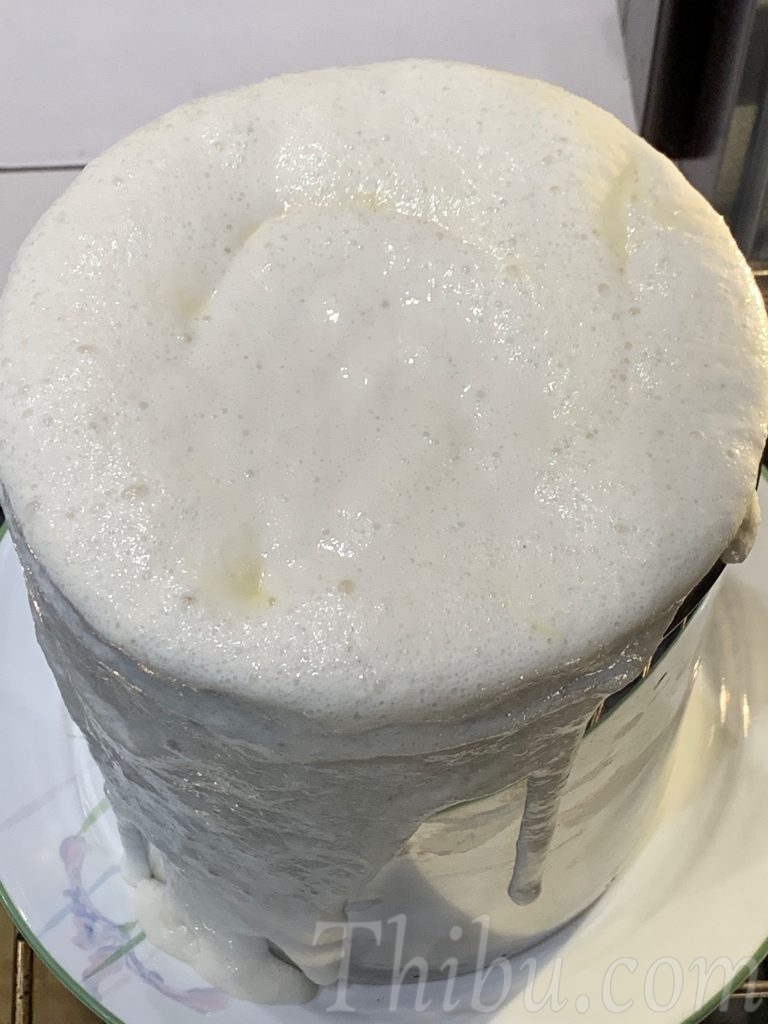 Making Masala Dosa:
Now the batter is ready to spread and make crispy hot dosa!
First some Tips: 
Reduce heat to lowest setting while pouring and spreading batter on the pan (each time) and bring it back to medium heat. It will be harder to spread thinly if pan is hot.

The very first dosa might usually not turn out great. So make a small one and move on to the 2nd dosa.
I cook the dosa on both side. If you prefer just one side, skip the flip.
Store the extra batter in the refrigerator, stays good for upto 4-5 days. When ready to make the next time, take out of fridge half to one hour before.
Heat your flat Dosa Pan on medium low.

Lightly spread butter or oil (or ghee).
Pour about 2-3 ladles of batter and spread evenly and thinly, going in circles.
Sprinkle some oil or butter over it.
Once its cooked (edges start to leave pan, and you start seeing a light golden color), flip and cook the other side similarly.
Flip again and top with Potato Masala in the middle.
Roll the Dosa. Serve with Chutney and enjoy while its hot! Always best to eat straight out of pan!
Comments
comments