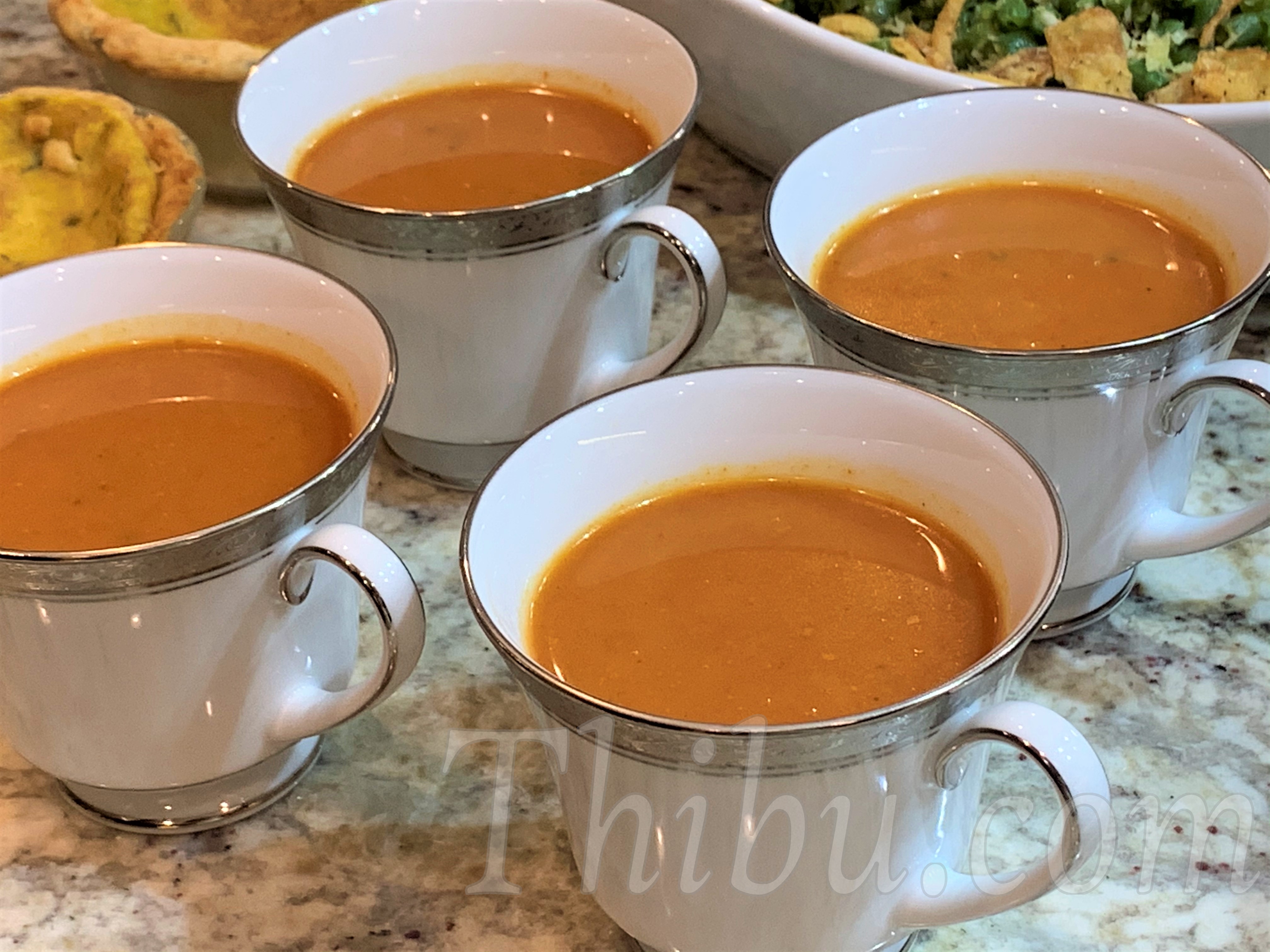 Pumpkin Tomato Rasam Soup
I made this soup as a starter for our Thanksgiving dinner and it turned out so good! My husband fell in love with it and wanted to make sure I wrote the recipe of exactly how I'd made it.
Its a simple Pumpkin Tomato Rasam Soup, super easy to make! I have used canned items, which are great for the winter times and during this covid lockdown time, but you can definitely use fresh.
What you'll need:
Pumpkin Puree – 1/2 of 15 oz can, or 1 cup
Tomato Sauce – 1 can (15 oz) or 2 cups
Coconut Milk – 1/2 of 13.5 oz, or about 3/4 cup
Garlic Cloves – 4
Turmeric Powder – 1 tsp
Rasam Powder – 3 tsps or to taste
Sugar – 1/2 tsp
Salt to taste
Fresh Cilantro, finely chopped – 2 tbsps
Method:
In a sauce pan, combine all ingredients. Bring to a boil.
Taste and adjust flavors to your liking. Simmer on medium low for another 10-15 mins.
Adjust to soup consistency by adding water if needed. Add Cilantro. Turn off heat. Enjoy!!
Comments
comments