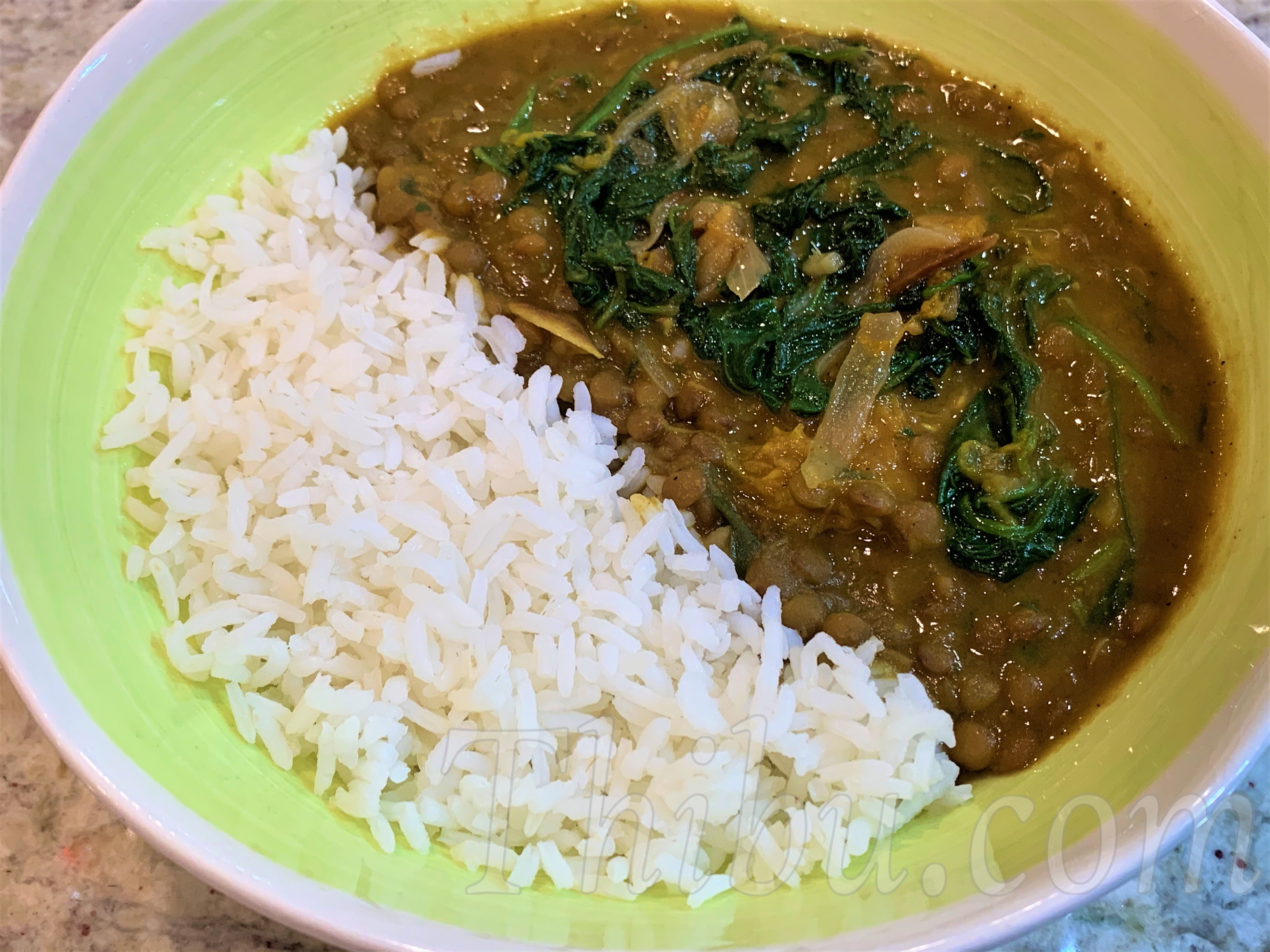 Masoor Dal with Spinach
My husband loves Dal Chaval (Dal Rice) and Masoor is one of his favorites. He usually devoures the leftovers too, so when I make Dal I usually make lots 🙂
This one is really hearty and very delicious!! I add Coconut Milk which enhances the flavor. Vegan comfort food!
What you'll need:
Masoor Dal – 2 cups
Fresh Baby Spinach – 3 to 4 cups
Onion, sliced – 1/2 medium
Tomato Paste – 1/2 can or 1/4 cup
Ginger – 1/2 inch piece
Garlic – 2 to 3 cloves
Turmeric Powder – 1 tsp
Kitchen King Masala – 2 to 3 tsps
Coconut Milk – 1/2 can
Salt to taste
Olive Oil – 2 tbsps
Cumin Seeds – 1 tsp
Method:
Wash and cook the Masoor Dal with Water, Salt, and Turmeric Powder in your favored Pressure Cooker or on Stove top until well cooked.
In a wide pan, add Olive Oil and Cumin Seeds. Toast for a couple of minutes. Add Sliced Onion and Saute.
Add chopped Garlic and Ginger. Continue to saute.
Add the Spinach and saute until cooked.
Add the Kitchen King Masala, Coconut Milk and Salt to season. Mix well and cook until well blended.
By now the Masoor Dal should have been done cooking. Add the Sauted Spinach and Onion masala to the cooked Dal.
Comments
comments