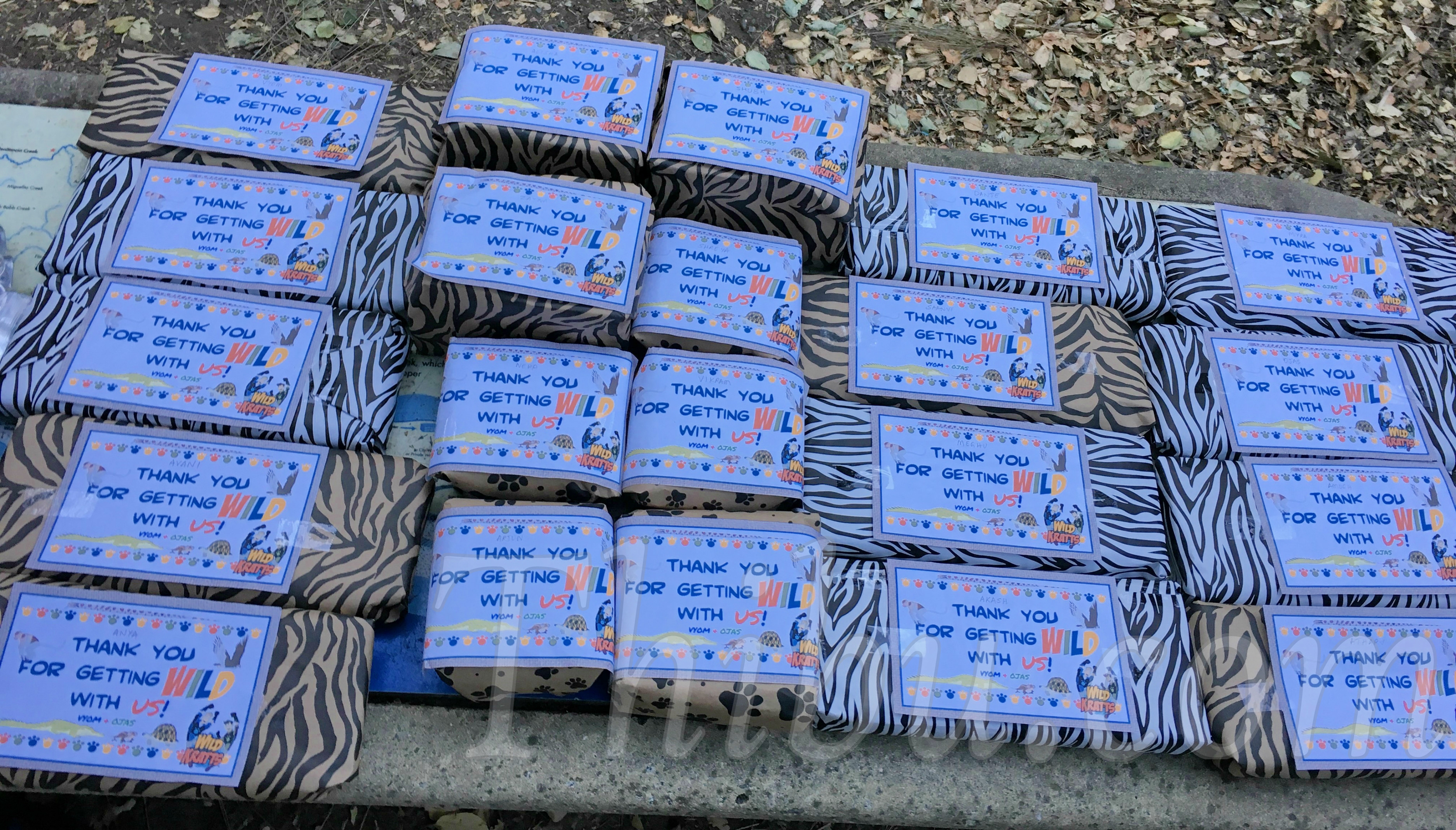 Birthday Return Gifts – Lunch and Snack Boxes
This year for the kids birthday I wanted something that would last and be useful. So decided to do lunch/snack boxes for return gifts.
At school, each of my boys (twins) have about 24 to 25 kids in their class. So I got small snack boxes (Sistema) for each kid.
And the kids helped me fill them up with animal crackers.
That along with a juice box and a small candy were put in brown bags for each kid.
It came to about $2-$3 a piece. But atleast it can be used for some time.
Some of the parents were later appreciating the snack box idea.
With the same theme, I got lunch boxes for the boy's birthday party return gifts. Got a couple of different bento style boxes (Laptop Lunches and Smart Planet) for younger kids and single bigger boxes for the older kids.
Along with those, we also made Trail Mix prepared with "Pretzels, Gummy Bears, Animal Crackers, Raisins, Roasted Peanuts, Chocolate Chex Cereal" and packed in bags. And a Wild Kratts Creature Power Disc sugar cookie (decorated my moi at home – birthday theme was Wild Kratts).
Kids loved the snacks! Several parents told me that they loved the boxes as well. I hope these will be useful and last long!
Comments
comments