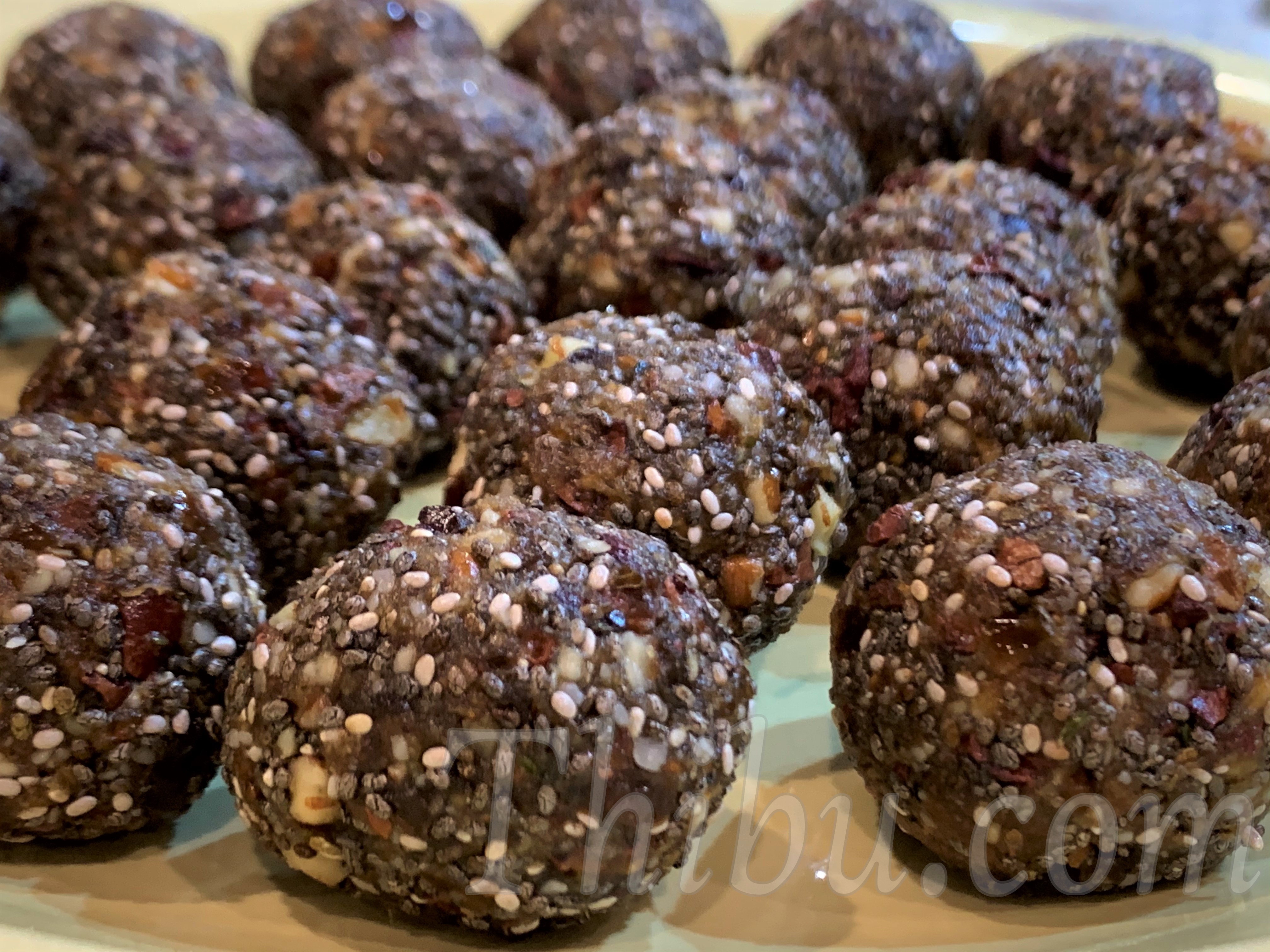 Figs and Dates Energy Balls
These are perfect little Snack bites for on the go, or for that craving in the middle of the afternoon, or to add on to your breakfast. No Sugar added. All natural ingredients. Plant Based. Kid Friendly. A no guilt snack!!
You can tweak it by using whatever Nuts and Seeds and Dried Fruits you have on hand or based on your likes and dislikes. You can add Nut butters. And you can make it smooth or crunchy!! I also change it up each time a bit based on ingredients I have on hand.
Infact I sometimes hide ingredients which my kids might not otherwise like. For example, on of my son will not eat Figs, but he'll happily eat this 🙂 And they dont like Cocoa Nibs, its not sweet! So I used it here in place of the semi sweet chocolate chips I often use 🙂 Dont be afraid to try.
What you'll need:
Medjool Dates, pits removed – 10
Figs – 5
Chia Seeds – 1/4 cup
Hemp Seeds – 1/4 cup
Cocoa Nibs – 1/4 cup
Pecans – 1/2 cup
Almond Flour – 1/2 cup
Method:
Add all the ingredients into a food processor.
Pulse until well combined and has reached desired smoothness.
Make equal sized balls of about 1 1/2 tbsp each. Gives 20 to 22 energy balls.
Store in a clean air tight container. Can be stored in the refrigerator. Enjoy!
Comments
comments