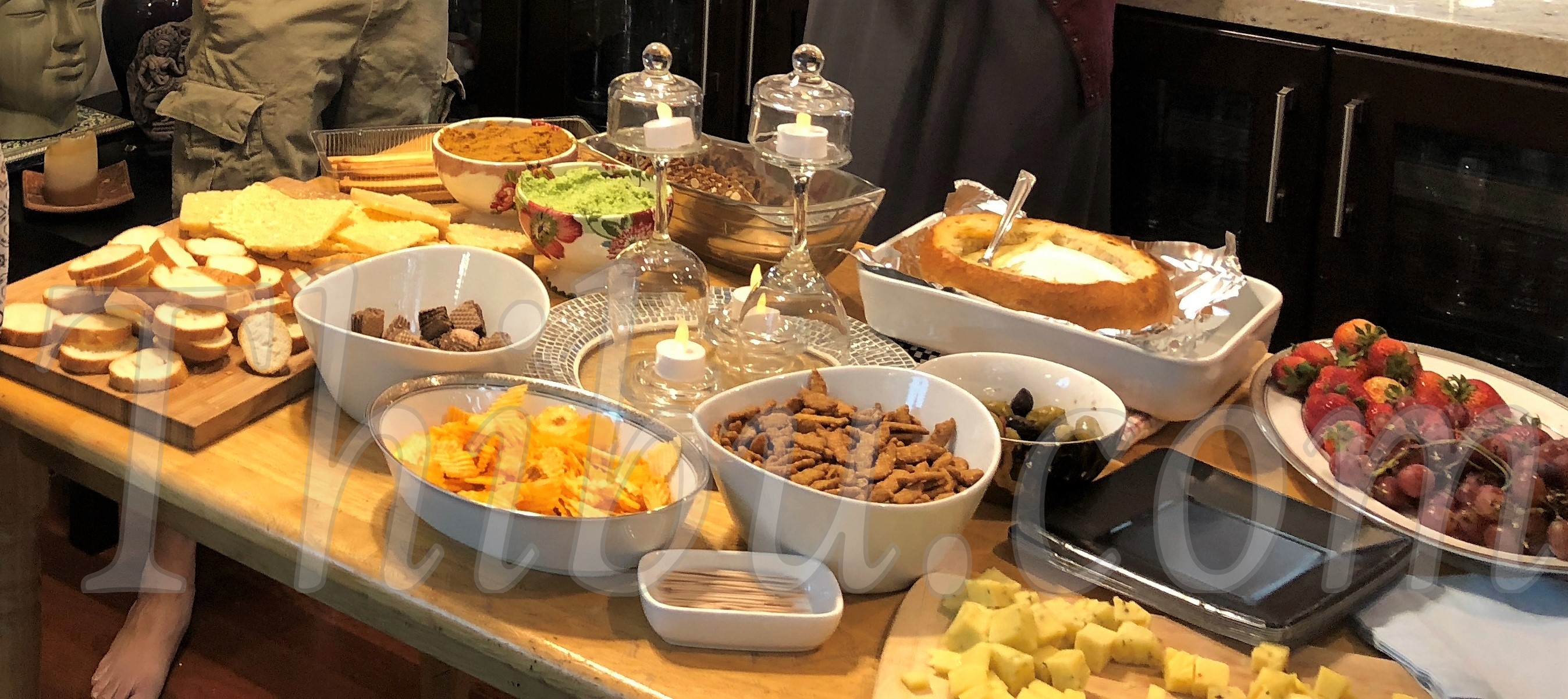 Harry Potter Birthday Party Food
Harry Potter Birthday Party Food
From their first birthday on, I've made all the food for the birthday parties at home, however many guests we have! 🙂 I also try to make things that my kids like, and foods that are very kid friendly. After all the party is for kids! And if you know me, I like the food to be "healthy and delish" and "healthy and fun", and dont like to just serve cheese pizza and junk. And everything was organic!
This time since the theme was Harry Potter, so I thought some English food might be nice. Ofcourse it was vegetarian, and scalable to make for a large crowd.
So, I had a large spread of appetizers. It was so rushed that I forget so many things!! Atleast 5-6 items! Oh well, I think there was plenty even without those 🙂 The Sundried Tomato Hummus, Edamame Guacamole, and Baked Brie were huge hits.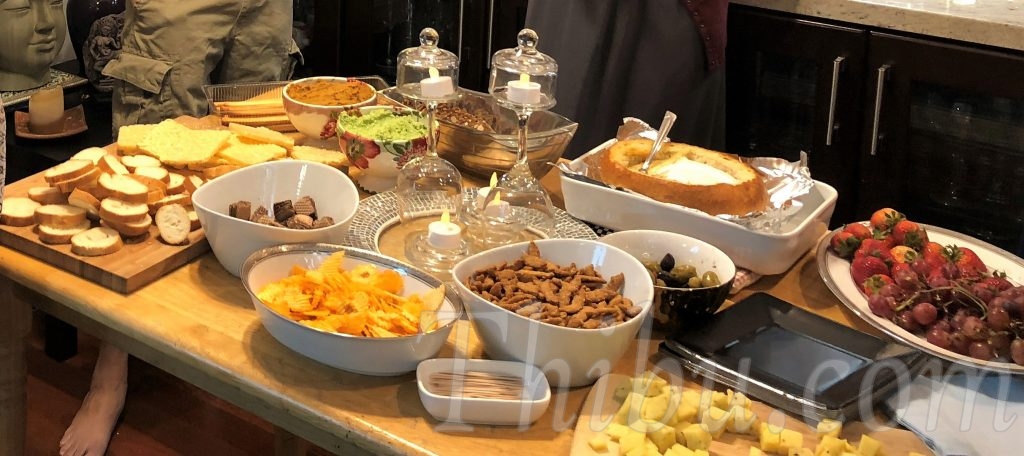 And for dinner, I made Cesar Salad with homemade dressing, Mullagatawny Soup served with a topping of Sour Cream, picked some dinner rolls from the bakery, Baked Potatoes topped with Avocado Cream, and Paneer and Mushroom Pasties! Everything (except dinner rolls) was made from scratch at home. Soup and Pasties were very popular with the crowd!
Some years I've baked the cakes and sometimes I've ordered them and decorated myself. This time I decided to make them. One of them was a 4 layer Chocolate Cake that was a replica of the cake Hagrid makes for Harry in the movie. I initially made is for vyom, but ojas felt very upset. So, vyom was so gracious, he asked me to change it to ojas! Vyom's cake was a Hogwarts Castle Ice Cream Cake. I was very happy with how they both turned out. My kids and all the kids at the party were very excited, best complement!
Comments
comments