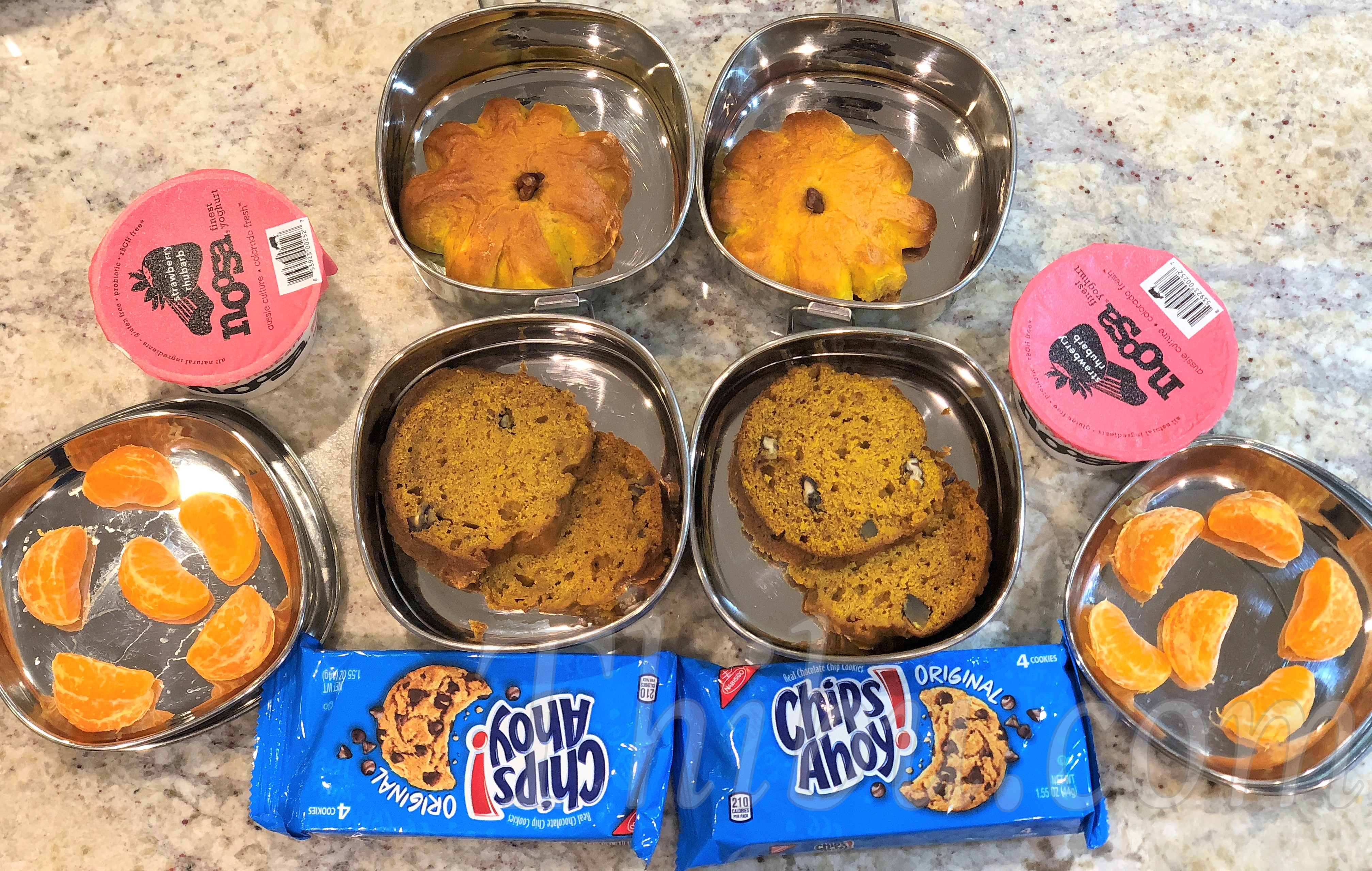 School Lunchbox 224
Happy Friday!
I was busy last night with preparing some treats for school (to distribute during kid's presentation), and had to do some shopping as well. So we had leftovers for dinner and I didnt make anything new. And that meant didnt have anything for lunchbox today 🙂
So used some of the baked goodies from the week.
Lunch today was, Pumpkin Bread Roll, Pumpkin Bread and and Orange.
Comments
comments