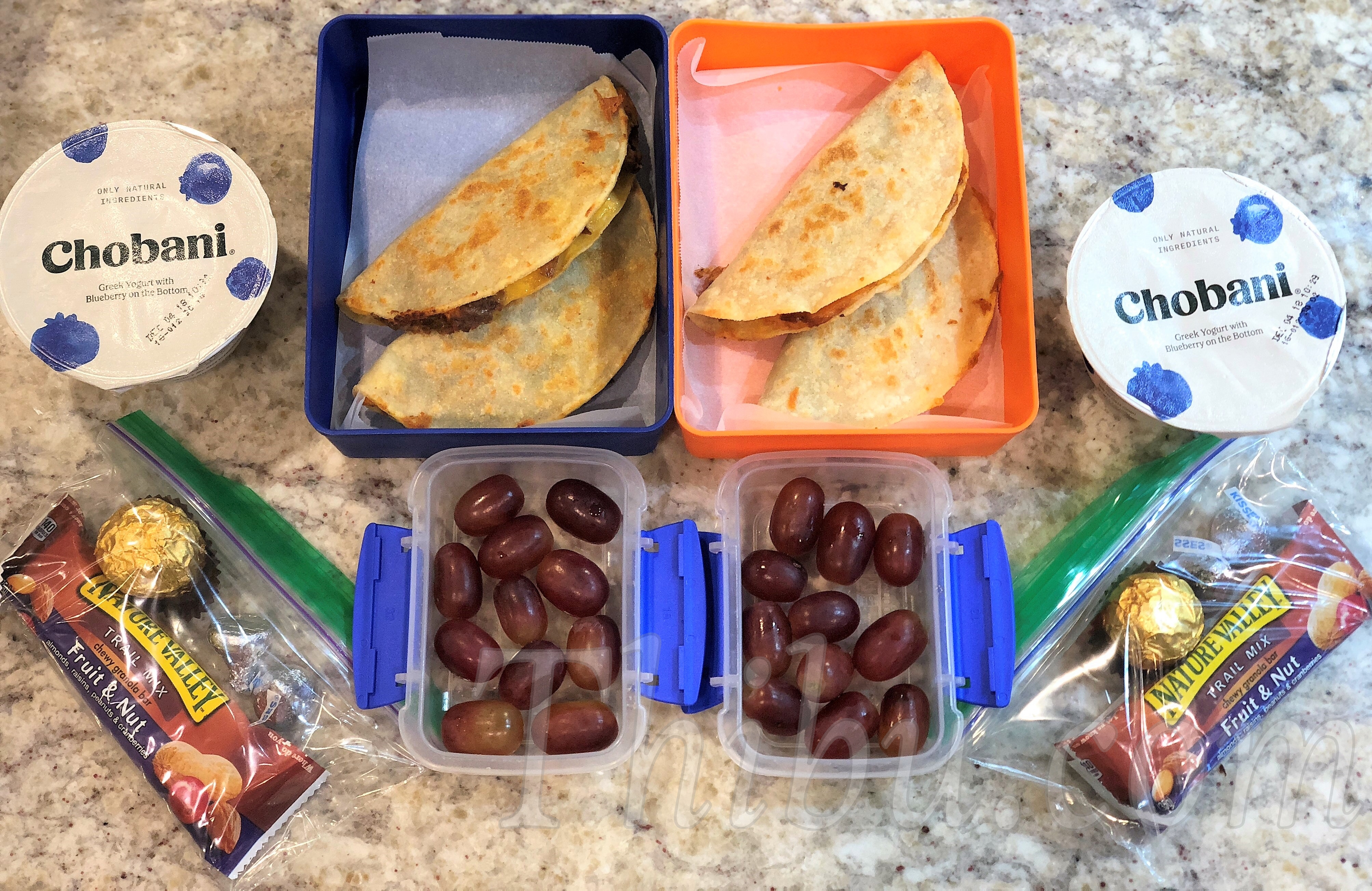 School Lunchbox 229
Happy Friday!
Last night was Taco Thursday.. Made some Sweet Potato, Spinach, Onion filled Tacos, with beans and sour cream.
And for lunchbox today, same filling was added in Quesadillas. With Beans and Cheese.
I usually dont cook separately for lunchboxes, its what was made the night before. Transforming leftovers is fun and easy.
Lunch – Sweet Potato, Spinach, Onion with Beans and Cheese Quesadilla. And Grapes
Snack – Yogurt, Fruit and Nut bar and Chocolate!
Comments
comments