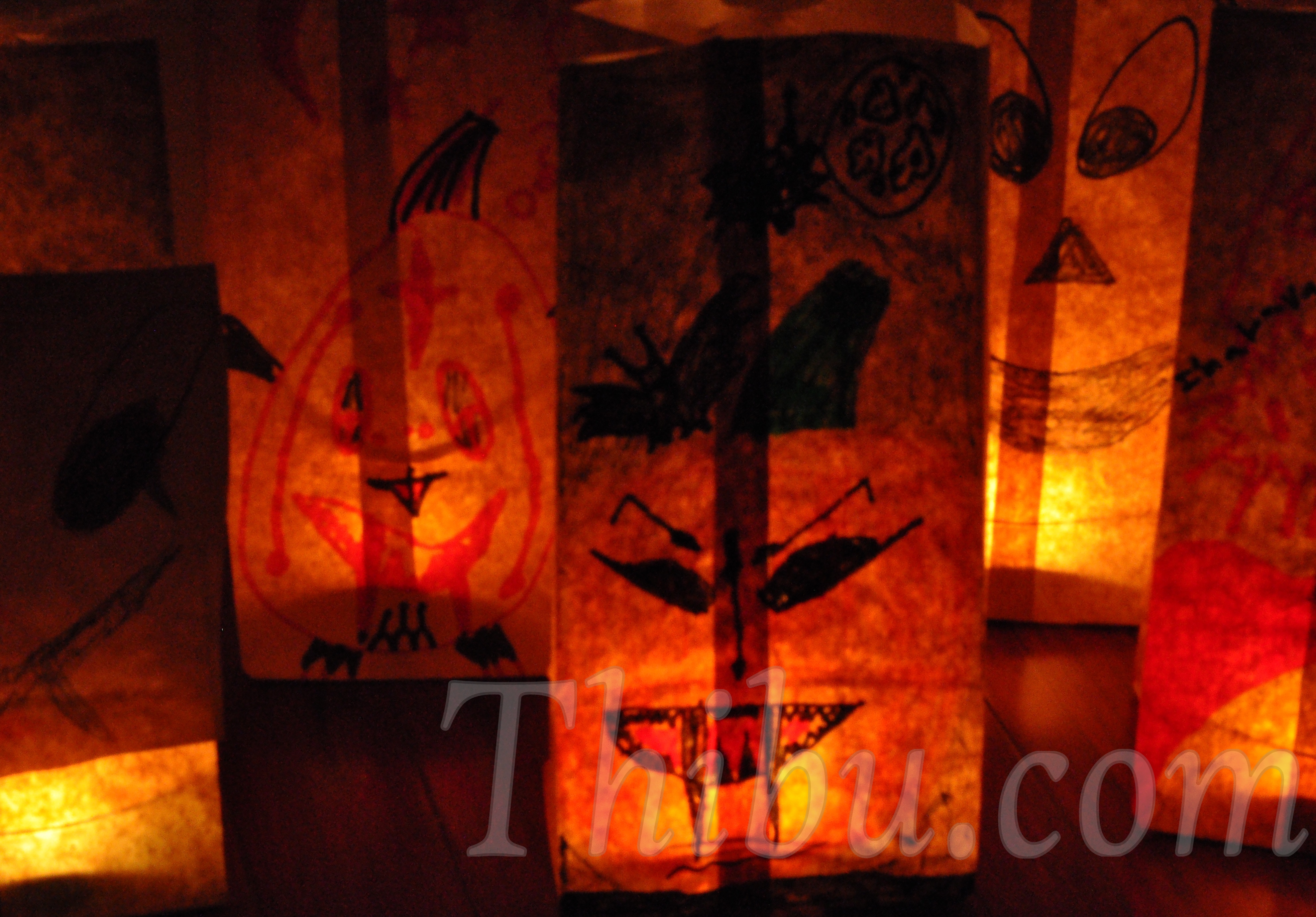 Halloween Jackolanterns – Drawings on brown bags
My boys are in school now and in separate classes. And a week ago one of them brought a highligher and said he won it in his class raffle. Two days later he brought a box of color pencils and again he had won it in his class raffle.
The other one by now was very upset that his brother had been getting goodies and he had not. So I had to dig through my stash and found a bunch of brown paper bags and a couple of markers. I gave it to him and asked him to draw some jackolanterns for Halloween which was a week away.
Here is what he came up with..
His brother drew the one on the white paper and colored with his new colored pencils and other markers they had 🙂
We used these on the front porch as halloween decoration..
Comments
comments